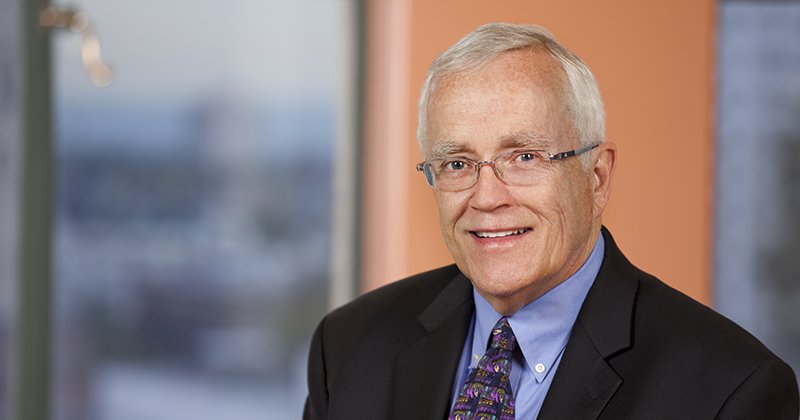 October 26, 2023
Michael D. Scott, Southwestern Law School Professor Emeritus and Pioneer in High-Technology Law, Passes Away
Michael D. Scott, a beloved professor at Southwestern Law School and a trailblazer in high-technology law, passed away on October 26, 2023. With more than 40 years of legal experience representing high-technology clients, Professor Scott was widely recognized for his extensive background in computer technology and his invaluable contributions to the field of law and public policy. He retired from Southwestern in July 2023.
Born on November 6, 1945, Michael Scott began his academic journey with a prodigious talent in mathematics, earning a Bachelor of Science degree from the Massachusetts Institute of Technology. He then pursued his passion for law and obtained a Juris Doctor degree from the University of California, Los Angeles - School of Law, where he served as an editor for the UCLA-Alaska Law Review and held leadership positions in various student organizations.
Professor Scott had a remarkable career exploring the intersection of technology and law. He began as an associate at Smaltz & Neelley and became a partner, focusing on commercial and intellectual property litigation. He later founded the Scott Technology Law Offices to serve software companies and developers. In 1993, Scott joined Sanctuary Woods Multimedia as VP of Business Development and General Counsel, handling content licensing. He then partnered with Graham & James and led their High Technology/Intellectual Property Department. In 1995, he opened the Law Offices of Michael D. Scott and worked "of counsel" with Steinhart & Falconer on tech law topics. By 1997, he joined Perkins Coie LLP in their Menlo Park and Los Angeles offices, representing clients in technology and intellectual property law.
Professor Scott's dedication to teaching and sharing his wealth of knowledge led him to join the faculty of Southwestern Law School as an adjunct professor in 1976. He became a full-time faculty member in 2003. Throughout his tenure, he played a critical role in shaping the education and career paths of countless students. His courses, which included Cyberlaw, Information Privacy Law, Drafting Technology Agreements, IP Licensing: Law and Practice, Entertainment Law & Web 2.0, Patent Law, Copyright Law, and Torts, attracted enthusiastic students who saw him not only as a teacher but as a mentor and inspiration.
Professor Scott's impact on Southwestern Law School extended far beyond the classroom. He served as the Director of the Summer International CyberLaw Program in London, providing students with a unique global perspective on technology law. He was a dedicated member of the Biederman Entertainment and Media Law Institute Board, contributing to the success of the institute and its students. Additionally, he played a significant role in shaping the curriculum by co-directing Southwestern's Hawaii Intersession Program.
Renowned for his expertise in the field, Professor Scott authored six influential books on intellectual property, computer, multimedia, internet, and telecommunications law. He also published and presented hundreds of papers at symposia around the world, cementing his reputation as a thought leader and respected authority in the ever-changing realm of technology law.
Colleagues and students alike remember Professor Scott as a modest individual whose accomplishments spoke volumes. Despite his vast knowledge and achievements, he remained humble and approachable. His colleagues noted his quiet demeanor, yet marveled at his extraordinary ability to express himself through his writing. Colleagues also recognized the symbiotic relationship between his expertise in technology law and media law, as he seamlessly bridged the two disciplines.
Michael D. Scott was not only revered in academic and professional circles, but was deeply cherished as a father and grandfather. He was a devoted father to his daughter Cindal Langley, and his two sons, Derek and Michael, and held a special bond with his daughter-in-law, Chandrani. He adored his four grandchildren, Scarlett, Max, Keira, and Alekhin.
His wisdom, humility, and passion will forever be cherished and remembered in the hearts of all who had the privilege of knowing him.
The family will share funeral arrangements when they are made. Those who wish to send condolences to his family may mail them to 2320 W. 235th Street, Torrance, CA 90501.