Military Veteran Students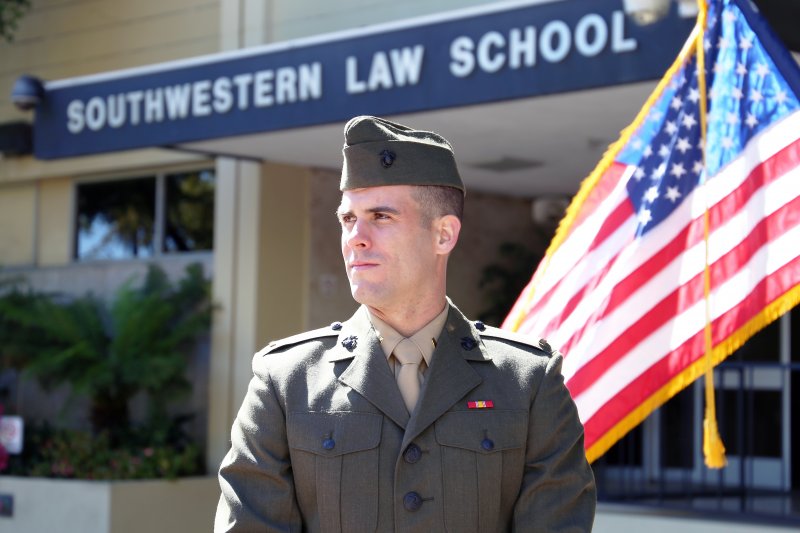 Southwestern Law School thanks you for your service, sacrifice, and dedication to our country. We are committed to your success and proudly serve those who served.  We are here to support you as you embark on your new mission to earn your J.D.
Military Veteran Student Benefits
Yellow Ribbon Program

Southwestern Law School is an approved institution for veterans' benefits and for active duty, vets, spouses and dependents who have eligible educational benefits by the U.S. Department of Veterans Affairs.

Southwestern Law School accepts the G.I. Bill and is proud to participate in the Veteran Affairs' Yellow Ribbon program and agrees to contribute $10,000 per year to eligible veterans pursuing their J.D. degree. Southwestern will offer this scholarship to a maximum of 10 veterans per academic year on a first-come, first-serve basis.

Go to the Department of Veteran Affairs for details about the Yellow Ribbon program and eligibility requirements.

Principles of Excellence and 8 Keys to Veterans' Success

Southwestern is committed to fostering a campus culture of support and community to promote the well-being and success of our veteran and military students.

In our mission to help you achieve your educational goals, we have pledged and signed on to the Principles of Excellence and the 8 Keys to Veterans' Success.

The Principles of Excellence and the 8 Keys to Veterans' Success highlight specific strategies for helping veterans transition into higher education and complete their degree.

Individualized Counseling and Planning

We understand that as a military veteran student, you have unique concerns and are faced with unique obstacles. 

That's why, from DAY ONE, we provide you with a designated counselor to advise you with personalized guidance and help you prepare for each step of your legal academic career. 

For more support services and accommodations, please see the Dean of Students and Diversity Affairs Office. 
Southwestern Designated a "Military Friendly" School in 2017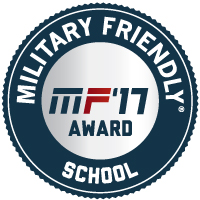 Southwestern was included in the 2017 Military Friendly® Schools list compiled by Victory Media, the originator of Military Friendly® employment, entrepreneurship and education resources for veterans and their families.