Welcome to Southwestern Law School's Career Services Office (CSO).
We are dedicated to the professional success of our students and alumni, and committed to helping employer-partners meet their goals.
Westmoreland Building, 3rd Floor

Office Hours: Monday - Friday 9:00 a.m. - 6:00 p.m.
Tel: 213-738-6794   Email: careerservices@swlaw.edu
 
 
 
Southwestern's Career Services Team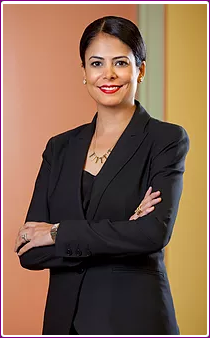 Shahrzad (Shar) Poormosleh, Esq., Associate Dean
Dean Poormosleh oversees all aspects of the Career Services Office, is responsible for outreach and relationship building with employers, active networking within the alumni and general legal community, strategic initiatives, proactive career counseling, targeted and organized placement efforts, and compliance with ABA reporting rules and standards. Prior to joining Southwestern, Dean Poormosleh was an attorney in the private sector for fourteen years at global and international law firms in Washington DC and Los Angeles. Her practice focused on intellectual property law matters, and served a wide range of domestic and foreign clients in the entertainment, apparel, food, wine, and technology industries. Dean Poormosleh received her BA from the University of California, Los Angeles ('98) and her JD from American University Washington College of Law (2002). She is a member of the District of Columbia and California State Bars.
Elizabeth Bernstein, Associate Director
Ms. Bernstein joined the Career Services Office in 2004 and is available to counsel students and alumni on legal career options, resume and cover letter drafting, job search strategies, interview preparation, and professionalism. She coordinates the 1L Mandatory Counseling Program, administers the Legal Career Paths series, and presents workshops on career planning and law student professionalism. Additionally, she coordinates the annual Entertainment Law Career Day and manages Southwestern's Symplicity site, which contains the CSO job board, Alumni Resource Network directory, and students' career interest profiles. Ms. Bernstein serves on the Faculty Placement Committee and is an active member of the Los Angeles Area Legal Recruitment Association (LAALRA), where she was recently a board member and now serves as the Membership Care Committee Co-Chair. She is a graduate of the Ohio State University and is a Certified Practitioner of the Myers-Briggs Type Indicator. ®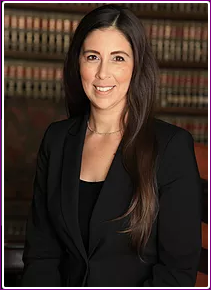 Michelle Takagishi-Almeida, Esq.,  Senior Assistant Director
Ms. Takagishi-Almeida joined the Office in 2016 and counsels students and alumni, regarding career planning and job search strategies with particular emphasis on public interest and government employment, including post-graduate fellowships.  Ms. Takagishi-Almeida serves on the Faculty Public Interest Law Committee and coordinates the annual Public Interest Employer Fair. Prior to joining Southwestern, Ms. Takagishi-Almeida was a Pro Bono and Volunteer Coordinator at Bet Tzedek Legal Services and a NextStep Legal Advocate at The Alliance for Children's Rights.  She received her BA from the University of California, Irvine, and her JD from the University of La Verne College of Law.  Ms. Takagishi-Almeida is a member of the California State Bar.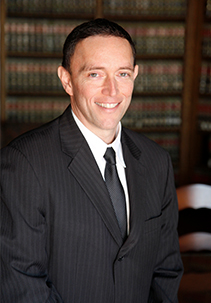 Michael Elliott, Esq., Senior Assistant Director
Mr. Elliott joined the Career Services Office in 2018. He advises students and alumni with respect to career planning and professional development. Mr. Elliott began his legal career in the Little Saigon area of Orange County, maintaining a diverse practice of bankruptcy, civil litigation, and criminal defense matters. He later joined a local Public Defender's Office in Southern California so that he could defend the indigent, and then eventually formed his own solo criminal defense firm. In addition, he has represented indigent parents in dependency court. With his law practice and previous employment as a courtroom clerk, Mr. Elliott has networked extensively with various attorneys and government personnel throughout the counties of Los Angeles, Orange, and San Bernardino. Prior to law school, Mr. Elliott was a dedicated social worker for the Welfare to Work program in Orange County, where he not only assisted clients with resume preparation and mock interviews, but also met with prospective employers for job leads. Mr. Elliott is licensed to practice law in California and the United States Virgin Islands.  He graduated from Whittier Law School, and completed his undergraduate coursework in Sociology at both UCLA and the University of the West Indies in Barbados.
Jody Stein, Esq., Assistant Director 
Ms. Stein advises students and alumni on all aspects of their job search preparation, including providing support as they clarify their career goals and strategize their employment searches. She comes to Southwestern Law School with a background in employment law, having started her career litigating discrimination claims on behalf of employees at a small Los Angeles firm. Ms. Stein continued her work in the field of employment law with a human resources consulting firm for which she has written regular employment law updates, conducted trainings on building respectful workplaces, and investigated discrimination claims in the workplace. She received her J.D. from Benjamin N. Cardozo School of Law and her B.A. from the University of California, Santa Barbara. Ms. Stein is a member of the California State Bar. She joined the Career Services Office in 2018.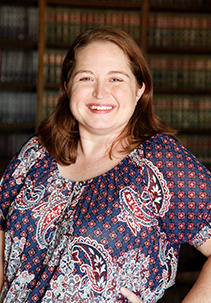 Megan Evanich '17, Recruitment Coordinator
Ms. Evanich administers and manages the recruitment programs at Southwestern Law School, including the On Campus Interview (OCI) program, the Fall Firm Reception, and the GAP Associate Program. Ms. Evanich is an alum of Southwestern, having graduated in 2017. While in law school, she externed with the Children's Law Center, Los Angeles Dependency Lawyers, and the Honorable Amy Pellman. Ms. Evanich received her BA in Theatre & Psychology from Western Illinois University.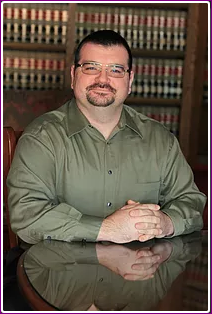 Andrew Muraciov, Student Services Assistant 
Mr. Muraciov joined the Career Services Office in Spring 2016.  Mr. Muraciov is available to assist with scheduling of appointments with counselors, manages the Symplicity job board, and handles reciprocity requests.  Mr. Muraciov is a graduate of the University of Miami with a bachelor's degree in Sports Administration.