Welcome to Southwestern Law School's Career Services Office (CSO).
We are dedicated to the professional success of our students and alumni, and committed to helping employer-partners meet their goals.
Westmoreland Building, 3rd Floor

Office Hours: Monday - Friday 9:00 a.m. - 6:00 p.m.
Tel: 213-738-6794   Email: careerservices@swlaw.edu
 
 
 
Southwestern's Career Services Team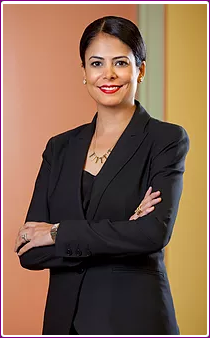 Shahrzad (Shar) Poormosleh, Esq., Assistant Dean
Dean Poormosleh oversees all aspects of the Career Services Office, is responsible for outreach and relationship building with employers, active networking within the alumni and general legal community, strategic initiatives, proactive career counseling, targeted and organized placement efforts, and compliance with ABA reporting rules and standards. Prior to joining Southwestern, Dean Poormosleh was an attorney in the private sector for fourteen years at global and international law firms in Washington DC and Los Angeles. Her practice focused on intellectual property law matters, and served a wide range of domestic and foreign clients in the entertainment, apparel, food, wine, and technology industries. Dean Poormosleh received her BA from the University of California, Los Angeles ('98) and her JD from American University Washington College of Law (2002). She is a member of the District of Columbia and California State Bars.
Katrina Denny, Esq., Director
Ms. Denny joined the Career Services Office in February 2007 and conducts individual counseling sessions with students and alumni dealing with a wide variety of topics including post-graduate judicial clerkships. As a former legal recruiter at a leading specialized staffing firm, she is able to advise students about the local, regional, and national legal markets. She also assists with the day-to-day management of the office; creates, organizes, and presents career-related and professional development programs and workshops; coordinates participation in regional and national job fairs; and cultivates and maintains relationships with legal employers. Also, along with Southwestern's Director of Community Outreach, Ms. Denny represents the law school in the Los Angeles Incubator Consortium, a program that supports graduates in starting their own solo law practice. Additionally, she is a member of the National Association for Law Placement (NALP) ABA Legal Employment Outcomes Task Force, the Co-Chair of the Los Angeles Area Legal Recruitment Association (LAALRA) Membership Care Committee, and the Chair of the LAALRA Public Relations Committee. Ms. Denny received her JD from California Western School of Law.
Elizabeth Bernstein, Senior Assistant Director
Ms. Bernstein joined the Career Services Office in 2004 and is available to counsel students and alumni on legal career options, resume and cover letter drafting, job search strategies, interview preparation, and professionalism. She coordinates the 1L Mandatory Counseling Program, administers the Legal Career Paths series, and presents workshops on career planning and law student professionalism. Additionally, she coordinates the annual Entertainment Law Career Day and manages Southwestern's Symplicity site, which contains the CSO job board, Alumni Resource Network directory, and students' career interest profiles. Ms. Bernstein serves on the Faculty Placement Committee and is an active member of the Los Angeles Area Legal Recruitment Association (LAALRA), where she was recently a board member and now serves as the Membership Care Committee Co-Chair. She is a graduate of the Ohio State University and is a Certified Practitioner of the Myers-Briggs Type Indicator. ®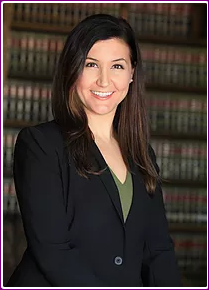 Catalina Saldana, Esq., Assistant Director
Ms. Saldana joined the Career Services Office in 2016 and provides employment counseling and career education for third-year law students and recent graduates. She handles the collection and reporting of employment data to the ABA, NALP and other agencies, and is directly involved in Southwestern's post-grad bridge programs, including the Graduate Advancement Program ("GAP") and the  GAP Associate Program.  Ms. Saldana received her JD from American University Washington College of Law; her Master of Science in Human Resource Development from Xavier University; and her Bachelor of Arts from the University of Michigan. She is a member of the Michigan State Bar.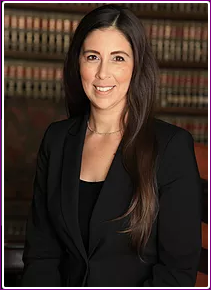 Michelle Takagishi-Almeida, Esq.,  Assistant Director
Ms. Takagishi-Almeida joined the Office in 2016 and counsels students and alumni, regarding career planning and job search strategies with particular emphasis on public interest and government employment, including post-graduate fellowships.  Ms. Takagishi-Almeida serves on the Faculty Public Interest Law Committee and coordinates the annual Public Interest Employer Fair. Prior to joining Southwestern, Ms. Takagishi-Almeida was a Pro Bono and Volunteer Coordinator at Bet Tzedek Legal Services and a NextStep Legal Advocate at The Alliance for Children's Rights.  She received her BA from the University of California, Irvine, and her JD from the University of La Verne College of Law.  Ms. Takagishi-Almeida is a member of the California State Bar.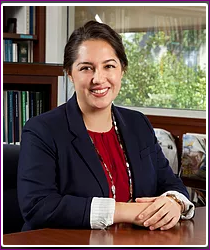 Chloe Mercado, Recruitment Coordinator
Ms. Mercado joined the Office in 2014 and serves as the program administrator for Southwestern's On-Campus Interview Program. She is the point of contact for employers and students who participate in the bi-annual program, and also assists in targeted candidate job searches throughout the year. Ms. Mercado also manages Symplicity job postings and corresponds with employers to facilitate the job posting process. Additionally, she is involved with CSO programming and events, as well as the data collection and reporting for the annual NALP, Princeton Review, US News and World Report, and ABA Graduate Employment Surveys. Ms. Mercado is a graduate of UCLA with a B.A. in Political Science and Spanish.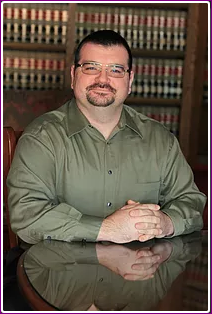 Andrew Muraciov, Student Services Assistant 
Mr. Muraciov joined the Career Services Office in Spring 2016.  Mr. Muraciov is available to assist with scheduling of appointments with counselors, manages the Symplicity job board, and handles reciprocity requests.  Mr. Muraciov is a graduate of the University of Miami with a bachelor's degree in Sports Administration.