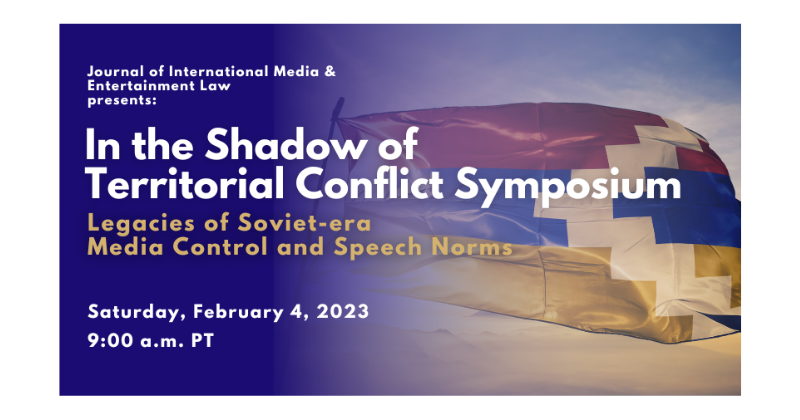 January 24, 2023
JIMEL Hosts "In The Shadow of Territorial Conflict Symposium: Legacies of Soviet-era Media Control and Speech Norms" — February 4, 2023
Southwestern's Journal of International Media & Entertainment Law, in collaboration with the Armenian Bar Association and Southwestern's Armenian Law Students Association, is thrilled to invite you to their 2023 symposium!
Saturday, February 4, 2023

9:00 a.m. - 4:00 p.m. PST

In-person at Southwestern Law School

4.75 hours of CLE credit
This symposium will examine the role of media institutions, government censorship, and social media speech norms in areas beset by post-Soviet-era disputes over land and ethnicity, examining the role institutions play before, during, and after the conflicts.
We are thrilled to host Dr. Andrei Richter, who will deliver the  Keynote Address in addition to his scholarly paper.
Click here to view the speaker list and event details.