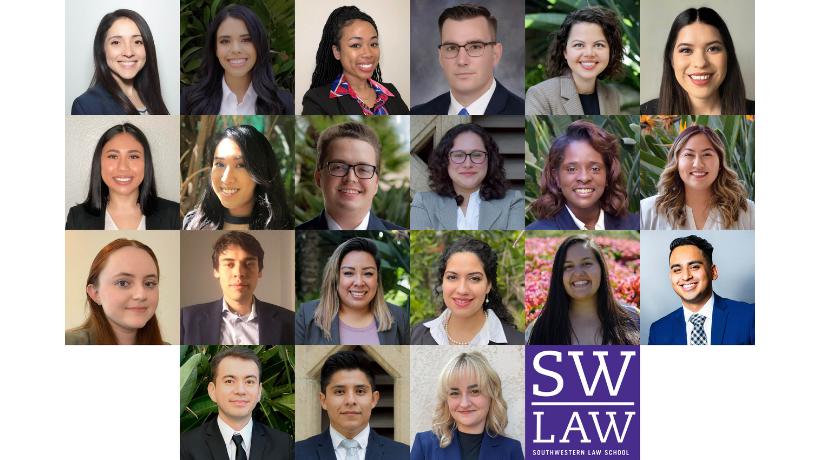 April 27, 2022
The Public Interest Law Committee raises over $28,000 to Support Students
The Public Interest Law Committee Thanks You For Your Support! 
The Public Interest Law Committee (PILC) extends its gratitude to everyone who donated, volunteered, participated, and supported our virtual events and fundraising campaigns throughout the past academic year. PILC raised over $28,000 for the Public Interest Law Fund, which awards Southwestern students the PILC Summer Grant each year.
Southwestern's PILC Summer Grant program was established in 1990 to provide financial support to selected recipients seeking full-time summer clerkships with legal services organizations providing no-cost assistance to underserved, marginalized communities. This program makes it possible for students to acquire the legal training and education necessary to address the lack of access to legal services for indigent communities, while alleviating Southwestern students' financial burden of obtaining more educational loans to do so.
As a result of every dollar donated by PILC supporters, we are proud to have been able to make a summer grant possible for the following students: Christina Belmonte, Sarah Bishop, Taylor Bowen, Aaron Bowers, Meshi Chitrit, Bianca de la Vega, Ariana De Los Reyes, Natalie Diaz, Maryam Eapen, Christopher Hanson, Monica Hernandez, Lora Jones, Ashley Kim, Katelyn Marshall, Herbert Martinez, Ester Mendez, Camelia Moher, Hannah Nava-Holstein, Armando Sanchez, Hugo Stern, Carlos Suarez Hernandez, Lana Terpapian, and Kalin Woodward.
We wish each of our grant recipients a successful summer, and we look forward to sharing more PILC news and planned events when we return in the Fall.
Inquiries on how to get involved with the PILC student organization can be directed to 2021-22 PILC Co-Chairs Jeff Martin at jmartin19@swlaw.edu and Emily Goldberg at egoldberg19@swlaw.edu. More information about the Public Interest Law Committee Summer Grant program is available here.