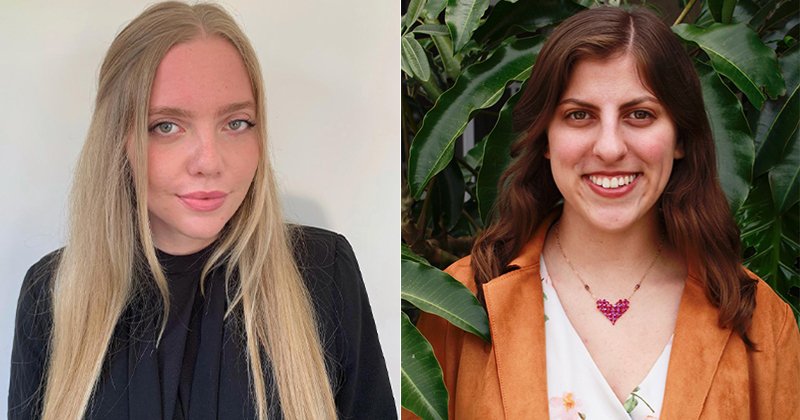 October 2, 2020
Meet our 2020 PILC Grant Recipients Working in Children & Family Law
Southwestern's Public Interest Law Committee (PILC) is a student-run organization that sponsors a number of events each year to raise student awareness and involvement in providing legal services for underrepresented communities and is dedicated to facilitating public interest law careers by supporting students in public interest work through fundraising efforts for the school's Public Interest Law Summer Grant Program.
We want to recognize these students and the incredible work they are doing with their Public Interest Law Committee Summer Grant. Meet our 2020 PILC Grant recipients working in Children & Family Law:
Savannah Feldman, 2L

Summer Placement:  Alliance for Children's Rights

I am passionate about public interest because although the system is put in place to protect our community, many people are left without adequate representation. I believe in providing a voice for those who feels voiceless in society because everyone deserves a chance.

During my time at Alliance for Children's Rights, I was able to help provide representation for children in foster care by fighting for them to receive services which allow them to live a stable life. Specifically, I had the opportunity to work on cases for foster youth who have social and emotional disabilities and help provide them with early intervention services after their educational rights were violated.

---

Emily Hart, 3L

Summer Placement:  LevittQuinn Family Law Center

I am passionate about public service work because I love to see the impact it has on my surrounding community. It is rewarding to provide legal services to those in need who cannot afford it otherwise.

Within family law, I am passionate about ensuring that each child is raised within a safe home. I affected change in this area by working with my supervisor to request multiple custody and visitation schedules that were in the best interest of the affected children. By volunteering with LevittQuinn this summer, I was able to easily provide family law services to low-income families.
Support PILC
In lieu of in-person events this year, you can help support PILC by donating at SWLaw.edu/SupportPILC.
Southwestern's Public Interest Law Committee (PILC) sincerely thanks you for your support.  PILC's mission is to help create a community where Southwestern students are educated and incentivized to participate in issues concerning and advancing the public interest. Each fundraising cycle, PILC focuses efforts on raising as much funds as possible to provide financial support for students who wish to spend their summer contributing to the work of public interest and government agencies advocating for meaningful impact for the diverse, low-income communities across California who need legal advocacy the most. These funds will go towards our Public Interest Law Fund, which provides funding to selected student recipients to serve in unpaid, full-time clerkships with public interest / civil legal aid and government agencies up to a 10-week summer term.
The Public Interest Law Summer Grant aims to alleviate the financial burden of student loans while providing Southwestern students the opportunity to gain practical legal training and education in public service. PILC looks forward to continuing to serve our Southwestern and California communities through our fundraising efforts. 
PILC Grants are available for continuing students who work in public interest during the summer. Applications are due in March. Awards up to $5,000. Email publicservice@swlaw.edu for more information.
Latest from the SW LAW BLOG