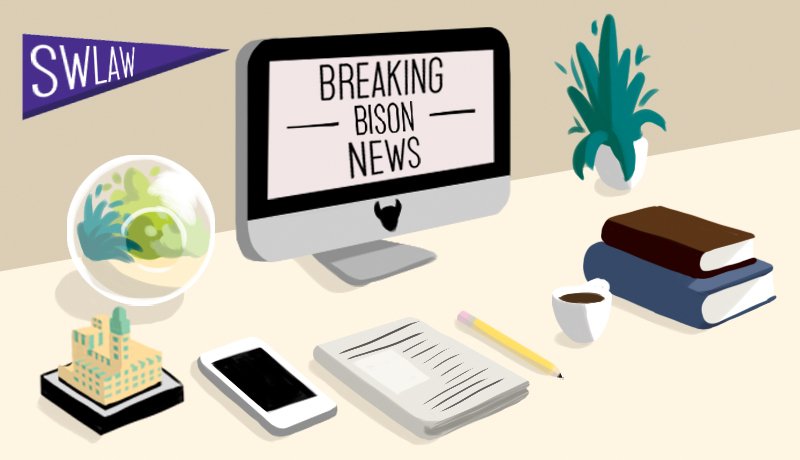 July 2, 2020
Professor Michael Dorff in the Wall Street Journal, Professor VanLandingham in USA Today, and more!
By Ernesto Rodriguez '21
First Venture-Backed Company to List as a Public Benefit Corporation
Professor Michael Dorff quoted in the Wall Street Journal


Along with other research and opinions, Professor Dorff expresses the importance of Lemonade's IPO as it will be a test case on whether investors are willing to invest in Public Benefit Corporations. Read the full article here. 
Glassman Secures $31.6 Million Settlement 
Robert Glassman '09 featured in MyNewsLA  


Robert Glassman '09 secured a $31.6 million settlement on behalf of a two-year-old girl who received 2ndand 3rd-degree burns on more than 30% of her body when an allegedly defective water dispenser shot hot water onto her. Read the full story here. 
Military Veterans Criticize Trump's Use of Military Force Against Citizens
Professor Rachel VanLandingham featured by USA Today 


Professor VanLandingham's article examines the significance of this rare moment in our Nation's history and conveys the condemnation expressed by many high-ranking military veterans including former Defense Secretary James Mattis and former Chief of Staff John Kelly. Read the full article here. 
Three Issues Women Should Consider When Voting in November 
Professor Werner-Simon writes for Women Lawyers Association of Los Angeles 


Professor Werner-Simon's article explains a three-factor lens in which to view sexual misconduct allegations involving the two candidates on the ballot for President in November. Read the full article here.