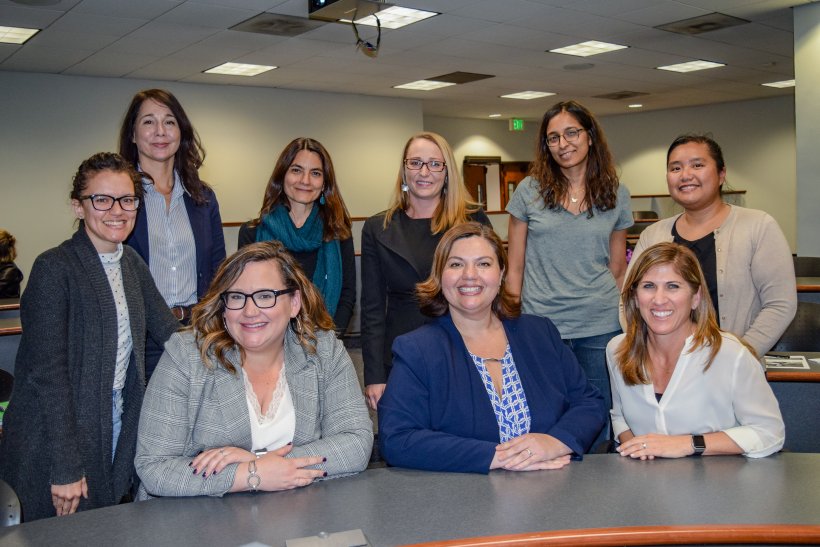 July 7, 2020
Clinical Staff and Faculty Message to Our Students - Reflection on Freedom
The clinical faculty and staff of Southwestern Law School condemn the continued state-sanctioned violence directed against Black people and other communities of color.  There have been too many Black lives lost to senseless police brutality.  We will not stand silent.
Black lives matter.
The horrific murder of George Floyd has shone a light, yet again, on the systemic racism that is endemic in our society.  The clinics at Southwestern Law School have been and continue to be committed to dismantling structural racial inequity in our society.  Our clinical mission is to train law students to be lawyers while serving those most under-resourced in our community. We strive to engage in anti-racist pedagogy and practice through incorporating racial justice and trauma-informed lawyering into our teaching, classroom discussions, and legal practice.  We recognize, however, that now is the time to listen, reflect, assess and, most importantly, to push ourselves to take action, do better and do more towards dismantling structural racial inequity.  As legal educators, we must equip our students with the knowledge and experience to recognize racial injustice, to call it out and to take action against it.  With our voices and our actions, we will work to dismantle the systems of racial oppression beginning in our own institution. 
Southwestern Law School prides itself on being the most diverse law school in California.  We must ensure that our students, staff, and faculty of color feel heard, empowered, uplifted, and included. We must stand in solidarity with our community and vow to make changes within our own institution and, while doing so, to continue our social and racial justice work outside of our institution. So often when thinking of the institution at large, we think of it as separate and distinct from the individuals within it, such that we make demands on it without reflecting on our own involvement in maintaining some antiquated status quo as contributing members. We, as clinical staff and faculty, are committed to ensuring that as members of this institution, we are self-reflecting and doing the work necessary to institute change and progress for our faculty, staff, and students of color.
We are committed to the following actions:
Implement implicit bias training for all clinic students;
Work with our institution to implement mandatory, meaningful, and ongoing implicit bias and anti-racism trainings for all faculty, staff, and students.
Call on our institution to engage in a deep reflection through the use of professionals in the field of racial justice to conduct a needs assessment of our institution's racial equity, which will then inform the implementation of change for better pedagogy, faculty of color's recruitment, retention and promotion, school-wide anti-racism training and greater actions towards dismantling racial inequity within our institution;
Work with our institution and colleagues to recruit faculty of color;
Promote and create opportunities for students of color to enter the field of law teaching;
Raise funds for summer stipends for students who work on issues devoted to dismantling systemic racism in the law;
Support students of color as faculty mentors/advocates;
Develop anti-racist curriculum and programming; and
Promote Black voices and create spaces for black leadership in our particular fields of practice.
We recognize that change will not happen overnight and that much hard work lies ahead.  We are committed to doing the work.  We are committed to bringing about change within our own classrooms and institution.  We are committed to continuing the fight to dismantle systemic racist institutions.  Together, with faculty, staff, and students alike, we will move forward. 
In Solidarity,
The Clinical Staff and Faculty
Latest from the SW LAW BLOG