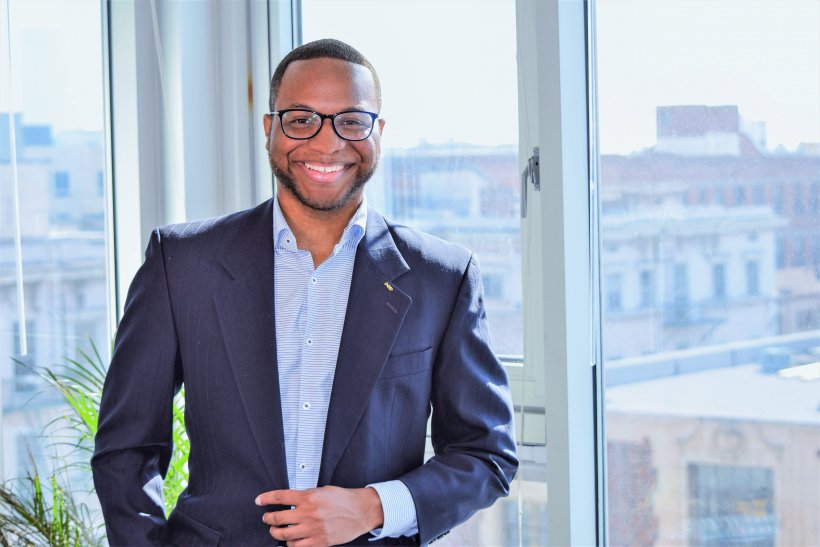 February 26, 2020
Southwestern's Black Law Students Association Spotlights Shaughnessy Flint '20
As Black History Month comes to an end, Southwestern's Black Law Students Association would like to recognize and highlight treasurer, Shaughnessy Flint '20, for his achievements and success. He serves as a role model and a mentor to BLSA students.
Shaughnessy is the Co-President of the Entertainment Law Society, Treasurer of the Black Law Students Association, and Treasurer of Delta Theta Phi, a professional law fraternity.
He is also a member of the Negotiations Honors Program and was named the 1st Place Advocate at the 2019 Negotiation Intramural Competition. He is also the Co-Champion of the 2019 ABA Regional Negotiation Competition, and he placed 2nd at the 2019 St. John's University Dispute Resolution Triathlon.
"Shaughnessy Flint is an amazing individual and deserves everything that is destined to come his way. He is a great student, a genuine person, and he will undoubtedly be a great attorney. He has not only had a profound impact on BLSA but the school as a whole. His involvement on campus and his presence at Southwestern is like no other. He is a great representation of what every student at Southwestern Law School should aspire to be." 

- Southwestern's Black Law Students Association 
We could not agree more. Way to go, Shaughnessy!
Latest from the SW LAW BLOG