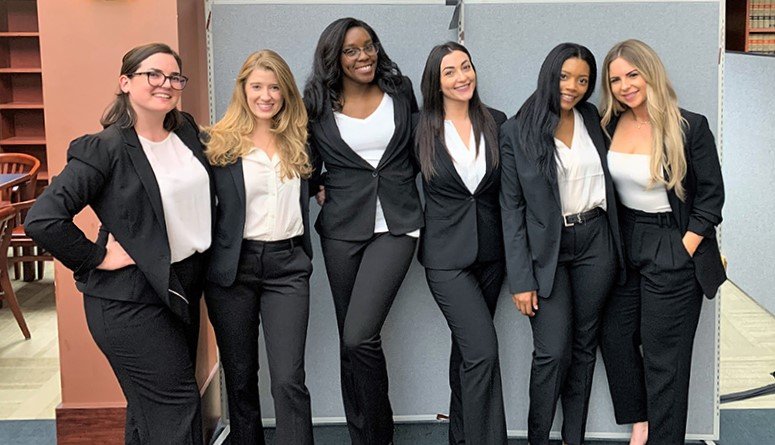 November 13, 2019
NHP Star Negotiators are 2019 ABA Regional Champions (San Francisco, CA)
Congratulations to Allyn Davidson, Samantha Dennis, Vanessa Barnett, Tamar Chobanian, Nicole Durment, and Rijenea Appling on competing in the 2019 ABA Regional Negotiation Competition on November 9th to November 10th! This year's competition was hosted at UC Hastings School of Law in San Francisco, CA.
All six students performed incredibly well, and we could not be prouder! Allyn Davidson and Samantha Dennis won 1st Place and were named Regional Champions. They will be continuing onto Nationals in February. Vanessa Barnett and Tamar Chobanian took 3rd Place, and Nicole Durment and Rijenea Appling tied for 6th.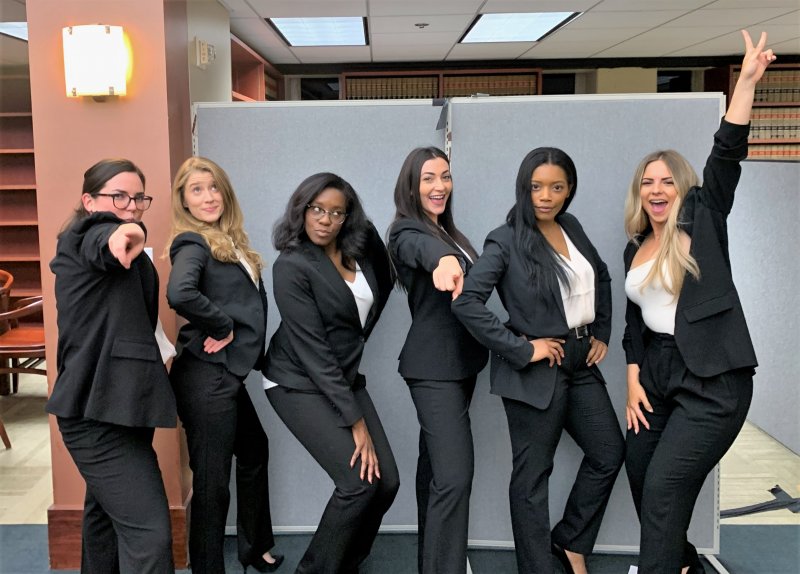 "I am so thankful for Coach Cristina Knolton, Coach April Macaraeg, and Coach Nyree Gray. Because of the three of them, we were easily the most prepared group there! To my teammates who competed with me this weekend: What a blast! You are all so magnificent and such strong advocates. I am proud to call you teammates and thrilled to have had the opportunity to spend time with you this weekend. This competition was an amazing experience!"

- Samantha Dennis, 2L 
The students negotiated three deals in the area of family and guardianship law. The first negotiation involved a dispute between a husband and wife about custody and child support. In the second negotiation, the students negotiated the specific terms of a guardianship plan for a woman with Down Syndrome. The final negotiation involved a dispute between grandparents and a mother over the custody of the grandchild. All six competitors were excellent advocates for their clients.
Their coach, Professor Cristina Knolton, praised them for their diligence and hard work. 
"The students were able to think quickly on their feet and execute their strategy, even when faced with tough competition and new information. They worked so hard together to master the intricacies of family law and guardianship law and to build creative solutions that would solve the problems between the parties. Their hard work is what paid off in the end. I am thrilled that Southwestern has taken First Place at this competition for the past three years, AND, I am excited to see Allyn and Sam continue onto Nationals in Chicago." 
Congratulations to all six of these brilliant students! Thank you to the Negotiation Honors Program and their faculty directors and coaches for their support in preparing this team. We will be cheering them on as they head to Nationals!  
Latest from the SW LAW BLOG