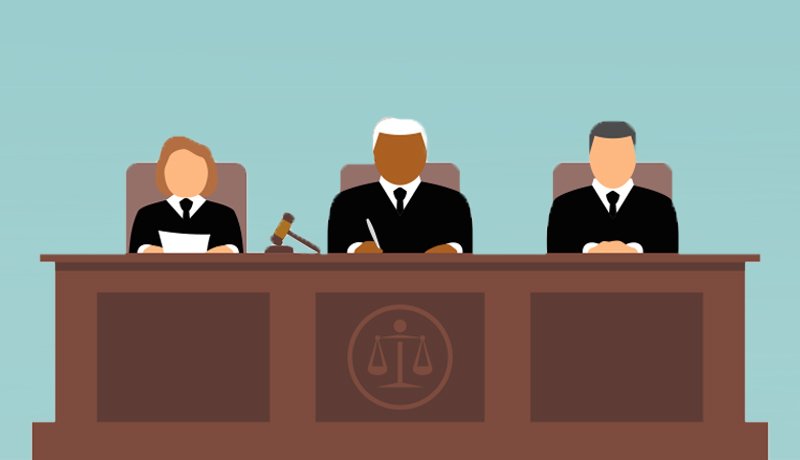 March 1, 2019
Judicial Clerkships 101
What is a Judicial Clerkship?
A Judicial Clerkship is a prestigious position that typically lasts for a term of one or two years, though some can be longer.  A judicial clerk assists a judge by researching the law and drafting memoranda or legal opinions. Judges rely a great deal on the knowledge and legal skills of their judicial clerk. Clerks have significant responsibility and an excellent opportunity to learn.
Why should I apply to be a Judicial Clerk?
This opportunity at the beginning of your legal career can give you an insight into the judge's perspective that you would not necessarily be able to acquire as an attorney.
You will be able to improve your legal analysis, research, and writing skills without the pressure of billable hours.
You will learn substantive and procedural law.
You will be mentored by a judge!
You will learn lawyering skills by observing good and bad oral advocacy, and by reading legal briefs.
You can network for future jobs.
You will analyze multiple areas of the law which could help you decide your future practice area, if you are undecided.
The prestige of the position, coupled with the refined research and writing skills you will acquire, could ultimately create many future employment opportunities for you that would not have otherwise been available.
You can live somewhere new – judges employ clerks in all 50 states and the U.S. territories, including Puerto Rico, the U.S. Virgin Islands, Guam, and the Mariana Islands.
What kinds of clerkships are out there?
Federal Clerkships

US Supreme Court
US Court of Appeals
US District Courts
US Bankruptcy Courts
US Magistrate Courts
US Administrative Law Courts
State Clerkships

State Supreme Courts
State Appellate Courts
State Trial Courts
How to Apply?
For more information, attend the Judicial Clerkship Panel on March 7, 2019, in BW Salle Moderne from 5:00 p.m. to 6:00 p.m.  A panel of current and former judicial clerks, who are all Southwestern alums, will talk about their experience and answer questions from students.
Early applications are key! You can apply as early as the summer following your first year of law school, as soon as grades are released.  Apply online on OSCAR (Online System for Clerkship Application and Review) at https://oscar.uscourts.gov. This system streamlines the process of selecting the judges, uploading materials, and gathering recommendation letters from faculty and employers. If you need any assistance, your CSO advisor is able to help.