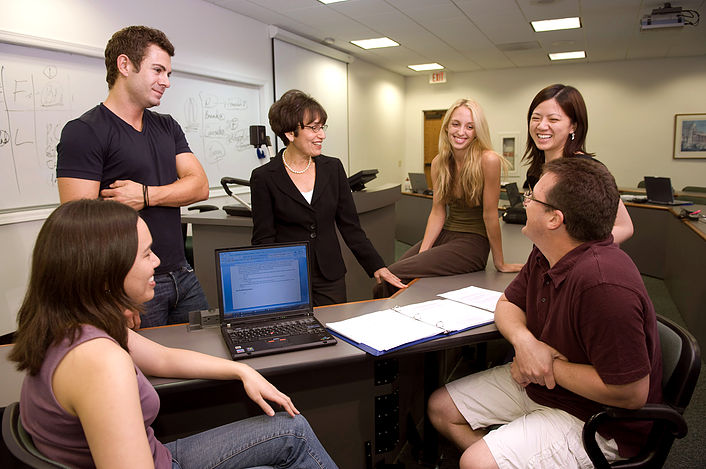 In addition to the three traditional courses of study, Southwestern offers the oldest two-year J.D. program in the country. Known as SCALE, the program features an accelerated law school curriculum that challenges students to master analytical reasoning and legal writing skills while remaining sensitive to ethical obligations and client needs.
A trailblazer since 1975, the SCALE Program has focused on integrating substantive knowledge and professional skills instruction, a model that is just now being incorporated into curricular reforms at many other law schools in response to the call for more practical skills training in legal education. By introducing additional innovations in recent years, SCALE has also kept pace with the growing demand of law students for both structure and flexibility in a two-year immersion program. Because of the unique curriculum and accelerated pace of the program, the SCALE admissions process includes a personal interview with each applicant.
Ready to experience SCALE first-hand? 
Butterworth Annual Prize for SCALE Student with Highest First-Year GPA
In 2017 Southwestern announced the establishment of the Guerin L. Butterworth Endowed Prize Fund for the First-Year Law Student in its Two-Year Accelerated J.D. Program (SCALE) with the highest grade point average.  Sterling Franklin, a trustee of Morris S. Smith Foundation and longtime friend of Guerin Butterworth, established the Fund with a $15,000 gift. 
Mr. Franklin was a personal friend of Morris S. Smith (1910-1993) and has been a Trustee of the Morris S. Smith Foundation it was established in 1993.  Mr. Smith graduated from Southwestern (then Southwestern University) in 1933 with an LL.B.
Ms. Butterworth finished her first year in SCALE at the top of her class, was on Dean's List both years, and was invited to participate in the Southwestern Law Review.  Now a solo family-law practitioner, Ms. Butterworth began her legal career in the Los Angeles District Attorney's Office after being selected from hundreds of applicants for a coveted spot in the certified law clerk program.  She tried her first four jury trials while awaiting bar exam results.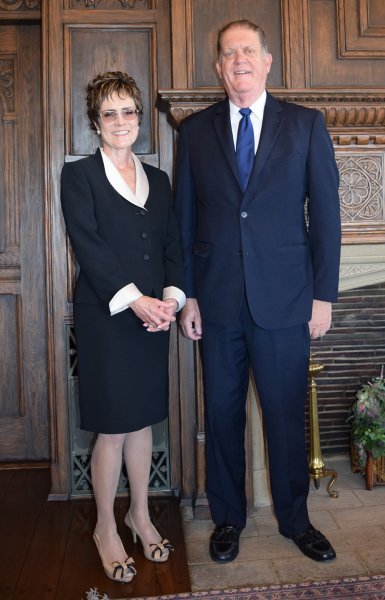 Mr. Butterworth and Mr. Franklin met in 1987 when they were associates at Kirtland & Packard.  After a few years, they went their separate ways, but then they reconnected in mid-2016.  Sterling learned only then that Guerin had been first in her class in her first year at Southwestern Law School, in the SCALE Two-Year J.D. Program.  Sterling decided to honor Guerin by establishing the Guerin L. Butterworth Endowed Prize Fund.  
A student is eligible to receive a Butterworth Prize who (1) is enrolled in the first year of the SCALE Two-Year J.D. Program at Southwestern Law School; (2) has the highest grade point average at the end of the first year of law school.  If two or more students tie for the highest grade point average, the $500 will be divided between or among them.
The Butterworth Endowed Prize Fund was established for three purposes:  (1) to honor Guerin L. Butterworth; (2) to provide a cash prize and attendant publicity to the law student who has the highest first-year grade point average in the SCALE Two-Year J.D. Program each year; and (3) to encourage friends and alumni of Southwestern Law School to consider establishing and donating to similar endowment funds at Southwestern Law School.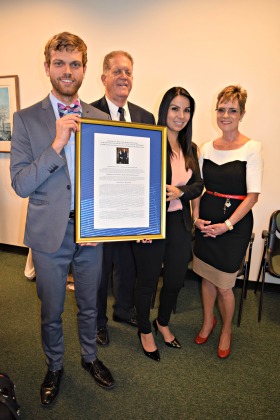 Past Recipients:
2016 - Maralle Messrelian '17 earned the Butterworth Prize for her exemplary GPA in her first year of SCALE. She received a B.S. in Accountancy, cum laude, from California State University Northridge. After years of practicing accounting, she decided to pursue her passion for law and welcomed the challenge of completing her J.D. in two-years (she graduated magna cum laude).  
 
2017 -  Michael Alfera '18,  earned the Butterworth Prize for attaining the highest GPA in his first year of SCALE.  Michael worked as a freelance musician for nearly a decade before coming to law school. He is the founder/conductor of the L.A. Choral Lab.  Not only was he an outstanding doctrinal student, but he has also earned accolades for his intramural appellate advocacy skills as a writer (finalist) and as an oralist (honorable mention).