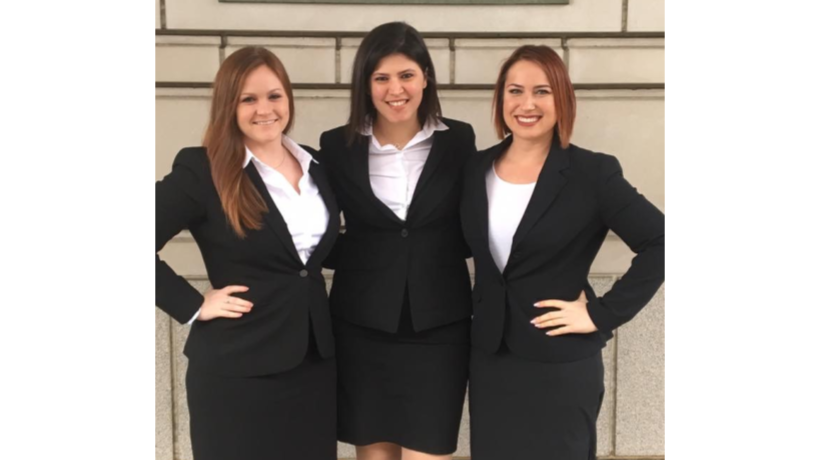 March 11, 2019
ABA Mooters Eliminate #1 Seed and Finish Strong
Southwestern's community was delighted by a Sunday afternoon email from Professor Carpenter announcing that Moot Court TEAM ABA  - aka Kelsey Finn, Melissa Zigrang, and Mariapoala Santacruz - emerged from a crowded and strong field as semi-finalists in the ABA DC Regional National Appellate Advocacy Competition.  For those of you unfamiliar with the ways of national Moot Court competitions - that is a huge accomplishment.
"Greetings from DC where it is quite cold and Southwestern's Moot Court TEAM ABA was very hot."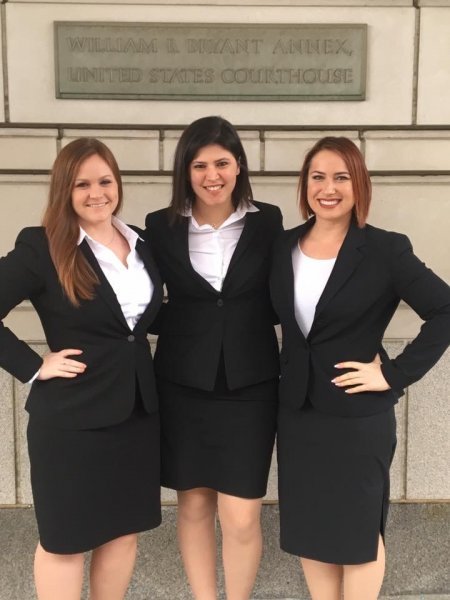 Professor Carpenter reported that the "road to the semifinals was made even sweeter when in the quarterfinals, our mighty team faced George Mason, the #1 seed in the competition, and eliminated it in head to head competition to advance."
Southwestern's demonstrated the highest level of professionalism and passion are they argued for the unconstitutionality (or constitutionality) of solitary confinement. 
We are proud of these incredible warriors and thank them for starting off spring break on such a high note.
#GoBison
#MootersRule
#CoachCarpenter
Latest from the SW LAW BLOG