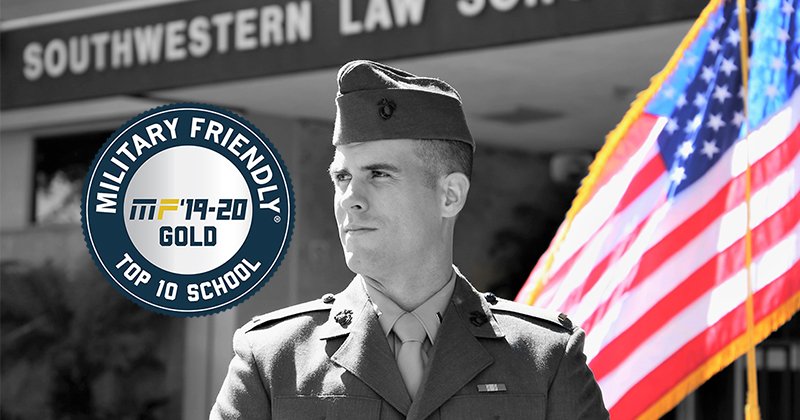 January 29, 2019
Southwestern Awarded Top 10 Military Friendly Graduate School Status
We proudly announce that Southwestern Law School has been designated a Top 10 Military Friendly Graduate School for 2019-2020 by VIQTORY. VIQTORY is the leader in connecting the military community to civilian employment and educational and entrepreneurial opportunities.  
Southwestern was one of the selected 766 institutions out of more than 8,800 schools researched in the United States to earn the coveted "Military Friendly" designation and is also the ONLY school in California to be named a Top 10 Gold Award institution within the Graduate School category.  
"Southwestern Law School values the experience and skills U.S. service members bring to our community and we pride ourselves in serving those who serve our country. We strive to create a welcoming experience by connecting students with other student veterans, providing resources to succeed academically and personally, and by providing information regarding educational benefits. It is an honor to be designated as a military friendly law school."

- Dean of Students and Diversity Affairs Nydia Dueñez
The 2019-2020 Military Friendly® Schools list recognizes the top colleges, universities, community colleges, trade schools, and graduate schools nationwide that go above and beyond to support America's military students and to dedicate resources to ensure success both in the classroom and after graduation. This prestigious list provides a comprehensive guide for veterans and their families using data sources from federal agencies and proprietary survey information from participating organizations.
Earning the Top 10 Military Friendly Graduate School designation demonstrates Southwestern is committed and truly serious about helping our military and veteran students succeed in law school.  Southwestern strives to foster a welcoming learning environment for our veteran students by being a proud participant in the Veteran Affairs' Yellow Ribbon program and by pledging and signing on to the Principles of Excellence and the 8 Keys to Veterans' Success.
Southwestern exceeded the benchmark standards to be designated Military Friendly in ALL the following categories:

 

Academic Policies & Compliance
Admissions & Orientation
Culture & Commitment
Financial Aid & Loan Repayment
Graduation & Career Outcomes
Military Student Support & Retention

*See chart below  

Southwestern Exceeds Benchmark Standards for Military Friendly Designation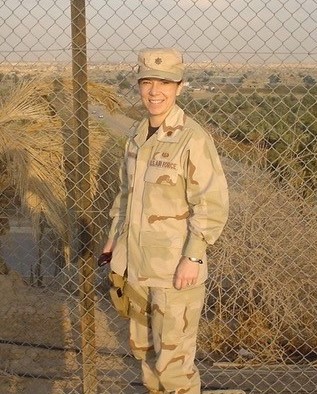 Commenting on our Top 10 Military Friendly® distinction, Professor VanLandingham, a retired lieutenant colonel and former judge advocate in the U.S. Air Force says, "Differences that enrich our community and its learning environment come in many shapes and sizes, some obvious and some that are camouflaged. Southwestern's culture of celebrating such uniqueness -- of recognizing strength and capability in all who come through its open doors -- naturally supports our student veterans. So our Gold Status is not surprising, but also is not to be taken lightly, as commitment to diversity involves on-going efforts to move beyond stereotypes and to listen deeply. Such commitment is evident across our campus and our community, and I hope more veterans recognize it and come join our ranks."
To learn more about Southwestern's commitment to veteran students, visit our Military Veteran Students page here: https://www.swlaw.edu/military
See Southwestern in the full 2019-2020 Military Friendly® Schools list in the May issue of G.I. Jobs magazine. 
Latest from the SW LAW BLOG