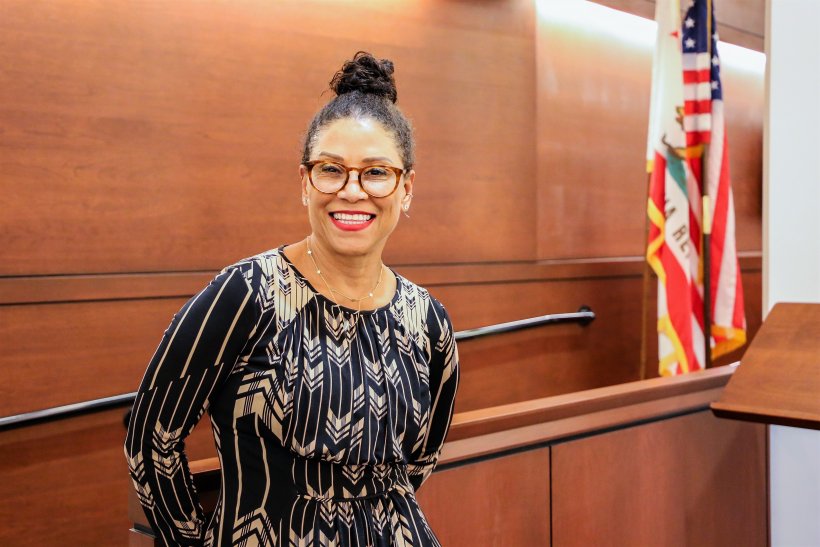 January 25, 2019
Shawn Holley '88 Profiled in Glamour Magazine
Southwestern alumna Shawn Holley is the subject of a career-spanning profile by Glamour Magazine that explores her inauspicious professional beginnings slinging pies at the first ever California Pizza Kitchen, through her meteoric rise to partner at Kinsella Weitzman Iser Kump & Aldisert, where she represents some of the most renowned names in entertainment. Recently, Holley brought together two unlikely partners—Kim Kardashian West and President Donald Trump—all to save one unjustly imprisoned woman who the world had never heard of.
Holley's mentoring relationship with Kardashian West, only 14 years old at the time, began during her days as a member of Jonnie Cochran's "dream team," working alongside Kardashian West's father, Robert Kardashian. The two became instant friends, often meeting over lunch or a Billy Blanks' dance class in Sherman Oaks. Kardashian West had come to see her father's coworker as a cross between a role model and a relative, but their relationship turned professional when Kardashian West heard that a friend had been arrested at Urban Outfitters and asked Holley for help. The accused shoplifter was released in hours.
Flash-forward two decades and Kardashian West, who has tracked criminal justice issues for decades, sends Holley a text about Alice Johnson. Johnson was arrested in 1993 for her role in a conspiracy to sell cocaine across state lines. At trial, 10 of 15 named coconspirators testified against her in exchange for reduced or dropped charges. She has never claimed innocence, but prosecutors made her out to be a hardened criminal. She was sentenced to life without parole.
Holley, Kardashian West, and a crack team of clemency experts would spend the next two years mounting an impassioned campaign to have Johnson pardoned and true justice served. In a story fraught with twists and turns (including intervention on the part of a famous pop star) their advocacy was successful, and in June of 2018, Johnson's sentence was commuted.
Read the full, incredible story here.
Latest from the SW LAW BLOG