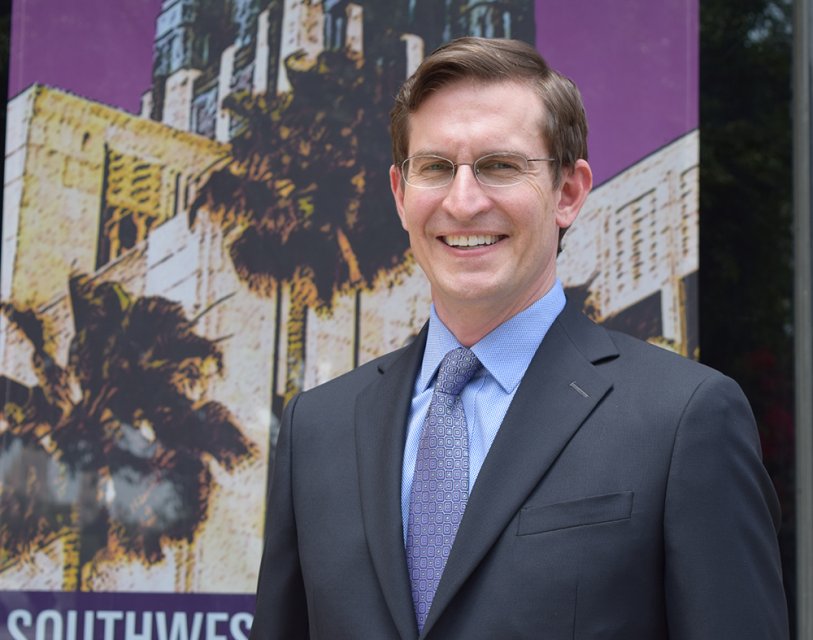 September 19, 2017
Paying it Forward - Recent Alumni Endowments Part 2 (of 4)
The Charles Phillip Fairchild '09 Scholarship Fund is awarded to continuing students with financial need in the top half of their class who plan on pursuing a legal career in the greater Los Angeles area. Recipients must exemplify the highest professional standards, ethics, and civility as well as commit to serving as a Southwestern ambassador upon graduation.
Mr. Fairchild is Lost Creek Land & Cattle Company's General Counsel.  Not only is he experienced in both the legal and business fields, but he also participates in multiple community and cultural organizations including: the Board of Advisors of the Caltech Associates; a member of the Society of Fellows of the Huntington Library, Art Collections, and Botanical Gardens; and, a Conductor's Circle member of the Pasadena Symphony and POPS.
After obtaining a J.D. from Southwestern, Mr. Fairchild received a Master of Laws in Taxation from Loyola Law School.  He consistently and generously contributes to a variety of Southwestern funds. Toward the end of 2016, Mr. Fairchild was elected to Southwestern's Board of Trustees. He is also generous with his time and serves on two Board committees. 
"As a student, I received a partial scholarship from the Edward I. and David Pollock Scholarship Endowment Fund. I was working full-time and paying for school myself, and that award was a tremendous benefit."
"I vowed to repeat the favor if I could but thought I had to deposit a huge lump sum to start. I mentioned this to Vice Dean Anahid Gharakhanian, who informed me that I could start small and build the endowment over time while providing an immediate benefit to current students. So I did."
Trustee Fairchild, your gift and your commitment to Southwestern's Board of Trustees is appreciated and deserves acknowledgment!  THANK YOU!
If you are interested in contributing to an endowment or want to create your own, contact Deb Leathers at Alumni@swlaw.com or donate now.