Christine L. Lofgren
Professor of Legal Analysis, Writing, and Skills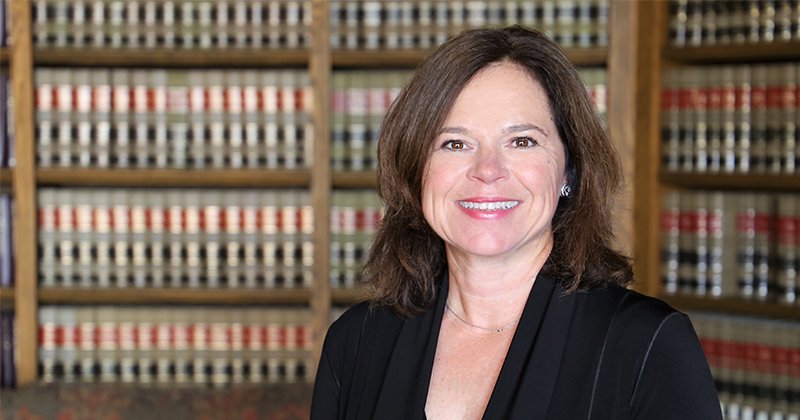 B.A., magna cum laude, Political Science, 1990, University of California, Los Angeles;
J.D., 1993, University of California, Davis School of Law
Phi Beta Kappa;
Member, California (active), Colorado (inactive), and Hawaii (inactive) State Bars
Joined Southwestern: 2018
Professor Lofgren joined Southwestern's full-time faculty in 2018 with twenty-five years of experience as a practicing attorney.  She brings her client counseling, advocacy, and negotiation expertise into classroom and extracurricular activities to help students prepare for their future careers.  She also shares her substantive experience as former trademark counsel to top global brands by teaching Trademark law.
"Clear and concise writing will serve you well, whether your legal education takes you to the courtroom or the boardroom.  I encourage law students to invest in writing and analysis skills and to develop their reputation as future lawyers."
Professor Lofgren practiced intellectual property law in both firm and in-house settings, including ten years as the lead trademark and IP litigation counsel for Toyota's North American operations. Before joining Toyota, Professor Lofgren was an equity partner in the intellectual property practice group of Jeffer, Mangels, Butler & Marmaro LLP, where she represented clients in a wide range of industries.  In her intellectual property practice, Professor Lofgren directly handled or managed all phases of pre-litigation, litigation, appeals, alternative dispute resolution, legislative policy work, and proceedings in the United States Patent and Trademark Office.  She also contributed her expertise to transactional matters.  Some of her most rewarding experiences during practice were the time spent strategizing about and resolving disputes, and counseling and coaching clients on best practices for managing and enforcing IP rights.
During law school at UC Davis, Professor Lofgren served as a paid teaching assistant and tutor, an experience that cultivated her academic teaching skills at a practical level.  Professor Lofgren also served on the Law Review staff and spent her last semester working as a full-time judicial extern for a U.S. District Court judge.  Just prior to joining Southwestern, Professor Lofgren taught Introduction to Legal Research and Writing and Advanced Legal Writing in El Camino College's ABA-Approved paralegal program.