Margaret Hall
Associate Dean and Law Library Director | Associate Professor of Law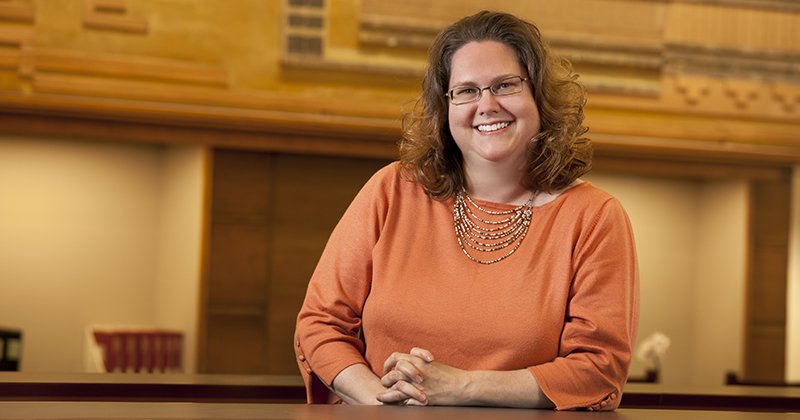 B.A., History, 1999, University of Minnesota
M.L.I.S., 2001, Dominican University
J.D., 2005, William Mitchell College of Law

Joined Southwestern: 2013
Maggie Hall currently serves as an Associate Dean and Law Library Director and Associate Professor of Law.  Prior to becoming Director, she served as the Associate Director at Southwestern for seven years.  Before joining Southwestern, she held a number of positions at the Kathrine R. Everett Law Library at the University of North Carolina at Chapel Hill, including Reference/Student Services Librarian, and Head of Access Services.  She began her career as a Reference Librarian at the University of Minnesota Law Library while completing her third year of law school.  Additionally, she has worked in many other law libraries including the Minnesota State Law Library, Dorsey and Whitney LLP, and the Dakota County (MN) Law Library.  She serves on several regional and national library committees and is the Immediate Past President of SCALL, the Southern California Association of Law Libraries.
She has taught a variety of research classes to law students, undergrad and graduate students, as well as members of the Bar, and public librarians.  At Southwestern, she teaches Advanced Legal Research, Practical Legal Research, and in the first-year LAWS first-year program. She has contributed to classes, panels, seminars, and webinars for the ABA and continuing legal education providers.  A highlight was her involvement with the creation of a massive open online course (MOOC) in environmental law.  Maggie was also an Adjunct Professor at the UNC School of Information and Library Science where she taught the Law Libraries and Legal Information course to future law librarians.  
Maggie knew she wanted to be a librarian from a very early age.  By the age of five, she had created a library in her room where she checked out books to her family.  Her office is jam-packed with fun collections including Elvis bobbleheads, "bad" library books, and memories of places she has lived.  She always has tea available in her office, to the point where you may hear it referred to as "Café Margo."  She welcomes everyone to stop by to discuss anything from case law to Chihuahuas.