"A Conversation With..." Series 2019-2020 Guest Speakers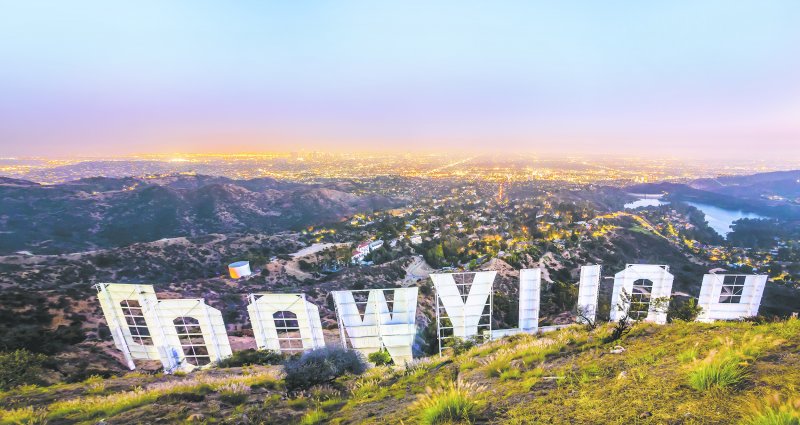 Jeff Biederman

 

 

Wednesday, January 30, 2019
Conversation with Jeff Biederman
Time: 7:30 p.m.
Location: BW 2nd Floor

Named one of the Top Music Lawyers by Billboard Magazine, Jeff Biederman explains the latest trends in music licensing, catalog sales, and related legal issues.  We will also take a moment to honor Donald E. Biederman's legacy as founding director of Southwestern's Entertainment and Media Law Institute and Vice President and General Counsel of Warner/Chappell Music, the world's largest music publishing company.

Jeff Biederman's practice focuses primarily on the representation of artists, entrepreneurs, and entities in the areas of music, film, television, fashion and branding, advertising, and digital media. Clients include major writers, producers, actors, recording artists, athletes, record labels, publishing companies, designers, apparel and accessory companies, studios, and advertising agencies throughout the U.S. and internationally.

Jeff is a regular lecturer on various entertainment, branding, and media law topics and regularly teaches a class in International Entertainment Law in London. He is co-author of the casebook Law and Business of the Entertainment Industries, Fifth Edition, 2007; Praeger Publishers.

Effie Brown

 

 

Monday, February 11, 2019
Conversation with Effie Brown
Time: 7:30 p.m.
Location: BW 2nd Floor
**No MCLE will be offered for this event

Effie T. Brown is an award-winning film, television, and digital producer, known for her highly acclaimed, multi-platform repertoire (Real Women Have Curves, Dear White People, WIGS, Everyday People, Star, Zombies, Stranger Inside, In the Cut, to name a few) as well as championing inclusion and diversity in Hollywood, both behind and in front of the camera. Ms. Brown has produced several Sundance films and films/series for studios and networks such as Fox, HBO, and the Disney Channel.

The magnetic, brilliant, and hilarious Effie Brown will walk us through the ins and outs of being an independent film and series producer with a commitment to diversity and inclusion and some key industry and legal lessons along the way.

Brown's long and illustrious career began as a Film Independent fellow in the prestigious "Project Involve" program. During her fellowship, she gained invaluable insight into the film industry. Her incredible work ethic and creative freedom allowed her to advance quickly through ranks becoming Director of Development for Tim Burton Productions in 1995. Decades later, Brown now serves as a Film Independent Board member and mentors the new generation of fellows. Her dream is to change the world through film and TV – celebrating our differences while bringing us all closer together.

Karin Pagnanelli '94

 

 

Wednesday, April 24, 2019
Conversation with Karin Pagnanelli
Time: 7:30 p.m.
Location: BW 2nd Floor

Karin Pagnanelli is a co-chair of Mitchell Silberberg & Knupp's Entertainment & IP Litigation Practice Group and is a member of the firm's Governing Board. As one of the country's top IP lawyers, she successfully defends clients against copyright, patent, and trademark infringement allegations, as well as affirmatively protecting her clients' intellectual property rights, either through litigation or a structured anti-piracy program focused on results with low overhead and fees. She regularly practices in federal court and the TTAB, in addition to counseling clients on how to avoid litigation.

Jere R. Hausfater

 


Conversation with Jere R. Hausfater
Time: 7:30 p.m.
Location: BW 2nd Floor

An entertainment attorney, executive, and executive producer, Hausfater has decades of experience working for studios and in the independent space combining business and creative for film, television, music, and digital media in finance, production, acquisitions, sales, and worldwide distribution. Hausfater worked at United Artists/Blue Note Records, ABC Records, Universal Music, Disney, and Miramax, and has consulted for companies such as Marvel Films, Netflix, Film Finances, among others. He currently works with the prolific producer, Cassian Elwes, among others.

Hausfater has been involved in various capacities with such movies as Chef, Sin City 2, Face-Off, Pulp Fiction, Runaway Bride, and Dances With Wolves, among many other pictures. Hausfater is executive producing Best Sellers starring Michael Caine which is scheduled to start principal photography this year. He is also a part-time professor for Boston University in LA teaching Entertainment Finance to undergraduate business students. Hausfater is a graduate of Southwestern Law School and mentored by Don Biederman at ABC Records.

Women in Sports Law

 

 

Thursday, October 17, 2019
Conversation with Women in Sports Law
Time: 7:30 p.m.
Location: BW 2nd Floor

The Biederman Institute is proud to present an exciting panel of women lawyers in sports law featuring:

Maidie Oliveau • Counsel, Arent Fox
Catherine Haight • Founder/Managing Partner Haight Law Group
Alanna Frisby Hernandez • SVP Legal, Team Sports Wasserman Media Group
Krista Hiner • Senior Counsel, ESG Law (Electronic Sports and Gaming Law)

Los Angeles has long been an iconic hub for sports and only continues to grow. With that growth requires the advisement of lawyers versed in sports law, and the opportunities to participate in the L.A. sports law movement. Learn about sports law from some of the key attorneys helping shape the sports landscape here in Los Angeles. Topics include immigration, eSports, legal issues surrounding the Olympic Movement, and agency representation.

Discussion led by Lindsay Brandon and Lauren Brock ('18), Law Offices of Howard L. Jacobs

Andrew Jay Schwartzman

 

Monday, January 6, 2020
A Conversation With Andrew Jay Schwartzman 
Interviewed by Professor Michael Epstein
Time: 7:30 p.m. - followed by a wine reception
Location: Bullocks Wilshire Building  2nd Floor
                        RSVP HERE

"Streaming Killed the Broadcast Star: Television After Netflix, 5G Networks, and Net Neutrality."

Join us for a frank reassessment of television in the age of on-demand video streaming, fast 5G mobile networks, and post-Net Neutrality broadband service.  

For almost 100 years, the government has regulated broadcasting as a scarce, public resource.   But is there a future for broadcast television or, for that matter, radio?   

Andy Schwartzman has been on the front lines of the battle for the public interest soul of broadcasting, at the U.S. Supreme Court and elsewhere, for nearly 50 years.  

Expanded Biography: Andrew Jay Schwartzman is an attorney and consultant who specializes in media and telecommunications policy.  He is Senior Counselor to the Benton Foundation and also maintains a private practice. Schwartzman joined the Communications and Technology Law Clinic at Georgetown's Institute for Public Representation on January 2014. From 1978 through 2012, Schwartzman headed Media Access Project (MAP). MAP was a non-profit public interest telecommunication law firm that represented the public in promoting the First Amendment rights to speak and to hear. It sought to promote the creation of a well-informed electorate by insuring vigorous debate in a free marketplace of ideas. It was the chief legal strategist in efforts to oppose major media mergers and preserve policies promoting media diversity.

Since 2003, Schwartzman has also taught at the Johns Hopkins University School of Arts and Sciences Department of Advanced Academic Programs. He was the Law and Regulation Contributor to Les Brown's Encyclopedia of Television and is the author of the telecommunications chapter in the Encyclopedia of the Consumer Movement. Schwartzman is a graduate of the University of Pennsylvania Law School.

Dina LaPolt

 

 

Tuesday, February 11, 2020
A Conversation With Dina LaPolt
Discussion led by Professor Orly Ravid
Time: 7:30 p.m. - followed by a wine reception
Location: Bullocks Wilshire Building  2nd Floor

Dina LaPolt, Esq. is the owner of LaPolt Law, P.C., a boutique transactional law firm specializing in intellectual property and entertainment law. LaPolt Law is the only music law firm of its stature founded and run by a sole female practitioner. Dina was intimately involved in legislative advocacy, cofounding the Songwriters of North America (SONA) and helping to spearhead the Music Modernization Act, a copyright bill signed into law on October 11, 2018. Notably, Dina earned recognition as the Recording Academy's 2019 Entertainment Law Initiative's Service Award recipient. Dina has also been honored with numerous industry accolades, including Billboard's Power 100, Women in Music, and Top Music Lawyers, to name a few.

More info on Dina: https://www.lapoltlaw.com/biography

Sandra Williams 

 

 

Thursday, February 27, 2020
A Conversation With Sandra Williams 
Discussion led by Professor Isabelle Gunning
Time: 7:30 p.m. 
Location: Bullocks Wilshire Building  2nd Floor

Pre-retirement, Sandra Williams was the Senior Vice President and Deputy General Counsel, West Coast, at CBS Television. She oversaw CBS Network West Coast legal group and the CBS Television Studios Legal Department. Sandy played critical legal roles in iconic shows like The Big Bang Theory, Survivor, The Late Show with Stephen Colbert, Star Trek: Discovery, The Good Fight, and The Twilight Zone.

Sandy started as a federal appellate attorney for the National Labor Relations Board and currently belongs to the Black Women Lawyers Association of Los Angeles Foundation Board of Directors and the Agape International Spiritual Center.

Sandy received her Juris Doctor degree from the University of Michigan Law School and her Bachelor of Arts degree from Smith College. For more information, contact Southwestern's Biederman Institute at (213) 738-6602. There is no cost to attend, but reservations are required.

RSVP at SWLaw.edu/ConvoSW

Danielle Van Lier

 

"The Deepfake Phenomenon"  - Presentation by Danielle Van Lier

Tuesday, June 16, 6:00 - 8:00 p.m.

Join law students and lawyers at a Zoom webinar presentation about "DEEPFAKES"—the phenomenon of using artificial intelligence to manipulate videos to distort reality yet appear real. "Fake news" and "Deepfakes" falsify information presented to public, often risking serious harm in society and eroding confidence in public media.

Professor Danielle Van Lier will give an overview of what Deepfakes are, how they work and the various legal ways to combat them under existing invasion of privacy, defamation, or right of publicity laws and state civil codes.