"A Conversation With..." Series Guest Speakers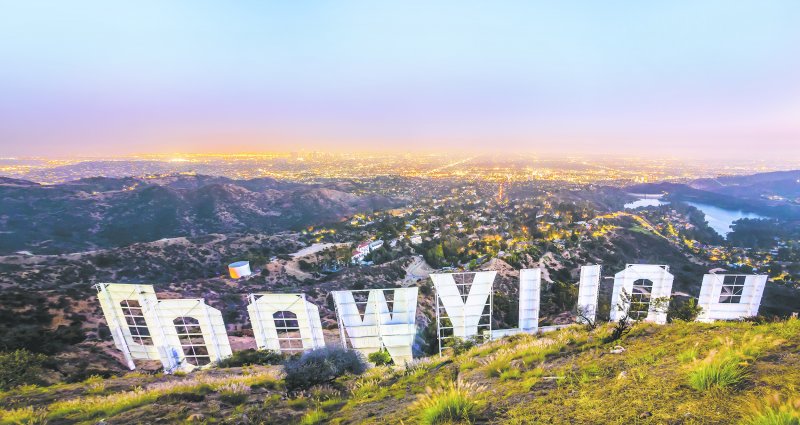 A Conversation With Carolyn Forrest
Tuesday, February 7, 2023,
12:30 P.M. PT via Zoom

Our "A Conversation With" event has been rescheduled! Join us on February 7th to meet Carolyn Forrest, the EVP and General Counsel of Tubi, Inc. and a prominent entertainment and media lawyer. She leads Tubi's legal team, comprised of twenty lawyers and six paraprofessionals.

She oversees all legal matters for Tubi and advises on corporate compliance, data privacy, content acquisition, distribution and production, sales, growth, marketing, intellectual property, and employment matters.

Carolyn began her career at Skadden Arps Meagher and Flom as a corporate litigation associate after clerking with the Delaware Court of Chancery.

Carolyn served as chair of the American Bar Association Forum on Communications Law and chairperson of its Governing Committee. She also serves on the board of the Georgia First Amendment Foundation. She is a graduate of Columbia University School of Law and Princeton University.

Take advantage of this terrific opportunity to hear about Carolyn's experience and participate in a live Q&A.

A Conversation With Professor Michael Epstein
Monday, October 24, 2022,
7:00 P.M. PT via Zoom

In the Summer of 2022, the U.S. Department of State sent Michael Epstein to Sierra Leone as a Fulbright specialist to develop fact-checking strategies in the fight against election-related fake news and disinformation. In connection with his Fulbright project, Dr. Epstein met with government ministers, university faculty, and leading journalists in Sierra Leone. He also interviewed working-class Sierra Leoneans in makeshift teahouses known as atayabases, at bus shelters, and in shantytowns. 

Join Biederman Institute director Orly Ravid as she talks with Dr. Epstein about the fragility of Sierra Leone's democracy, the country's struggle to create laws guaranteeing a free press, and its citizens' widespread concern that election-related fake news may lead to unrest, extremism and even violence.  

About Professor Michael Epstein:

Michael M. Epstein is a founding faculty member of the Donald E. Biederman Entertainment and Media Law Institute and the long-time supervising editor of the Journal of International Media & Entertainment Law. He also directs the Amicus Project at Southwestern, a pro bono outreach program that invites law students to prepare amicus curiae (friend of the court) briefs before the U.S. Supreme Court and in other jurisdictions.

Professor Epstein received his undergraduate and law degrees from Columbia University and earned an M.A. and Ph.D. in American Culture from the University of Michigan. In 2022, he received a Fulbright Specialist Award from the U.S. Department of State Bureau of Cultural Affairs to fight fake news in Sierra Leone.

Professor Epstein has published on a variety of media and entertainment topics, including live music intellectual property rights, crowdfunding creative arts projects, media diversity reform, and broadcast spectrum allocation. He's also written extensively about entertainment culture, including articles on Perry Mason, Law & Order, Star Trek, and the entertainment priorities of television news.


 

Emily Lawson & Stephen Pidcock

 

A Conversation With Two Theatre Lawyers
Tuesday, September 6, 2022,
12:30 P.M. PT via Zoom

Don't miss this edition of A Conversation With featuring entertainment transactional lawyers who will discuss their careers, some fundamentals of practicing law in connection with the theatre and live performance industry, and latest trends in live stage theatre productions and related deals and contracts.

Emily Lawson – Associate, Lazarus & Harris LLP (New York City, Lazhar.com)

Ms. Lawson works with clients in the entertainment industry with an emphasis on theatre. She assists in handling a wide range of transactional entertainment work for the firm's Broadway, Off-Broadway, touring, and international productions, including the preparation of investment documents, author and rights agreements, licenses and agreements among producers, and advises production company clients on their day-to-day production legal needs.

Prior to joining Lazarus & Harris in 2008, she worked for ten years in the entertainment industry, starting her career at the Jim Henson Company, initially as an assistant to the puppet costume designer for Sesame Street and later as the Production Manager for the Muppet Workshop.

Ms. Lawson has extensive experience with theatre and puppetry-related development and production in both creative and production management. Ms. Lawson is a volunteer with the Brooklyn Bridge Animal Welfare Coalition and the Brooklyn Cat Cafe. Ms. Lawson received her B.A. in Theatrical Costume Design from The Ohio State University in 1998 and her M.B.A. from New York University's Stern School of Business in 2007. 

Stephen Pidcock – Senior Associate, Clintons (Covent Garden, London, UK.,Clintons.co.uk)

Stephen advises clients from the subsidised and commercial sectors on all areas of theatre and live performance, including commercial, licensing, intellectual property, and rights issues.

He also advises on areas of law, including charity, entertainment, marketing, publishing, fashion, leisure, and retail.  Before qualifying as a solicitor, Stephen was a theatre publicist working in-house at the Royal Court Theatre and then for The Corner Shop PR in the West End and across the UK.  

As a publicist, his clients included many of the leading West End theatre production companies. He is also an award-winning translator of new Italian plays, a member of SOLT / UK Theatre and the Charity Law Association, and a trustee of the Bush Theatre and of Mercury Musical Developments.

 

A Conversation With Ina Fichman
Tuesday, April 12, 2022
7:00 P.M. via Zoom

The A Conversation With series returns with acclaimed, Montreal-based producer Ina Fichman. Her most recently produced documentary film, The Fire of Love, premiered at the 2022 Sundance Film Festival and enjoyed the biggest distribution deal for a documentary out of the festival, selling to National Geographic for a reported mid-seven-figure pricetag.

Ina Fichman is President and Executive Producer/Producer at Intuitive Pictures, a Montreal-based company dedicated to producing quality film, television, and interactive productions. She works with some of the world's finest creators: writers, directors, and "idea people" in developing innovative projects that have a broad audience appeal. Ina has produced award-winning documentary and fiction films for television and theatrical release for over twenty-five years.

Her filmography includes: 

The feature film Mabul (The Flood), directed by Guy Nattiv, was featured at the Berlinale and winner of best feature film at the Haifa Film Festival.
The alternative drama, Family Motel, was screened in theatres in Canada and the U.S. 

 Feature documentary productions such as:

Blue Box (Doc Aviv, Dukufest International)
The Gig is Up (Hot Docs, CPH:DOX)
Laila at the Bridge (CPH:DOX, DOC NYC, Hot Docs),
The Oslo Diaries (Sundance Film Festival, Hot Docs, Emmy nominated)
Inside Lehman Brothers (Hot Docs, DOC NYC).
Fire of Love (Sundance Film Festival)

Ina also produced the acclaimed mini-series Black Coffee, the Gemini Award-winning Undying Love, International Documentary Association (IDA) nominated Being Dorothy, and Partly Private which was awarded a prize at the Tribecca Festival. Ina has produced the documentary and interactive platform Dead Sea Living (ARTE, SRC) and the transmedia project T-Shirt Stories(Canal D/Bell New Media Fund).

 

 

A Conversation With…Anita Surendran

Tuesday, October 12, 2021

7:30 P.M. PST

No CLE Credit will be offered for this event
We will be recording this event for the ACW Podcast

Anita Surendran, partner at Granderson Des Rochers LLP and co-chair of the firm's Film & TV group, represents individual and corporate clients in the film, television, and digital media industries. Anita has served as production and/or distribution counsel on over 150 productions within the independent film space and also as outside counsel for various studios and networks, including A24, Netflix, and Amazon. She continues to expand her practice with a focus on established and emerging clients. Some notable clients include Mary J. Blige, Taylour Paige, Jesse Williams, Pastel Pictures, Square Peg, Mass Appeal. She also services many of the firm's music clients, such as J Balvin, Neyo, Bernie Taupin, and Harvey Mason Jr.

Anita attended college at Emory University, graduating with a BBA and a minor in dance. She then received her JD/MBA from the University of Miami. Anita is admitted to practice law in New York and California.

Anita was also represented in this Variety article.

All students, attorneys, and industry welcome!

The event is FREE to attend.

 

A Conversation With…Priyanka Khimani

Wednesday, August 18, 2021

6:30 P.M. PST

No CLE Credit will be offered for this event
We will be recording this event for the ACW Podcast

Priyanka Khimani is one of India's leading entertainment, music, and intellectual property rights experts. Best known for her unmatched commercial and legal acumen in the Indian entertainment sector, she represents a glowing roster of Indian and international stakeholders and talent. Her clientele is studded with some of the most celebrated names in film, television, and music, including international record labels, publishers, distribution companies, studios, content streaming and social media platforms, Emmy-nominated filmmakers and showrunners, as well as Oscar and Grammy winners, among others.

Her legal expertise, always coupled with a sharp sense of business, is defined by a profound understanding of the modern and fast-evolving entertainment and technology landscape, placing her in a unique position to advise on issues relevant to the industry today. Such issues include navigating the nuances of the copyright and licensing landscape in India, transparency and accountability of local PROs, cross-border transactions, strategic collaborations, content creation and ownership, valuation, and protection of all forms of intellectual property.

Her counsel is often sought after on coveted service and product launches, market entry by foreign multinationals, as well as commercially tactical mergers and acquisitions in the entertainment, music, and technology sector. What sets her apart is her time and again proven ability to plan and respond to a crisis. Her strategic input in unexpected pressuring matters of utmost sensitivity is highly recommended by her clients. She has successfully advised high net worth individuals and corporations in extremely delicate situations on issues that have long term reputational as well financial repercussions.

Priyanka is founder and lead partner at Khimani & Associates. She is one of the core advisors as member of board to the Canadian blockchain music company "Beatdapp" along with music industry titan Joe Galante, Canada's 22nd Prime Minister Stephen J. Harper and Consul General of Canada and veteran executive James Villeneuve. She finds a lot of her drive in causes outside of the legal industry. She is the founding chairperson for the Indian Chapter of 'Women In Music', a global not-for-profit organization dedicated to championing the female voice across the global music industry. She is also one of the directors of 'Girl Rising' in India, which is a global campaign for girls' education.

All students, attorneys, and industry welcome!

The event is FREE to attend.

---

Join our e-mail list to stay up-to-date on upcoming Biederman event programming and courses.

 

A Conversation With…Kenneth Wu

Wednesday, July 7, 2021

7:00 P.M. PST

No CLE Credit will be offered for this event
We will be recording this event for the ACW Podcast

Kenneth Wu is the SVP of Business and Legal Affairs for the acclaimed management and film, TV and commercial production company Anonymous Content. A high-level transactional attorney, Wu is a versatile leader with experience handling high-profile scripted and non-scripted projects across feature film, television and new media. A savvy deal negotiator with extensive contract drafting experience, and a seasoned production attorney, he has a solid reputation as a fair dealer and great problem-solver.

In his current role, Wu has established the business and legal affairs team for the new Anonymous Content Studio and supervises the company's team of lawyers in creating and setting policy, deal parameters and general business strategy across the company's film, television and new media departments, including scripted, non-scripted, documentaries and branded content projects such as the upcoming film SWAN SONG (Apple TV+), starring Mahershala Ali, Glenn Close, and Awkwafina; George Clooney's THE MIDNIGHT SKY (Netflix); Defending Jacob (Apple TV+), Home Before Dark (Apple TV+) and the Hailee Steinfeld series DICKINSON (Apple TV+), both of which are in production on a third season; and EYES ON THE PRIZE (HBO). Wu also liaises with Anonymous Content's international divisions, including UK production house Chapter One with agencies Casarotto Ramsay and United Agents, which will be producing the limited series 39 STEPS starring Benedict Cumberbatch, and Anonymous Content Nordic, where he worked on the negotiation for the series "STORIES FROM EARTH," recently greenlit for Apple TV+.

Other accomplishments at Anonymous Content include negotiating co-production templates with outside studios, license agreement with broadcasters and distributors, overall and first look deals; creating a library of scripted and unscripted long forms: writer agreements for screenplays and pilot scripts; film and pilot director agreements; option purchases of rights/formats; talent test options agreements; participant agreements; shopping agreements; various production releases; and union/non-union crew deal memos. Wu has also served as a general counsel for Anonymous Content on various corporate legal matters, including negotiating employee contracts for managers-producers, providing legal support for human resources and coordinating with outside counsels on litigation matters.

Prior to joining Anonymous Content in 2015, Wu was a business and legal affairs consultant for clients including Machinima, Inc., Sony Pictures Television Business Affairs, Sony Pictures Television, Legal Affairs and L. Plummer Media. He also previously worked as Director of U.S. Business Affairs for Sony Pictures Television, where he renegotiated the "Sharks" on "Shark Tank" and "Beyond The Tank" and as counsel for BBC Worldwide Productions, where he managed production legal issues on scripted and non-scripted shows including "Dancing With The Stars" and "Top Gear America."

Wu is a graduate of the Scale Program at Southwestern School of Law. He received his M.A. in International Relations from University of Southern California and his B.A. in Political Science from University of California, Santa Barbara. He played the violin for the UCSB Symphony and was the Assistant Coach to the Men's Tennis Team. He is fluent in both Mandarin and Taiwanese dialect. 

All students, attorneys, and industry welcome!

The event is FREE to attend.

---

Join our e-mail list to stay up-to-date on upcoming Biederman event programming and courses.

  

 

A Conversation with Mark Hiraide on Equity Crowdfunding

Thursday, January 28th, 2021

7:30 p.m. PST

co-hosted by Professors Orly Ravid and Michael B. Dorff

via Zoom

RSVP required

1 Hour of CLE Credit is available for this event

The presentation will address best practices with respect to most common financing of motion pictures and series in the entertainment industry and also the newer possibility of equity crowdfunding which is gaining popularity. Mark Hiraide will discuss the recent amendments to the SEC's equity crowdfunding rules and the changing landscape for early-stage financing generally.

Mark T. Hiraide works in the highly specialized and complex area of the law having to do with business finance and raising capital. He represents entrepreneurs, startups, publicly traded companies, directors and officers, broker-dealers, investment bankers, investment advisers and accountants in civil litigation relating to securities offerings, mergers and acquisitions, and investment management.

He counsels public exchange-listed and private companies and their boards of directors, including special committees and senior management, on issues including corporate governance, discharge of fiduciary duties, internal investigations and Securities and Exchange Commission compliance. He represents companies in transactions including securities private placements and public offerings. And he defends parties in civil litigation, government regulatory investigations and enforcement proceedings, and represents defrauded investors.

He is an authority on the Jumpstart Our Business Startups (JOBS) Act of 2012. Mr. Hiraide testified before a U.S. Senate subcommittee looking into the law designed to help startups raise money. He is the author of a book on crowdfunding just published by Thomson Reuters. And he is working with the California Legislature to pass a state crowdfunding law he drafted.

Mr. Hiraide offers unique insight and perspective to his clients because of his former position as an SEC attorney and because he has handled both business transactions and courtroom litigation during his three decades as a corporate and securities lawyer.

All students, attorneys, and industry welcome!

The event is FREE to attend. 

RSVPs required.
We will send the Zoom invitation link to those who RSVP by January 27, 2021.

*Registration Note: You must register before the event to receive CLE credit.

 

A Conversation with Neville Johnson

Tuesday, November 17th, 2020

7:30 p.m. PST

Johnson & Johnson LLP, based in Beverly Hills, California, specializes in complex litigation with a particular emphasis on entertainment, privacy, defamation, consumer issues, and class actions, as well as transactional matters.

Neville L. Johnson, a graduate of U.C. Berkeley (Phi Beta Kappa) and Southwestern Law School, has tried over 28 civil jury trials and many bench trials and arbitrations.  He is a member of the invitation-only American Board of Trial Advocates, on the Board of Governors of the Consumer Attorneys of Los Angeles (CAALA), the Board of Directors of the national public interest organization Public Justice, and the Board of the Beverly Hills Bar Association ("BHBA") (2013-2015, and 2020-2022). Johnson is a long-time member of the invitation-only Los Angeles Copyright Society. He was Chair of the Entertainment Law Section of the BHBA from 2009 to 2011. He has appeared in courts throughout the United States.

Mr. Johnson has practiced entertainment law and IP law since 1975. Mr. Johnson has represented many well-known celebrities and entertainment concerns. The firm does extensive "net profit" work in the film and televisions industry, right of publicity [including in February 2021, the largest right of publicity jury verdict ($9.6 Million and $7 Million in attorneys fees) in the history of the United States], copyright infringement and idea-theft, breach of contract, fraud, breach of fiduciary duty, and other business torts. He and his firm have been lead counsel in many class actions, including pioneering class actions in the entertainment industry against the entertainment unions, major record companies and motion picture companies.

Mr. Johnson has been designated a "SuperLawyer" (top 5% as voted by colleagues) numerous times and has been chosen to vet and approve nominations. In 2020 SuperLawyer and his peers named him one of the top 100 lawyers in Southern California (the only entertainment attorney on the list). He was designated one of the Hollywood 100 "Power Lawyers" by the Hollywood Reporter every year since 2008, usually one of four litigators typically on the plaintiffs' side. In 2020, he was moved to a new permanent category, "Legal Legend."  In 2020 he was Alumnus of the Year by the Biederman Entertainment Law Institute at Southwestern Law School.  Varietymany times named him one of the top entertainment lawyers. Mr. Johnson was lead trial and appellate counsel in the precedent-setting case of Sanders v. American Broadcasting Companies, Inc., 20 Cal. 4th 907 (1999), which established the right of privacy in the workplace and is studied in the leading case book on torts and the two casebooks on entertainment law.  Editor and Publisher magazine wrote that he "is one of the most dangerous media plaintiff lawyers in the United States."

Privacy Torts, the leading treatise on privacy law by Professor David Elder, contains the following dedication: To Neville L. Johnson…who has led the charge, often successfully (and always creatively and with great passion) in exposing some of the worst outrages of media newsgathering. Neville ranks with Brandeis and Warren as the great defenders of privacy. All America is in his debt.

He is a frequent lecturer and written extensively on entertainment, copyright, right of publicity, media, and other legal topics, throughout the United States, in the UK, and France.

Since 2012, Neville and Douglas Johnson have taught  Entertainment and Media Litigation as Adjunct Professors at Southwestern School of Law. Since 2011 he has moderated the panel on ethical issues for the annual Year in Review for the Entertainment Section of the Beverly Hills Bar Association.

A law review article about his career is Richard and Calvert, "Suing the Media, Supporting the First Amendment: the Paradox of Neville Johnson and the Battle for Privacy," 67 Albany Law Review 1097 (2004). On June 23, 2015, the Los Angeles Times did a major profile (front page, Business Section) on his career, "Contract Sport, 'Go-to' L.A. Lawyer Says Hollywood Studios Are Shortchanging His Clients," noting that Johnson & Johnson is one of the few firms successfully taking on the entertainment establishment on a regular basis.

All students, attorneys, and industry welcome!

The event is FREE to attend. 

 

"Whose Song Is It Anyway?"  - Presentation by Forensic Musicologist Judith Finell

Saturday, August 22, 2020

10:00 a.m. - 12:00 p.m. 

The lecture will consist of a 90-minute presentation,
followed by 30 minutes of Q&A
 

Judith Finell is a musicologist and the president of Judith Finell Music Services Inc., a music consulting firm in New York and Los Angeles, founded 25 years ago in New York. Since then, she has served as consultant and expert witness involving music copyright infringement, advised on artist career and project development, and a wide variety of music industry topics. Recently, Ms. Finell was honored to be the 2018 commencement speaker at UCLA's Herb Albert School of Music. She was also interviewed by NBC/Universal for a 2018 documentary entitled "The Universality of Music," in which she discussed the ways in which she sees music as being an international language that can bridge cultural barriers that spoken language does not.

Judith Finell was the testifying expert for the Marvin Gaye family in the milestone "Blurred Lines" case in Federal Court. She has testified in many other notable copyright infringement trials over the past 20 years. She and her team of musicologists regularly advise HBO, Lionsgate, Grey Advertising, CBS, Warner, Disney, and Sony Pictures on musical works for their commercials, films, and television series. Ms. Finell also frequently advises attorneys, advertising agencies, entertainment and recording companies, publishing firms, and musicians, addressing copyright issues, including those arising from digital sampling, electronic technology, and Internet musical usage.

Ms. Finell was invited to teach forensic musicology at UCLA in 2018, where she continues to teach the only such course in the country. She holds an M.A. degree in musicology from the University of California at Berkeley and a B.A. from UCLA in piano performance. She has written numerous articles and a book in the area of contemporary music and copyright infringement and has appeared in trials on Court TV and before the American Intellectual Property Law Association. She is a trustee of the Copyright Society of the U.S.A., and has appeared as a guest lecturer at the law schools of Harvard University, UCLA, Stanford, Columbia, Vanderbilt, George Washington, NYU, and Fordham, as well as the Beverly Hills Bar Assn., LA Copyright Society, and the Association of Independent Music Publishers. She may be reached either by e-mail at judi@jfmusicservices.com or by telephone at (310) 301-3338.

All students, attorneys, and industry welcome!

The event is FREE to attend.

  

A Conversation with Nina Shaw

Tuesday, August 18, 2020

12:00 p.m. - 1:00 p.m. 

Nina Shaw is a founding partner in the entertainment law firm of Del Shaw Moonves Tanaka Finkelstein & Lezcano. Her practice is in the television, motion picture, and live stage area. A native New Yorker, Nina was born and raised in Harlem and The Bronx, educated in the New York City public school system and is a graduate of Barnard College and Columbia Law School. Among her clients are successful and award-winning actors, writers, producers and directors as well as entrepreneurs and entertainment executives. She began her legal career in the Entertainment Department of the law firm of O'Melveny & Myers.

Nina is a Variety Dealmaker Impact honoree and has been named repeatedly to The Hollywood Reporter's "Women in Entertainment Power 100" list. She is a recipient of the WIF Crystal Award, and in 2013 was named Entertainment Lawyer of the Year by the Beverly Hills Bar Association. Most recently, she was honored by Essence Magazine with its 2016 Black Women in Hollywood Power Award, and also in 2016 Nina was profiled in the New York Times: "She's the Hollywood Power Behind Those Seeking a Voice." In 2019 Nina received Columbia Law School's prestigious Medal for Excellence Award, the Athena Film Festival Athena Award and the NAACP LDF National Equal Justice Award.

Nina has a long-standing commitment to the education of children and in particular is an advocate for the education of girls and women. She is currently Vice President of the Board of Directors of the Independent School Alliance for Minority Affairs. Additionally, Nina is among the founding organizers of Time's Up.

All students, attorneys, and industry welcome!

The event is FREE to attend.

 

"The Deepfake Phenomenon"  - Presentation by Danielle Van Lier

Tuesday, June 16, 2020

6:00 - 8:00 p.m.

Join law students and lawyers at a Zoom webinar presentation about "DEEPFAKES"—the phenomenon of using artificial intelligence to manipulate videos to distort reality yet appear real. "Fake news" and "Deepfakes" falsify information presented to public, often risking serious harm in society and eroding confidence in public media.

Professor Danielle Van Lier will give an overview of what Deepfakes are, how they work and the various legal ways to combat them under existing invasion of privacy, defamation, or right of publicity laws and state civil codes.

 

 

 

Thursday, February 27, 2020
A Conversation With Sandra Williams 
Discussion led by Professor Isabelle Gunning
Time: 7:30 p.m. 
Location: Bullocks Wilshire Building  2nd Floor

Pre-retirement, Sandra Williams was the Senior Vice President and Deputy General Counsel, West Coast, at CBS Television. She oversaw CBS Network West Coast legal group and the CBS Television Studios Legal Department. Sandy played critical legal roles in iconic shows like The Big Bang Theory, Survivor, The Late Show with Stephen Colbert, Star Trek: Discovery, The Good Fight, and The Twilight Zone.

Sandy started as a federal appellate attorney for the National Labor Relations Board and currently belongs to the Black Women Lawyers Association of Los Angeles Foundation Board of Directors and the Agape International Spiritual Center.

Sandy received her Juris Doctor degree from the University of Michigan Law School and her Bachelor of Arts degree from Smith College. For more information, contact Southwestern's Biederman Institute at (213) 738-6602. There is no cost to attend, but reservations are required.

RSVP at SWLaw.edu/ConvoSW

 

 

Tuesday, February 11, 2020
A Conversation With Dina LaPolt
Discussion led by Professor Orly Ravid
Time: 7:30 p.m. - followed by a wine reception
Location: Bullocks Wilshire Building  2nd Floor

Dina LaPolt, Esq. is the owner of LaPolt Law, P.C., a boutique transactional law firm specializing in intellectual property and entertainment law. LaPolt Law is the only music law firm of its stature founded and run by a sole female practitioner. Dina was intimately involved in legislative advocacy, cofounding the Songwriters of North America (SONA) and helping to spearhead the Music Modernization Act, a copyright bill signed into law on October 11, 2018. Notably, Dina earned recognition as the Recording Academy's 2019 Entertainment Law Initiative's Service Award recipient. Dina has also been honored with numerous industry accolades, including Billboard's Power 100, Women in Music, and Top Music Lawyers, to name a few.

More info on Dina: https://www.lapoltlaw.com/biography

 

Monday, January 6, 2020
A Conversation With Andrew Jay Schwartzman 
Interviewed by Professor Michael Epstein
Time: 7:30 p.m. - followed by a wine reception
Location: Bullocks Wilshire Building  2nd Floor
                     

"Streaming Killed the Broadcast Star: Television After Netflix, 5G Networks, and Net Neutrality."

Join us for a frank reassessment of television in the age of on-demand video streaming, fast 5G mobile networks, and post-Net Neutrality broadband service.  

For almost 100 years, the government has regulated broadcasting as a scarce, public resource.   But is there a future for broadcast television or, for that matter, radio?   

Andy Schwartzman has been on the front lines of the battle for the public interest soul of broadcasting, at the U.S. Supreme Court and elsewhere, for nearly 50 years.  

Expanded Biography: Andrew Jay Schwartzman is an attorney and consultant who specializes in media and telecommunications policy.  He is Senior Counselor to the Benton Foundation and also maintains a private practice. Schwartzman joined the Communications and Technology Law Clinic at Georgetown's Institute for Public Representation on January 2014. From 1978 through 2012, Schwartzman headed Media Access Project (MAP). MAP was a non-profit public interest telecommunication law firm that represented the public in promoting the First Amendment rights to speak and to hear. It sought to promote the creation of a well-informed electorate by insuring vigorous debate in a free marketplace of ideas. It was the chief legal strategist in efforts to oppose major media mergers and preserve policies promoting media diversity.

Since 2003, Schwartzman has also taught at the Johns Hopkins University School of Arts and Sciences Department of Advanced Academic Programs. He was the Law and Regulation Contributor to Les Brown's Encyclopedia of Television and is the author of the telecommunications chapter in the Encyclopedia of the Consumer Movement. Schwartzman is a graduate of the University of Pennsylvania Law School.

 

 

Thursday, October 17, 2019
Conversation with Women in Sports Law
Time: 7:30 p.m.
Location: BW 2nd Floor

The Biederman Institute is proud to present an exciting panel of women lawyers in sports law featuring:

Maidie Oliveau • Counsel, Arent Fox
Catherine Haight • Founder/Managing Partner Haight Law Group
Alanna Frisby Hernandez • SVP Legal, Team Sports Wasserman Media Group
Krista Hiner • Senior Counsel, ESG Law (Electronic Sports and Gaming Law)

Los Angeles has long been an iconic hub for sports and only continues to grow. With that growth requires the advisement of lawyers versed in sports law, and the opportunities to participate in the L.A. sports law movement. Learn about sports law from some of the key attorneys helping shape the sports landscape here in Los Angeles. Topics include immigration, eSports, legal issues surrounding the Olympic Movement, and agency representation.

Discussion led by Lindsay Brandon and Lauren Brock ('18), Law Offices of Howard L. Jacobs

 


Conversation with Jere R. Hausfater
Time: September 10, 2019 at 7:30 p.m.
Location: BW 2nd Floor

An entertainment attorney, executive, and executive producer, Hausfater has decades of experience working for studios and in the independent space combining business and creative for film, television, music, and digital media in finance, production, acquisitions, sales, and worldwide distribution. Hausfater worked at United Artists/Blue Note Records, ABC Records, Universal Music, Disney, and Miramax, and has consulted for companies such as Marvel Films, Netflix, Film Finances, among others. He currently works with the prolific producer, Cassian Elwes, among others.

Hausfater has been involved in various capacities with such movies as Chef, Sin City 2, Face-Off, Pulp Fiction, Runaway Bride, and Dances With Wolves, among many other pictures. Hausfater is executive producing Best Sellers starring Michael Caine which is scheduled to start principal photography this year. He is also a part-time professor for Boston University in LA teaching Entertainment Finance to undergraduate business students. Hausfater is a graduate of Southwestern Law School and mentored by Don Biederman at ABC Records.

 

 

Wednesday, April 24, 2019
Conversation with Karin Pagnanelli
Time: 7:30 p.m.
Location: BW 2nd Floor

Karin Pagnanelli is a co-chair of Mitchell Silberberg & Knupp's Entertainment & IP Litigation Practice Group and is a member of the firm's Governing Board. As one of the country's top IP lawyers, she successfully defends clients against copyright, patent, and trademark infringement allegations, as well as affirmatively protecting her clients' intellectual property rights, either through litigation or a structured anti-piracy program focused on results with low overhead and fees. She regularly practices in federal court and the TTAB, in addition to counseling clients on how to avoid litigation.

 

 

Monday, February 11, 2019
Conversation with Effie Brown
Time: 7:30 p.m.
Location: BW 2nd Floor
**No MCLE will be offered for this event

Effie T. Brown is an award-winning film, television, and digital producer, known for her highly acclaimed, multi-platform repertoire (Real Women Have Curves, Dear White People, WIGS, Everyday People, Star, Zombies, Stranger Inside, In the Cut, to name a few) as well as championing inclusion and diversity in Hollywood, both behind and in front of the camera. Ms. Brown has produced several Sundance films and films/series for studios and networks such as Fox, HBO, and the Disney Channel.

The magnetic, brilliant, and hilarious Effie Brown will walk us through the ins and outs of being an independent film and series producer with a commitment to diversity and inclusion and some key industry and legal lessons along the way.

Brown's long and illustrious career began as a Film Independent fellow in the prestigious "Project Involve" program. During her fellowship, she gained invaluable insight into the film industry. Her incredible work ethic and creative freedom allowed her to advance quickly through ranks becoming Director of Development for Tim Burton Productions in 1995. Decades later, Brown now serves as a Film Independent Board member and mentors the new generation of fellows. Her dream is to change the world through film and TV – celebrating our differences while bringing us all closer together.

 

 

Wednesday, January 30, 2019
Conversation with Jeff Biederman
Time: 7:30 p.m.
Location: BW 2nd Floor

Named one of the Top Music Lawyers by Billboard Magazine, Jeff Biederman explains the latest trends in music licensing, catalog sales, and related legal issues.  We will also take a moment to honor Donald E. Biederman's legacy as founding director of Southwestern's Entertainment and Media Law Institute and Vice President and General Counsel of Warner/Chappell Music, the world's largest music publishing company.

Jeff Biederman's practice focuses primarily on the representation of artists, entrepreneurs, and entities in the areas of music, film, television, fashion and branding, advertising, and digital media. Clients include major writers, producers, actors, recording artists, athletes, record labels, publishing companies, designers, apparel and accessory companies, studios, and advertising agencies throughout the U.S. and internationally.

Jeff is a regular lecturer on various entertainment, branding, and media law topics and regularly teaches a class in International Entertainment Law in London. He is co-author of the casebook Law and Business of the Entertainment Industries, Fifth Edition, 2007; Praeger Publishers.