John Tehranian
Paul W. Wildman Chair / Professor of Law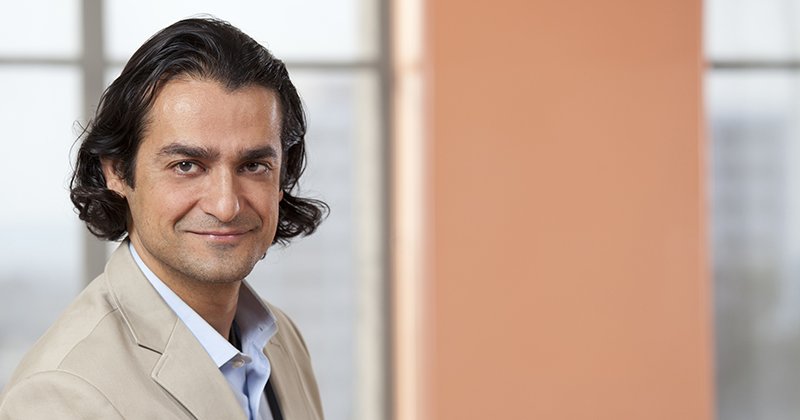 A.B., magna cum laude, Government, Harvard University, 1995
J.D., Yale University, Phi Beta Kappa, 2000
Member, California State Bar
Email
JTehranian (at) swlaw.edu
John Tehranian was appointed to Southwestern's faculty in 2011 and brings a tremendous background as a scholar and practitioner in the areas of entertainment law, intellectual property and civil rights.
Professor Tehranian was most recently a tenured Professor of Law and Director of the Entertainment Law Center at Chapman University School of Law. He was previously a tenured Professor of Law at the University of Utah, S.J. Quinney College of Law, and has served as a Visiting Professor of Law at Loyola Law School. Among other subjects, he has taught Constitutional Law, Cyberlaw, Entertainment Law, Intellectual Property, and Law and Literature. He is also an experienced entertainment and intellectual property litigator, having represented prominent Hollywood, publishing, new media and technology clients in high-profile litigation at O'Melveny & Myers LLP and One LLP.
"For all students, I urge them to follow their passion. Although it might be a bit cliche, you'll not only have a happier professional life, you'll generally do better, too."
Professor Tehranian's scholarship focuses on the interface between law and culture, with an emphasis on issues of technology, entertainment and race. In particular, his work explores the impact of the emerging intellectual property and cyberlaw regimes on technological innovation and artistic creation; the growing tension between ownership of knowledge and expressive rights; the link between cultural formation and intellectual property law; and the relationship between legal systems and racial identity. In his new book, Infringement Nation: Copyright 2.0 and You (Oxford University Press, 2011), he presents an examination of copyright pervasiveness and reform in the digital age. His book, Whitewashed: America's Invisible Middle-Eastern Minority (New York University Press, 2009), provides an analysis of the social and legal construction of race and the malleable concept of whiteness through history. Professor Tehranian's articles have appeared in such publications as the Yale Law Journal, UC Davis Law Review,Berkeley Technology Law Journal, Connecticut Law Review, University of Colorado Law Review, Journal of Intellectual Property Law, BYU Law Review, Indiana Law Journal, Utah Law Review, University of Cincinnati Law Review, and University of Hawaii Law Review.
A frequent commentator on legal issues for the broadcast and print media, Professor Tehranian has appeared on ABC's Nightline, among other programs, and has been quoted in such publications as The New York Times, Harper's Magazine, Financial Times, Los Angeles Times, Hollywood Reporter and Christian Science Monitor. He has also served as an expert witness in numerous intellectual property and civil rights infringement suits, and as a speaker at more than 75 conferences and colloquia around the country.
Active in a variety of pro bono legal work, Professor Tehranian has focused on cases involving immigrants, civil rights plaintiffs, and indigent criminal defendants. He has successfully handled numerous appeals in the federal circuit courts on behalf of political asylum seekers from such countries as Colombia, Romania, and Iraq. He has litigated constitutional cases related to free speech, religious establishment, free assembly, due process, race discrimination, gender discrimination, and privacy rights. Professor Tehranian has also served as a court-appointed public defender in numerous criminal appeals. In recognition of his pro bono work, he received the Wiley W. Manuel Award for Pro Bono Legal Services from the California State Bar Board of Governors in 2007.
While an undergraduate student at Harvard, Professor Tehranian received the Palfrey Exhibition Prize as the most distinguished scholar in the senior class and the John Harvard Scholarship and Detur Prize for academic performance of the highest distinction. At Yale, he was editor of the Yale Law Journal and the Yale Journal of Law and Humanities, and senior editor of the Yale Law & Policy Review, and was also a Teaching Fellow in the departments of Economics, Political Science and Women's Studies.
Video - Dangerous Undertakings: Sacred Texts and Copyright's Myth of Aesthetic Neutrality