Harriet M. Rolnick
Associate Dean of SCALE | Associate Professor of Law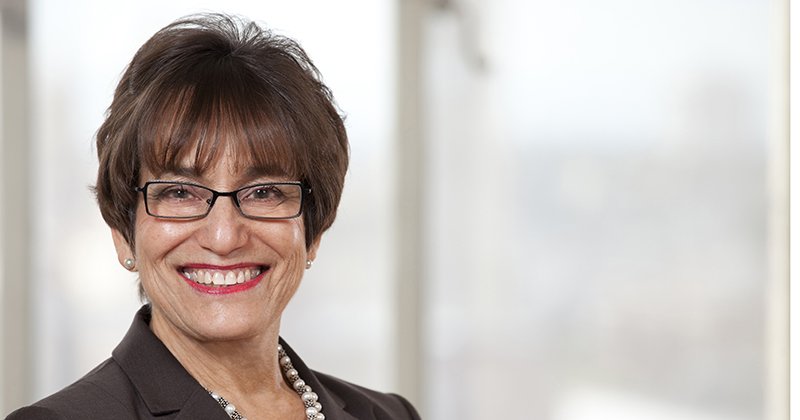 B.A., cum laude, Psychology, 1972, University of Miami
J.D., magna cum laude, 1979, Southwestern Law School
Member, California State Bar
A former federal prosecutor and civil litigator, Harriet Rolnick has devoted her career to the pursuit of truth. With that passion for justice, she inspires students to probe the depths of the law and the legal process.
Always "extremely interested in understanding people and what motivates and inspires them," Dean Rolnick spent four years as a psychiatric social worker in Miami, working for the State Welfare Department, and in hospitals and clinics. She then decided to parlay her counseling and administrative skills into a different profession and enrolled in law school. Her first job after graduating was as a litigation associate in the Los Angeles and San Francisco offices of Adams, Duque & Hazeltine.
Five years later, Dean Rolnick joined the U.S. Attorney's Office for the Central District of California as an Assistant U.S. Attorney. For the next 14 years, her responsibilities included directing grand jury investigations, overseeing federal enforcement agents in the investigation of criminal cases, negotiating plea agreements, conducting trials before the U.S. District Court and writing and arguing ninth circuit appeals. Her cases involved a wide array of criminal matters ranging from illegal drug sales, counterfeit currency and child pornography to complex security fraud, pension and bank fraud. "This was a particularly satisfying job," she said, "as I was involved in the handling of complex criminal matters from their inception until the end of the appellate process and in the process was able to work with an extraordinary group of fellow prosecutors, judges and court personnel."
Dean Rolnick began teaching as an adjunct professor at Southwestern in 1999 and soon joined the school's full-time faculty. In June 2006, she became the Director of SCALE®, Southwestern's two-year accelerated program, and she was named Associate Dean for the program in 2014. Along with her teaching responsibilities, Dean Rolnick is very involved in the admissions, counseling and curriculum development for the SCALE program. In this position, she points out, "I have had the unique opportunity to utilize my counseling background, derive great pleasure in creative brainstorming, and can draw on my 20-year career as a lawyer practicing in both the civil and criminal fields."
"The past several years have been very exciting — the SCALE program has grown significantly after undergoing numerous curricular changes resulting in greater opportunities and flexibility for the students."
Dean Rolnick's commitment to Southwestern and SCALE continues. She is beginning her 18th year directing SCALE and her 25th year at Southwestern.