Mehrnaz Hadian
Part-Time Evening Program
Keck Bioscience Industry Law and Practice Certificate program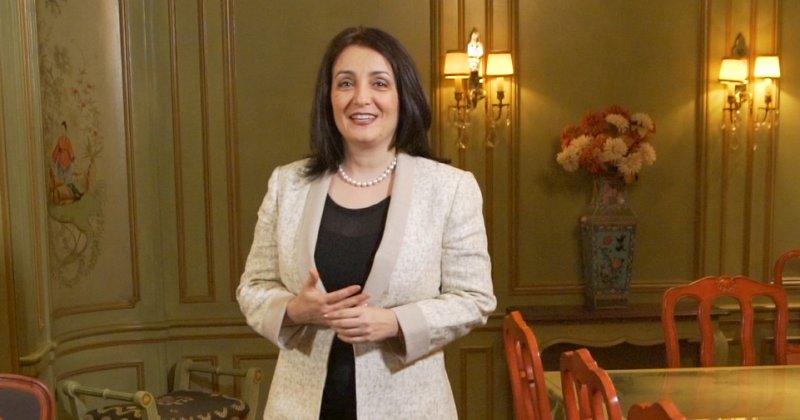 Dr. Mehrnaz Hadian, a critical care physician and fourth-year evening student at Southwestern, is the first to complete the Keck Bioscience Industry Law and Practice Certificate program, which provides Southwestern students and Keck Graduate Institute students who pursue the certificate with a unique understanding of the interplay between law and the fast-growing bioscience industry.

At Southwestern, Dr. Hadian completed Health Care Regulations, where she earned the Exceptional Achievement Award, and Legislation, where she received the Witkin Award. She also took the course in Strategic Alliances and was the recipient of the Larraine Segil Scholarship in Strategic Alliances.

Adjunct Professor Larraine Segil '79, who teaches Strategic Alliances and enjoys a continuing relationship as a mentor with the Segil Scholars, was not surprised that Dr. Hadian was the inaugural certificate recipient. "Mehrnaz is someone who will not take 'no' when she wants to make something happen," Professor Segil said. "Her focus and determination has enabled her to overcome many difficulties and forge a path that is uniquely her own. I recognized in her that she fulfilled the criterion I set out for my scholars as being a 'woman who walked the road less travelled,' and I have no doubt that she will be one of the women who lead the next generations."

At the Keck Graduate Institute, Dr. Hadian took several classes, including FDA and Medical Device Regulations, which were taught by Professor Susan Bain. "Mehrnaz took courses at KGI to enrich her background in medicine and broaden her interest in the law," Professor Bain said. "She was able to blend her medical practice and legal studies with pharmaceutical regulations and medical device development.  With her clinical and medical background, she contributed a different perspective to our students, bringing real-world experiences to team projects and class discussions. Her quick grasp of pharmaceutical regulations was complemented by her coursework at Southwestern.  Our courses at KGI were greatly enriched by Mehrnaz's presence in class."

For Dr. Hadian, advanced planning was key to being able to attend law school and complete the Keck program while still working full-time. She took one class per semester at Keck during her second year at Southwestern and two classes during the first semester of her third year in law school to complete the credits required at Keck to earn the certificate. She arranged her schedule at Southwestern so she could drive to Claremont for her classes there. She encourages others who are considering the certificate program to plan as soon as possible to fit in the health law and regulatory, IP and skills based courses they will need. 
"My work as a physician is exclusively ICU practice, which gives me some flexibility to work more at night and weekends to clear my days for classes," Dr. Hadian said. "It wasn't always easy, but if you plan in advance, you can make it work."
The increased effort required to complete the certificate program during law school was well worth it. "If you are considering working in the area related to healthcare law -- whether pharmaceutical, patent, regulatory, or policy -- having a grasp on how the science part of the bioscience industry works (besides the legal aspects) is very helpful," she explained. "There are many courses at Keck that one can choose from based on one's interests and future career goals, ranging from biostatistics and molecular biotechnology to finances and health economics."

For those who are interested in health care policy and patient advocacy, getting to know all the details of how the healthcare and bioscience industry works is very important. Keck's curriculum allows participating students to take courses pertinent to healthcare law and regulations that are not often offered at law schools, but are equally important in having a successful legal career in healthcare law. 

"In the current highly specialized world of legal practices, one has to carve out an area of practice that is unique to one's interests and passion," Dr. Hadian said. "My goal is to combine my medical expertise in critical care medicine with my legal education to improve delivery of the ICU standard of care as well as ICU education and training nationally and internationally. Having a knowledge and understanding of how the system works from the business and regulatory points of view can help me figure out how to advocate for the right kinds of policies that can be implemented and sustainable. My goal is to find a balance between my passions as a clinician, an educator, and a medical and legal consultant in the health care system to help government, academic institutions and the bioscience industry find ways to cooperate and coordinate care."

More info on the Keck Bioscience Industry Law and Practice certificate program is available here.