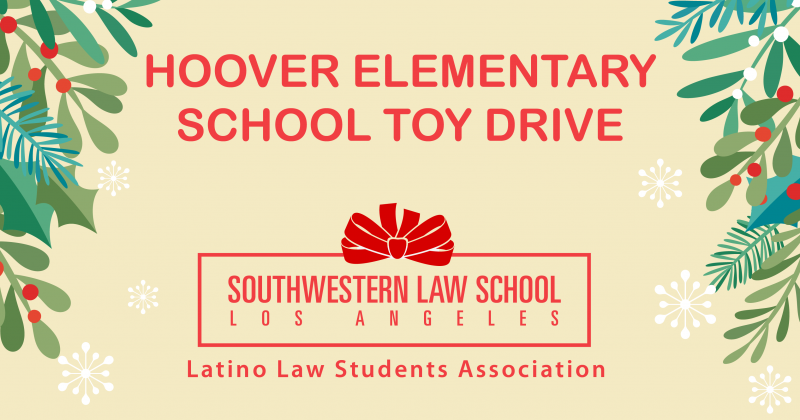 October 11, 2022
LLSA Kicks Off the 2022 Hoover Toy Drive
Southwestern's Latino Law Students Association is thrilled to announce the launch of its 2022 Hoover Elementary School Toy Drive!
For the past 21 years,  LLSA has hosted the Hoover Toy Drive to provide gifts to all students at Hoover Elementary. This toy drive is a highly anticipated and meaningful event for LLSA, our Southwestern community, and the Hoover Elementary School students. For many of these children, the gifts that we provide will be the only gifts that they receive during the holiday season. 
We need YOUR support to reach our goal of giving all 578 students at Hoover Elementary a gift! Participate in the Hoover Toy Drive by either making a purchase yourself or by helping spread the word to your friends, family, co-workers, etc.
You can donate toys online by clicking on our Amazon Wishlist button below and making your purchase directly on the site:
Thank you for your continued support in making this holiday season so special for the 578 children at Hoover Elementary!
Latest from the SW LAW BLOG