Michael B. Dorff
Michael & Jessica Downer Endowed Chair | Professor of Law | Director of Technology Law & Entrepreneurship Concentration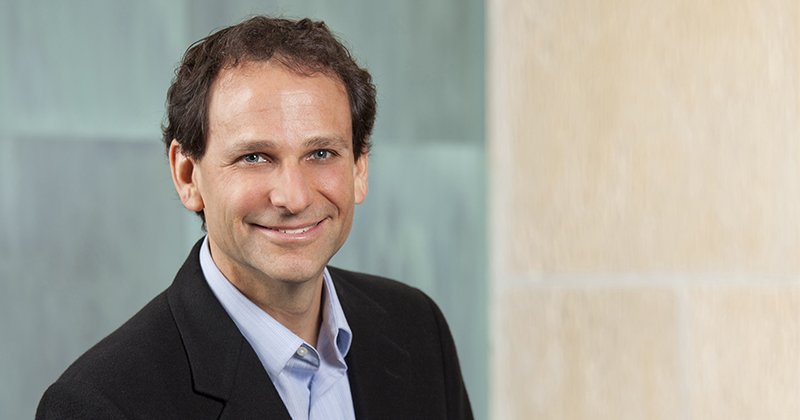 A.B., cum laude, General Studies, Harvard College, 1992
J.D., magna cum laude, Harvard University, 1996

Member, California, New York, and Texas State Bars
A keen and impartial observer of corporate law, Michael Dorff offers students an enthusiastic initiation into the complex subject while encouraging them to scrutinize the system.
After graduating from law school, Professor Dorff served as a law clerk for Judge Levin H. Campbell of the U.S. Court of Appeals for the First Circuit. In 1997, he began his career in private practice as a litigation associate primarily handling contract disputes, first with the firm of Gibbs & Bruns in Houston, and later at Friedman, Kaplan & Seiler in New York.
While he enjoyed practicing law, Professor Dorff had his sights set on teaching, and in 2000, he joined the full-time faculty at Rutgers University School of Law-Camden where he taught contracts, business organizations and securities regulation.
"As a law professor," he says, "I find the real satisfaction comes when a student's question causes me to see the law in a different way. We shouldn't accept the law unquestioningly, we should look at it critically."
In 2003, Professor Dorff returned to his native Los Angeles upon his appointment to the faculty at Southwestern where his mission is to demystify corporate law and demonstrate how "corporations really tick." One of his favorite teaching tools is the Wall Street Journal from which he selects several ongoing cases or issues for his classes to follow throughout the semester. "It shows students that this is concrete, this is real life," he says. In recognition of his contributions to Southwestern and legal education, Professor Dorff was named as the Irwin R. Buchalter Professor of Law in 2008. He taught Securities Regulation as a visiting professor at the University of California, Los Angeles School of Law in Spring 2008.
Professor Dorff served as Associate Dean for Research at Southwestern for five years, where he oversaw the support and development of faculty scholarly research and publications. He served as chair of the Association of American Law Schools Section on Scholarship in 2010. His own publications have focused on a variety of issues in corporate law including executive compensation, social entrepreneurship, entrepreneurial finance, benefit corporations, corporate governance, decision theory, and the philosophical and moral underpinnings of welfare economics. He has lectured widely on his research at law schools and to corporate directors and officers throughout the country and internationally. His book on executive compensation, Indispensable and Other Myths: Why the CEO Pay Experiment Failed, and How to Fix It was published by the University of California Press in 2014. His writing has appeared or been discussed in publications such as The Atlantic, The Economist, The New Yorker, The Huffington Post, Politico, Slate, The Los Angeles Times, and Fortune.
Selected Achievements
2014, Excellence in Teaching Award Recipient
Video - Indispensable and Other Myths: Why the CEO Pay Experiment Failed, and How to Fix It