Jenny Rodriguez-Fee '08
Clinical Professor of Law | Director, Children's Rights Clinic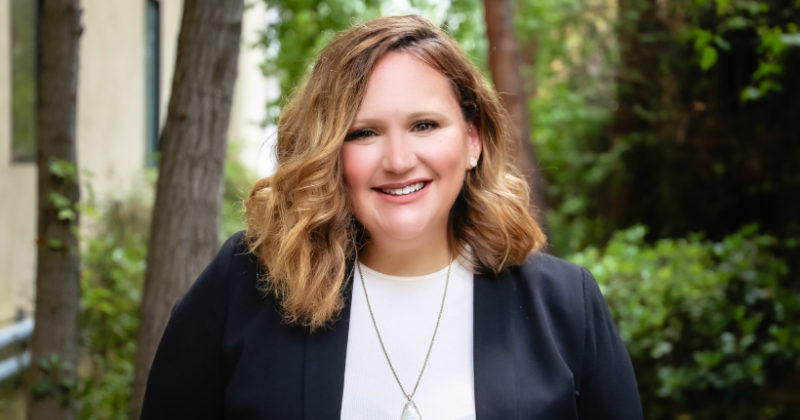 B.A., Political Science, University of California, Los Angeles, 2002
J.D., Southwestern Law School, 2008
Member, California State Bar
As a professor and Director of the Children's Rights Clinic, Jenny Rodriguez-Fee combines her passion for a specialized area of law with her drive and excitement in training Southwestern's future lawyers. In the clinic, Professor Rodriguez-Fee assists in the representation of clients in the areas of special education law, school discipline and disability benefits appeals; trains and supervises law students; and develops innovative course curricula. Professor Rodriguez-Fee also utilizes clinic-based learning strategies in her traditional courses as well. Her Legal Profession course was specifically designed with a problem-based curriculum – challenging students to not just learn the rules that govern lawyers' ethical responsibilities, but also experience those rules coming to life and practicing in class how to respond if those rules are violated.
"It is only through actual practice that students start to clearly understand, not only the language of a rule or regulation, but the limitations of the rule and how to bend and adapt that rule to represent their clients' best interests. Even more exciting for me though, is that when students start to practice, they develop a confidence in their own skill and ability that makes them more open to that transition from law student to lawyer. "
"There is no better moment than watching a law student advocate with confidence on behalf of a client, having enough confidence in her knowledge, skill and preparation to speak with authority and demand action on behalf of someone in need."
A graduate of Southwestern, Professor Rodriguez-Fee participated in the Moot Court Honors Program, both as an oral advocate and on the board, was president of the Women's Law Association, on the board of the Public Interest Law Committee and was part of the inaugural clinic group working under her mentor, Vice Dean Julie Waterstone, in the Children's Rights Clinic. After graduating from law school, she worked for a boutique law firm practicing in the areas of special education law and disability discrimination.
"I owe so much to the Children's Rights Clinic and to this school," Professor Rodriguez-Fee said. "My three years at Southwestern were both challenging and rewarding; the Children's Rights Clinic not only exposed me to a unique area of law, but directly aided in my transition from law student to lawyer. I was humbled and honored to return to Southwestern and assist with the program."