Hila Keren
Associate Dean for Research | Paul E. Treusch Professor of Law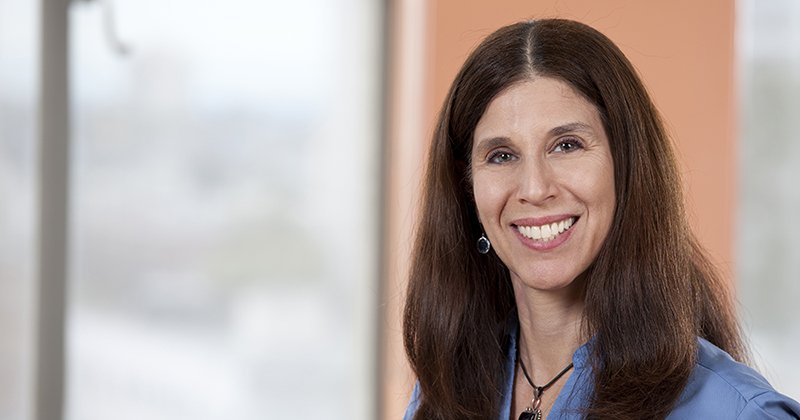 LL.B., magna cum laude, 1992, and Ph.D., 2001, Hebrew University School of Law
Hila Keren brings a unique global perspective on contracts and business law to the classroom, having studied, taught and practiced law in Israel for more than two decades. She served on the Faculty of Law of her alma mater, the Hebrew University in Jerusalem, from 2005 until her appointment to Southwestern in Fall 2010. At Hebrew University, she taught basic and advanced courses in contracts as an Assistant Professor of Law and earned the Outstanding Teaching Award. In 2006, Professor Keren was elected by the Israel Academy of Sciences and Humanities to be a member of its Young Researchers' Forum. Professor Keren was appointed Associate Dean for Research in 2019.
"I am fascinated by relationships between people who seek harmony but struggle to sustain it. Contract law and especially socially oriented contract law offers, I believe, an inspiring framework to think about those issues with my students."
At Southwestern, Dean Keren teaches in the areas of contracts and business law. In addition to earning her LL.B. and Ph.D. degrees in Israel, Dean Keren completed two years of post-doctoral studies at the Center for the Study of Law and Society at the University of California, Berkeley in 2005. During her studies, she was awarded the Birk Foundation Award for Distinguished Research in the Field of Law, the Alice Shalvi Scholarship for Original Feminist Legal Studies, the Rector's Prize for Outstanding Doctoral Students and the Golda Meir Fellowship. She returned to UC Berkeley in 2007-2008 to teach Contracts and Challenges to Legal Rationality as a Visiting Professor.
Dean Keren practiced law in Israel for ten years primarily in the areas of human rights and discrimination. She litigated and won landmark Supreme Court cases including one concerning discriminatory government funding of educational organizations, and another regarding conversions and freedom of religion. Several of those cases are now part of the Hebrew University's constitutional law curriculum.
With a particular interest in the relationship between law and social change, Dean Keren's primary areas of scholarship are contract law, feminist jurisprudence, critical race theory and the emerging field of law and the emotions. Her book, Contract Law from a Feminist Perspective, was published in Hebrew by Sacher Institute for Legislative Research and Comparative Law (2005), and she is the author or co-author of numerous articles, written and published either in Hebrew or English. Her English publications have appeared in the California Law Review, Harvard Law Review, Minnesota Law Review, and Michigan Journal of Race and Law, and the Florida Law Review, among others. Her article published by the American University Journal of Gender, Social Policy and Law won the Polonsky Prize for Creativity and Originality in the Humanistic Disciplines. Her latest project is a book which explores the interrelationship of contract law and emotions.
Selected Achievements
The Birk Foundation Award, Outstanding Young Researcher (2010);
Outstanding Teaching Award (2005-2006);
Polonsky Prize for Creativity and Originality in the Humanistic Disciplines (2006);
The Golda Meir Fellowship, Hebrew University of Jerusalem (2005-2006);
Post-doctoral Scholarship by the Hebrew University of Jerusalem for two years of research fellowship at the Center for the Study of Law and Society, UC Berkeley (2003-2005).