Doreen E. Heyer
Senior Associate Dean for Academic Administration Emerita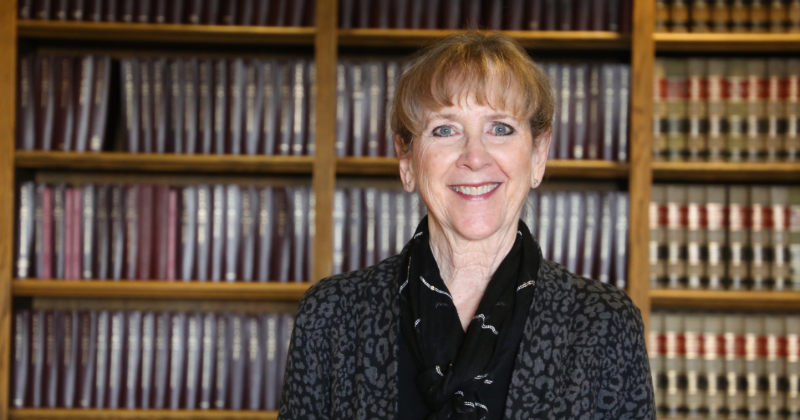 B.S., 1975; M.S., 1978, California State University, Northridge
Dean Doreen Heyer is the first administrator approved to receive emeritus status at Southwestern Law School. On March 13, 2022, the Board of Trustees officially, formally, and gratefully acknowledged Dean Heyer's dedication to Southwestern as an insightful, hard-working, innovative, thoughtful, and committed administrator.
Doreen Heyer retired from Southwestern after more than four decades as one of the school's most dedicated, impactful, and talented administrators. Dean Heyer played a critical role in Southwestern's growth and academic program excellence. 
Service Timeline:
1980 — SCALE Secretary
1982 — Administrative Assistant
1986 — Academic Affairs Administrator
1988 — Assistant Dean of Academic Support
2008 — Associate Dean for Academic Administration
2011-2022 — Senior Associate Dean for Academic Administration
Dean Heyer served with five Southwestern Law School Deans, seven SCALE Directors, six Research Deans, and five Vice Deans. Her specific experience includes integral involvement with Southwestern's cutting-edge accelerative two-year J.D. program (SCALE); Externship Program; Honors Programs; Registrar's Office, Faculty Support Services, Course Scheduling, and overall Academic Program.
Additionally, Dean Heyer served on and coordinated the activities of countless faculty committees including those handling faculty recruitment, curriculum, faculty development, sabbaticals, and tenure. She served on two Dean Search Committees and supported the work of a third; each time working tirelessly (days, nights, and weekends) facilitating the search process, continuity, and helping Dean Darby Dickerson transition into her new position as Southwestern's 12th President and Dean.
Highlights of her accomplishments include:
Coordinating six ABA/AALS sabbatical site re-inspections;
Coordinating all aspects of full-time and adjunct faculty for more than 30 years
Coordinating more than 25 faculty retreats;
One of only two administrators to receive an honorary Doctor of Laws degree from Southwestern's Board of Trustees;
Earning the respect and admiration from Southwestern's entire community for her tireless commitment to the school and its students, faculty, and staff
Dean Heyer's ability to manage numerous challenging responsibilities with great compassion, warmth, and humor will be missed by the community. She has set a high standard and is a shining example for all and leaves a huge legacy that includes thousands of alumni, faculty, staff, and students.