Michael Morse '13
Adjunct Professor of Law / U.S. Attorney's Office - Assistant United States Attorney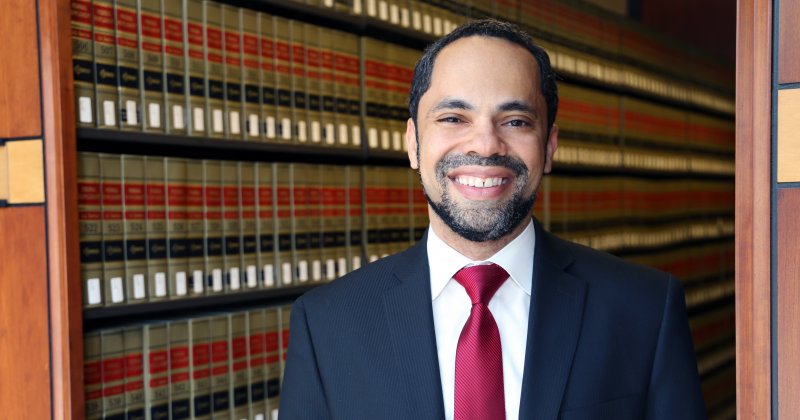 B.A., English, 2009, California State University, Los Angeles; J.D., 2013, Southwestern Law School; Member, California State Bar
Joined Southwestern: 2017
Career Highlights
Upon receiving his J.D from Southwestern, Professor Morse has served as an assistant coach for the Trial Advocacy Honors Program ("TAHP). His training abilities have resulted in a number of mock trial national championships for Southwestern. Additionally, Professor Morse is primarily responsible for coordinating and facilitating the academic component of criminal law related student externships for the Externship Office.
"I try to encourage students to look beyond how the law works, and focus on why the law works the way it does.  I believe by understanding the reasons and rationales behind the law, students are best equipped to apply it, and even change it where and when necessary. "
Prior to joining the faculty, while a student at Southwestern, he served as a teaching assistant in Constitutional Criminal Procedure, as well as Evidence.  He was also a research assistant for Professor Catherine Carpenter where he focused on the constitutionality of sex offender registration laws throughout the United States. Additionally, Professor Morse clerked for the ACLU, the Los Angeles County Public Defender's Office, and The Los Angeles County District Attorney's Office.
After law school, Professor Morse worked as a Deputy District Attorney for Los Angeles County where he prosecuted juvenile and adult felony cases involving a wide variety of issues ranging from low-level drug sales to special circumstances murder. 
Currently, Professor Morse is an Assistant United States Attorney for the Central District of California, where he prosecutes federal violations of criminal law.
Professor Morse brings varied perspectives to students as they navigate the world of criminal law and the various important roles each side plays.
Selected Achievements
While a student, Michael Morse cultivated the idea and assisted his Constitutional Criminal Procedure professor's "Jay-Z's 99 Problems, Verse 2: A Close Reading with Fourth Amendment Guidance for Cops and Perps." The 'viral' article garnered much media coverage both on television and on the internet.