Linda Dakin-Grimm
Adjunct Associate Professor of Law / Sr. Consulting Partner, Milbank, LLP, Los Angeles and New York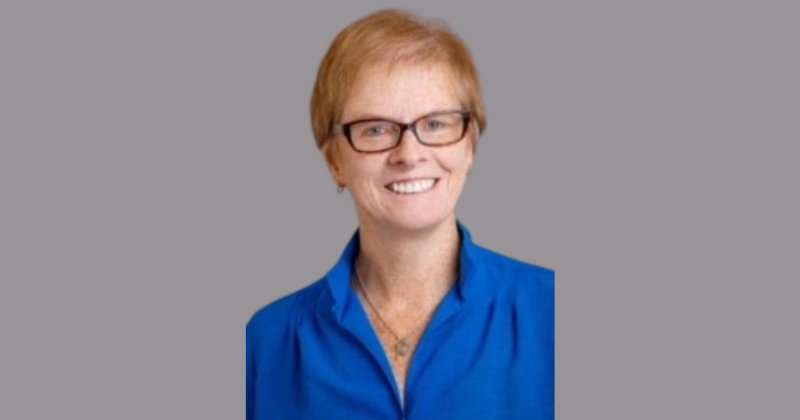 B.A., Political Science, secondary emphasis in Japanese Language and Literature, Yale University;
J.D., Harvard Law School;
M.A., Theology, Alpha Sigma Nu member, Loyola Marymount University;
Fellow, Harvard University Advanced Leadership Initiative 2020;
Senior Fellow, Harvard Advanced Leadership Initiative 2021
Member, California, New York, and Washington D.C. State Bars
Joined Southwestern: 2022
Professor Dakin-Grimm is admitted to practice law in California, New York and Washington D.C. As lead counsel, she handled numerous jury and bench trials, arbitration proceedings and appeals in courts across the United States. Among Professor Dakin-Grimm's many trial successes are: a jury trial in Los Angeles Superior Court on behalf of BMI, the performing rights organization, concerning songwriter royalties earned by Sly Stone of Sly & the Family Stone, a hotly contested "cram-up" trial in the U.S. Bankruptcy Court in the Southern District of New York, in which she defeated both the Debtor and Creditors' Committee's efforts to reinstate the secured debt of Young Broadcasting Company, a five-week jury trial in the Central District of California concerning fraud and the breach of a stock purchase agreement, and a two month trial in the U.S. Bankruptcy Court in Delaware on behalf of a consortium of banks which disputed the enterprise value of a Debtor. Professor Dakin-Grimm represented eight U.S. insurers and their European parents in a well-publicized dispute with the California Department of Insurance over the its purported regulation of European life insurers. The U.S. Supreme Court ruled in favor of Professor Dakin-Grimm's clients.
Having worked pro bono in the immigration area for many years, in 2016, Professor Dakin-Grimm concentrated her practice exclusively on pro bono immigration matters. Since then, she has taken on more than seventy five unaccompanied minor children and separated families in immigration proceedings. In addition to the legal work, Professor Dakin-Grimm organized a group of interpreters/mentors to assist the children and works to identify resources (scholarships, school supplies, counseling, language learning tools) to help the children thrive. 
During the Trump era, Professor Dakin-Grimm was lead counsel in several federal court challenges to unlawful immigration policies pursued by the Trump Administration. Working with the ACLU in the "Professor L" case concerning the Trump "zero tolerance" family separation policy, she obtained a highly unusual order in favor of her client, a separated, incarcerated and deported father, requiring ICE to facilitate his return to the U.S. with eight other parents. In January 2020, Professor Dakin-Grimm accompanied the nine parents back to the U.S. from Guatemala. In May, 2020, in partnership with Southwestern Law School Immigration Clinic, she obtained a preliminary injunction against the Department of Homeland Security and U.S. Citizenship and Immigration Service, preventing them from withholding Special Immigrant Juvenile Status from children in California foster care on the (unlawful) grounds that they had passed their 18th birthday. The government has withdrawn that unlawful policy and has agreed to pay the legal fees incurred in prosecuting the case. In September 2020, working with Public Counsel, Professor Dakin-Grimm obtained a temporary restraining order, preliminary injunction and ultimately, habeas order From the U.S. District Court in the Eastern District of Michigan against ICE which had already once unlawfully deported a minor and been held in contempt. The new orders prevented ICE from deporting him again and ultimately required ICE to release the young man from county jail. Professor Dakin-Grimm represented Asian Americans Advancing Justice in a Freedom of Information Act challenge in the District of Columbia concerning the (now rescinded) Trump Administration's 2018 "notice to appear" policy. Working with NY Legal Aid, Public Counsel and CLINIC, she prepared a challenge to immigration policies the Trump administration had announced it would implement before January 20, 2021. Working with The Young Center for Immigrant Children's Rights, Professor Dakin-Grimm filed an amicus brief in the U.S. Supreme Court in the case challenging the Trump Administration's MPP "remain in Mexico" policy. In 2021, Professor Dakin-Grimm represented a deported, honorably discharged U.S. Marine in an action in the U.S. District Court for the Central District of California. The retired Marine had been prevented for two years from naturalizing by USCIS and ICE's refusal to schedule a naturalization interview. Following the commencement of the law suit, the veteran was allowed to enter the country for his interview and was sworn in as a U.S. citizen.
Professor Dakin-Grimm is a member of the Advisory Board of the Harvard Kennedy School Carr Center for Human Rights Policy, the L.A. Advisory Board of Kids in Need of Defense (KIND), and the Southern California Roman Catholic Task Force on Immigration (a joint effort of the Roman Catholic Archdiocese of L.A., and the Dioceses of San Bernardino, Orange and San Diego). She is a Trustee of the Graduate Theological Union in Berkeley, California, a union of schools and programs across religions and denominations that is the most comprehensive center for the graduate study of religion in North America. 
Recognition & Accomplishments
Professor Dakin-Grimm's first book, Dignity and Justice: Welcoming the Stranger at our Border, published by Orbis Books in September, 2020, is widely available. It received a "starred" review by Kirkus Reviews, awarded to "books of exceptional merit." She speaks widely on immigration matters and on the intersection between faith and immigration law. She has been quoted on immigration-related questions in the New York Times, Buzzfeed News, La Opinion, CBS News, Law360, America Magazine, Angelus News and many other publications.