Leigh H. Taylor Law Library
Find Books, Journals, Articles and More
Search Southwestern's Find It Catalog catalog: 
Use this catalog to find both physical and online materials in the Library Collection.
Limit by date range, source type (i.e. format),  database, and more. 
Some databases such as LexisNexis, Westlaw and Bloomberg Law must be searched separately.
Login with your full name and barcode number for off-campus access to resources. 
Search Other Catalogs

Use for specialized searches such as call number or ISN.
Use to search course reserves.
Search results will include microforms.
Use to quickly determine receipt of subscription items.
Database includes print collection and document-level information for some electronic collections.

Use to search libraries worldwide, with Southwestern holdings listed first
Does not include all Southwestern holdings
Electronic Resources
Services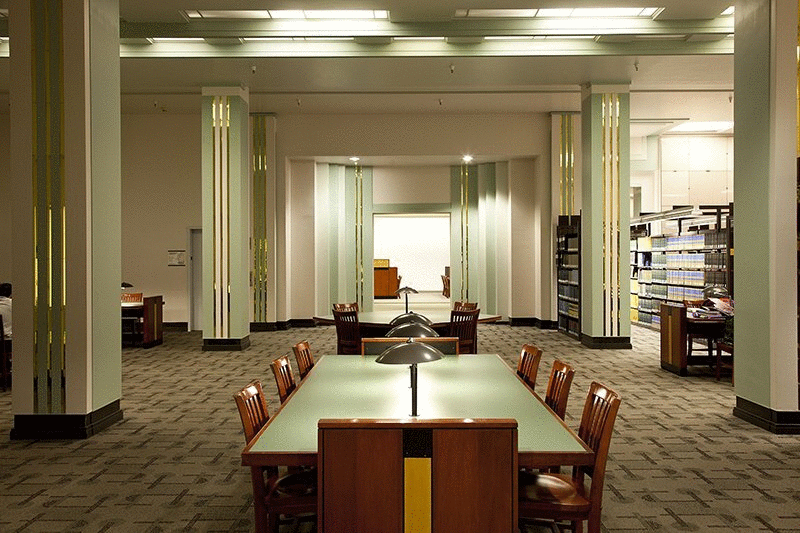 Located in the Bullocks Wilshire Building, one of the most admired and significant Art Deco structures in the world, the library was named in honor of Dean Emeritus Leigh H. Taylor in 2004. Dean Taylor served as dean from 1978 to 2005 and spearheaded Southwestern's purchase, preservation, and renovation of the building.