Melissa Agnetti
Third Year Day Program
Moot Court Honors Program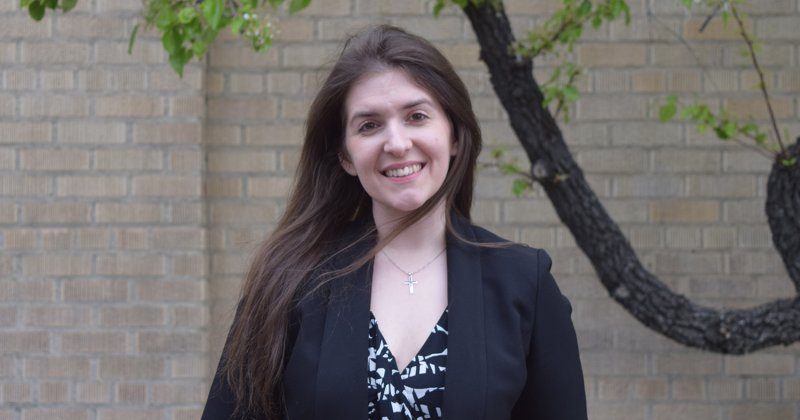 Melissa Agnetti believes in embracing opportunity. Originally from New York, she earned a bachelor's degree from Fordham University, where she majored in History with a minor in Political Science. Early on, Agnetti had an interest in entertainment law. When she found that law schools in her area did not offer the depth and breadth of courses she was looking for, she discovered Southwestern. 

Once she had applied, she appreciated the way the law school reached out to her to make sure she knew about the Biederman Entertainment and Media Law Institute and its vast entertainment courses and networking possibilities. That made her decision to move across the country to a city she had never been to easy. She set foot in Los Angeles for the first time just a few days before she started law school in August of 2013. 
"I appreciate Southwestern's style," Agnetti said. "They listen to students and care for them, and it's been nothing but a pleasure to be here."
From the beginning, Agnetti immersed herself in the culture of Southwestern. During the summer after her 1L year, she was a research assistant for Professor James Fischer. She enjoyed her classes, especially Copyright with Professor Robert Lind, Torts with Professor Alan Calnan, and Mass Media with Professor Michael Epstein. Working for Professor Epstein as a research assistant after her 2L year is what led to her involvement with Southwestern's Amicus Project. During the Fall 2015 semester, under Professor Rachel VanLandingham's supervision, Agnetti prepared an amicus brief for the U.S. Supreme Court to consider.

In fact, Agnetti's list of accomplishments and activities would impress even the most dedicated law students. She is a member of the Moot Court Honors Program, where she has competed in regional and national competitions. She is also on the board of Law Review and an article she wrote about copyright and the First Amendment, with a focus on fan-made works, will be published in the forthcoming issue. Agnetti also participated in Southwestern's Entertainment and Legal Arts Clinic, where she was able to research legal matters on behalf of independent film production clients.

Since her second year, Agnetti has served as a Dean's Fellow and has really enjoyed working with Professors Natalie Rodriguez and John Heilman.  She tells her mentees that, "Three or four years go by so fast. Don't get so bogged down in everything. Put yourself out there, get involved, but make sure you manage your time and you understand what's expected of you, especially if you're a 1L because it's a lot of information at once." 

During her time in law school, Agnetti's passion for entertainment law has grown, and she hopes to eventually work as in-house counsel for one of the studios. But she stresses that she is open to exploring any good prospect within the legal profession. In fact, she is currently working in an externship with the City Attorney's Office in Torrance five days a week. There, she mostly focuses on civil work, preparing and drafting motions for all stages of civil and criminal proceedings.

"I really appreciate the chance to work in an externship so I can find out more about other areas of the law," Agnetti said. "Southwestern has so many opportunities out there, and this school has supplied me with so many wonderful options to explore."