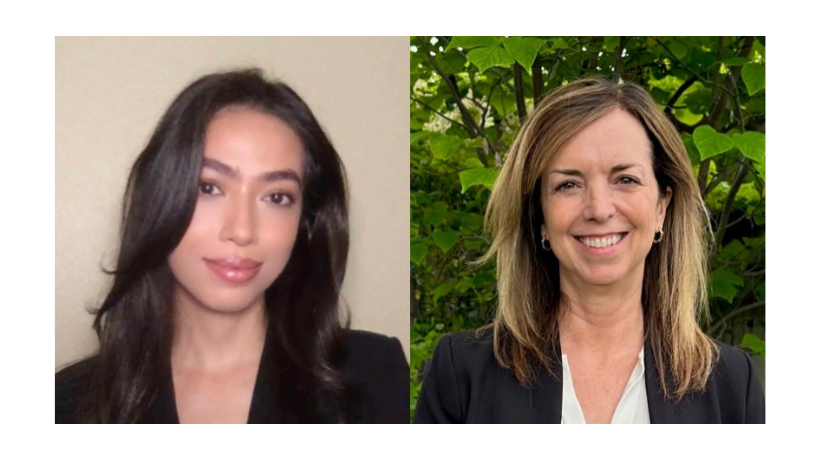 October 26, 2023
Q&A with SCALE Professors Jodi Jewell and Sarah Schimmel
We are so excited to feature our new SCALE faculty as part of our #SCALESunday series! This week, learn more about Professor Sarah Schimmel and Professor Jodi Jewell before they began teaching at Southwestern, what they look forward to, and what advice they have to share with our SCALE students.
Tell us more about your background before teaching at Southwestern.
JJ: I graduated from Brigham Young University. I have presented at conferences on legal writing and skills acquisition. I have also written several law review articles on the topic of education rights.
SS: Before teaching at Southwestern, and even before pursuing a legal education, I worked in various industries, including fashion, PR, entertainment, and international relations. I wasn't the person who knew since childhood that she wanted to be an attorney, and throughout law school, I still wasn't quite sure what I wanted to do with my life. (Reminder: It's perfectly OK to not know "where" or "what" you want to be – say "yes" to opportunities that excite and inspire you, and you'll have a life of purpose and fulfillment.) After I got sworn in, I worked briefly as a civil litigator, until I discovered my true passion for helping others pass the bar and ultimately attain their own success.
What classes do you teach?
JJ: At Southwestern, I teach LAWS. Classes taught at previous institutions include LAWS, Contracts Drafting, Sales,  and Business Organizations.
SS: Since joining Southwestern, I've had the honor of teaching SCALE Remedies and MBE. This year, I'm teaching the MBE course for the first time (kudos to my students for bearing with me).
What are you excited most about this school year?
JJ: I am excited about working in Los Angeles and getting to know the city and the communities that Southwestern serves. I'm also looking forward to getting to know the Southwestern students and mentoring them as they begin their legal journeys.  
SS: I'm most excited to see my SCALE II students, to whom I'll have taught 4 periods, graduate! I'm so proud of you all.
Any advice you'd like to share with SCALE students?
JJ: My advice for SCALE students is to get to know the faculty members in the program; Southwestern has many talented faculty members who design their courses to meet SCALE students' needs. I also recommend making connections with students in the SCALE cohort—it's a very cohesive and inclusive group. My final advice is to keep the pace set by the program; if students stay current with reading and other assignments, they will find success in this unique two-year program.
SS: With a demanding schedule beyond what most can fathom, it's easy for SCALE students to feel overwhelmed. Keep calm, stay organized, and please never hesitate to reach out for support. I, too, did an accelerated J.D. program, and my father is a SCALE alum, so I recognize you. I appreciate your tenacity and the sacrifices you have made. I advise SCALE students to remember that they are seen and valued and that they make up an integral part of the Southwestern community. SCALE students, you are a highly impressive bunch, and it's been my pleasure being a part of your program!