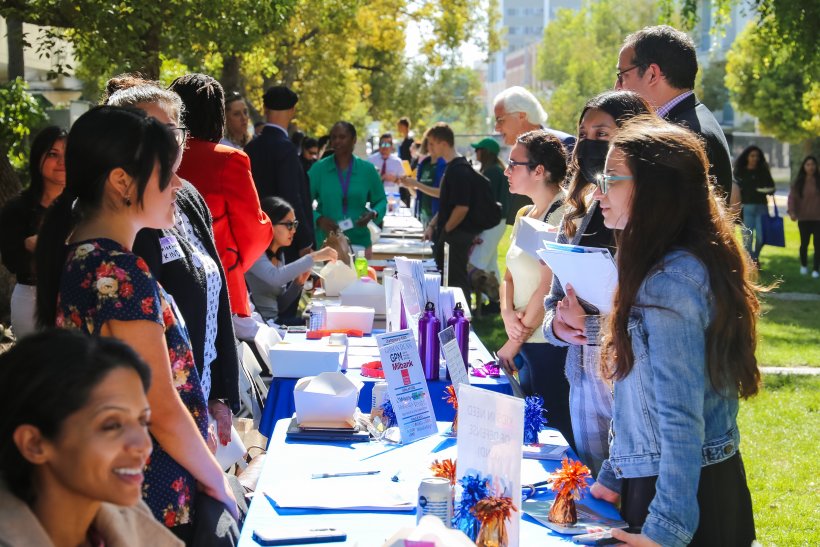 October 19, 2023
Public Interest/Public Service Employer Fair — October 25, 2023
Wednesday, October 25, 2023

12:30 p.m. - 1:45 p.m.

Westmoreland Promenade
Join the Career Services Office at the Public Interest / Public Service Employer Fair and meet with public sector attorneys and representatives! Learn more about practice areas and legal services offered in the Greater Los Angeles community and how you can support and gain applicable legal experience through volunteer, scholarship, clinical, fellowship, or employment opportunities.
Below is a sample of the agencies who will be coming to campus to meet you in person: 
Alliance for Children's Rights
Earthjustice
Esperanza
Eviction Defense Network
Lanterman Special Education Legal Clinic
Inner City Law Center
LevittQuinn Family Law Center
Los Angeles City Attorney's Office
Los Angeles County Counsel
Los Angeles County District Attorney's Office
Los Angeles County Public Defender's Office
Los Angeles Dependency Lawyers, Inc.
Neighborhood Legal Services of LA County
Orange County District Attorney's Office
Riverside County District Attorney's Office
Ventura County Public Defender's Office
U.S. Equal Employment Opportunity Commission - Legal Unit
U.S. Navy JAG
Southwestern Resources for Public Interest/ Public Service Students 
Public Interest Law Committee Summer Grant
Southwestern's PILC conducts fundraising activities throughout the academic year to support Southwestern students in full-time, unpaid clerkships in either the public interest or public service sectors. Students can apply for funding in amounts of up to $5,000.
Southwestern's Public Service Pledge
Southwestern's Public Service Pledge encourages students to perform 25 hours of pro bono or law- related service each academic year in addition to for-credit externships or clinical education programs. Students who have satisfied the 75‐hour requirement by the April deadline in their final year of study will be recognized at commencement ceremonies and a notation of Public Service Program distinction will be placed on their academic transcript.