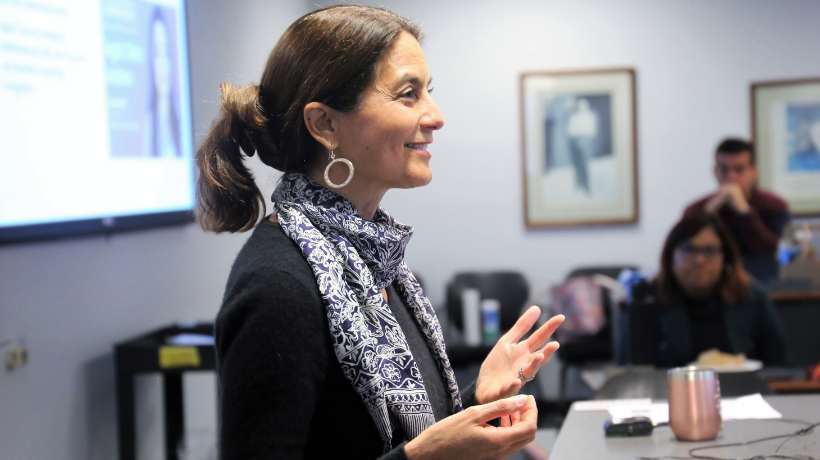 October 20, 2023
Southwestern Law School Named a Top Innovator by National Jurist Magazine for Its Forward-Thinking Generative AI Curriculum
Southwestern Law School is recognized as one of the Top 20 Most Innovative Law Schools in the country by in the Fall 2023 issue of National Jurist Magazine. The publication, which authors the Innovative Law Schools list once every two years, commended Southwestern for its unique approach to integrating Generative AI into legal education. Recognizing the transformative potential of AI in reshaping the practice of law, Southwestern has pioneered a robust curriculum to prepare its students for the future.
From Orientation, students are introduced to the world of Generative AI by Dr. Kirsten Davis, a recognized expert in the field. Dr. Davis provides comprehensive training on the advantages, challenges, ethics, and nuances of AI, ensuring that students are well-equipped to leverage its capabilities.
Southwestern's legal writing course has taken a ground-breaking approach to AI integration. Students first master the craft of legal writing independently before being introduced to the capabilities of AI tools like ChatGPT. This two-tiered approach helps students understand the foundational principles of legal writing while also gaining expertise in leveraging AI to enhance their work.
Critically, students are assessed on their ability to discern, evaluate, and refine AI-generated content. Proctored exams and assignments challenge students to identify and rectify potential inaccuracies, biases, and incompleteness in AI-assisted documents.
Beyond student education, Southwestern Law School emphasizes faculty proficiency in Generative AI. A dedicated faculty committee hosts workshops, provides teaching materials, and facilitates discussions. Last semester alone witnessed two faculty-wide trainings and numerous follow-up sessions.
"Southwestern Law School's proactive and comprehensive approach ensures future legal professionals are proficient in AI drafting and critical assessment," said Professor Cristina Knolton, a key architect of Southwestern's AI initiatives. "By intertwining critical thinking with AI integration, Southwestern equips students to excel in the evolving legal landscape."