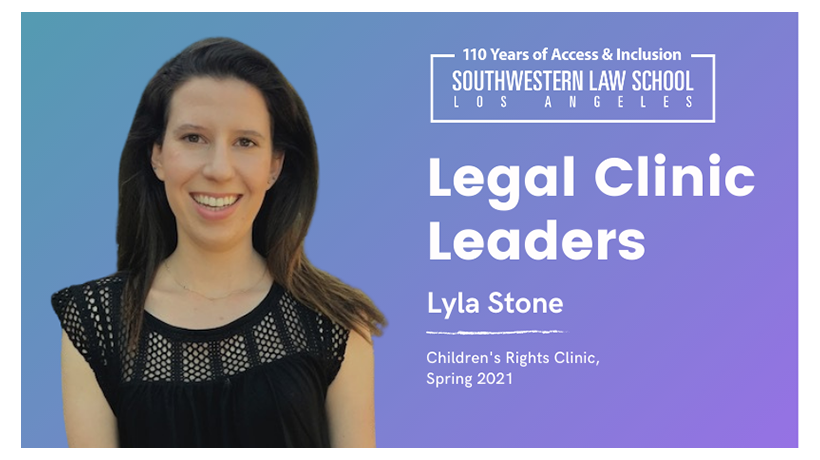 October 29, 2021
Legal Clinic Leaders Series - 3L Lyla Stone
Meet the students who work directly with and in the community to provide quality legal representation to underserved individuals through our Legal Clinic Leaders blog series. We're excited to spotlight these all-star advocates and showcase the many different fields of law you can explore through our legal clinics and the wide range of opportunities available at Southwestern to gain practical lawyering skills. We hope their experiences will inspire YOU to join a legal clinic.
---
Meet 3L Lyla Stone
Children's Rights Clinic, Spring 2021
Why did you decide to participate in a clinic?
I chose to participate in a clinic after hearing from several of my peers how much they enjoyed working in the clinics. Just like them, I wanted to experience working with clients and applying the law in real time. 
What stands out about your clinic experience?
What stands out to me about my clinic experience are the interactions I had with my clients.
What skills and knowledge did you learn from your clinic experience?
In addition to learning about children's educational rights, I learned what it means to be an advocate.
What do you think helped take you from student to advocate?
What helped take me from a student to an advocate was feeling confident in my ability to share my ideas with clients.
---
Interested in learning more about the legal clinics? Visit our Clinics page here.