International Law and the Russian War Against Ukraine: The Hall of Mirrors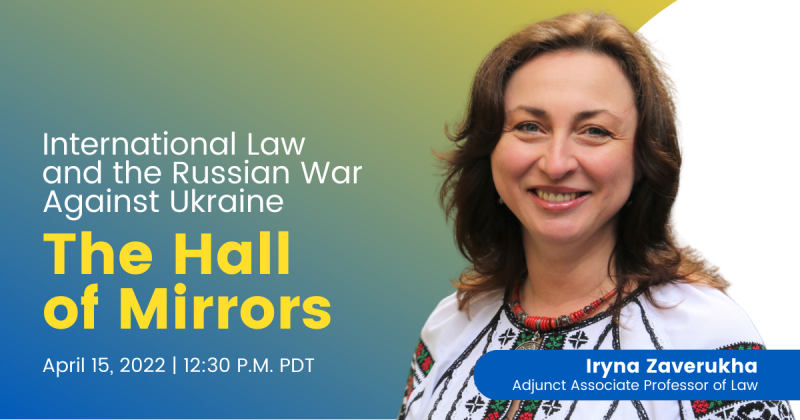 Friday, April 15, 2022
12:30 P.M. - 1:30 P.M. PST
1 Hour of CLE credit offered
REGISTER HERE
Join us virtually on Friday, April 15th, at 12:30 p.m. as Professor Iryna Zaverukha takes us for a walk through a "Hall of Mirrors," reflecting on the Russian war against Ukraine and its disruptive effect on the international global order.
The discussion will address Russian manipulation of the international legal framework; the inefficiency of the global response to the Russian threat; and the Ukrainian fight for their very lives and for democracy.
Iryna Zaverukha
Adjunct Associate Professor of Law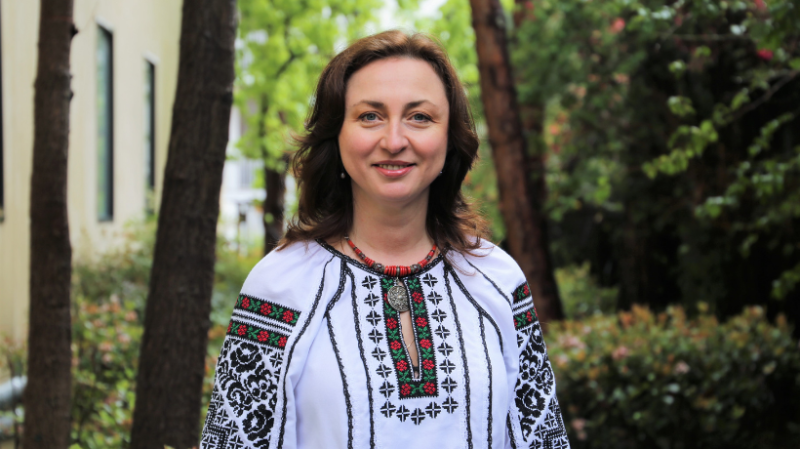 Professor Zaverukha's academic career began at her alma mater, Lviv National University (Ukraine). She taught courses related to the legal regulation of public finance in Ukraine, Banking Law, and Alternative Dispute Resolution. Besides teaching, she served as Deputy Dean of the Law School, and later, as Head of the Administrative and Financial Law Department. She also taught International Criminal Law at the Ukrainian Catholic University.
Throughout her professional career in Ukraine, she was involved as an expert on international government projects and NGO activities. Among them was work under the auspices of the World Bank in its support of the reformation of the Ukrainian System of Justice; work at the Centre of Political and Legal Reforms; and a project led by the Organization of Security and Cooperation in Europe (OSCE) in the sphere of legal education.
During her 20 years of teaching experience, she has taught in Ukraine, Poland, Kuwait, and the U.S.A. She is fluent in Ukrainian, English, Polish, and Russian.