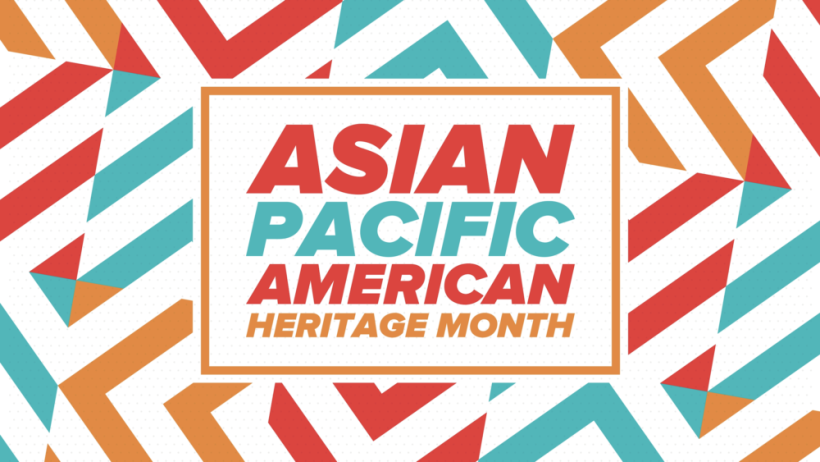 May 16, 2022
Southwestern Celebrates Asian Pacific American Heritage Month 2022
Southwestern celebrates Asian Pacific American Heritage Month by honoring the histories and contributions of Americans across the AAPI diaspora – a rich, multicultural community encompassing people who collectively speak over 100 languages, with roots throughout the Asian continent and across the many Pacific islands.

This year, AAPI Heritage Month arrives as the community continues to wrestle with a rise in anti-Asian attacks. Let us reaffirm our commitment to allyship in standing together to thwart anti-Asian hate and rhetoric, while we reflect on the invaluable contributions of Asian Pacific Americans to the fabric of America and the vitality of our Southwestern community.
Why do we celebrate?
AAPI Month is celebrated every May. Over 30 years ago, Congress designated May as Asian American and Pacific Islander Heritage Month as a way to officially recognize and pay tribute to the AAPI community. It is a month of celebration, homage, awareness, and empowerment of Asian Americans and Pacific Islanders in the United States.
According to asianpacificheritage.gov, "The month of May was chosen to commemorate the immigration of the first Japanese to the United States on May 7, 1843, and to mark the anniversary of the completion of the transcontinental railroad on May 10, 1869. The majority of the workers who laid the tracks were Chinese immigrants." 
What is this year's theme?
The Federal Asian Pacific American Council selected "Advancing Leaders" as the theme for celebrating Asian American, Native Hawaiian and Pacific Islander Heritage Month throughout 2021- 2024.

This year, the theme series focuses on what it means to advance leaders through collaboration. When we encourage collaboration, we promote innovation, efficiency, improved communication, and increase the opportunity for success. In particular, collaborating in supporting and advancing promising individuals to leadership roles sets a precedent when considering team dynamics.

This month, let us focus on centering the experiences of our AAPI community to support the leaders of tomorrow! 
Ways to Celebrate Asian American And Pacific Islander Heritage Month

Explore AAPI History and Culture
Check out the Los Angeles Asian Pacific Film Festival - highlighting AAPI voices in cinema and storytelling. The festival features many virtual and free-to-attend screenings.

The Archive Alive: Stories and Voices from L.A. Chinatown exhibit offers windows into the past and will inspire a new appreciation for the unique appeal of Chinatown, and for the challenges that the community has met historically and continues to face today.  Located at 942 N Hill Street.

The Department of Cultural Affairs curates an amazing slate of cultural exhibits, film screenings, live performances, and virtual activities taking place throughout the month. For the full list of curated AAPI Heritage Month events, download the DCA's 2022 Calendar & Cultural Guide.

Support AAPI Creators and Businesses
Buzzfeed has curated a spectacular list of 23 Asian American And Pacific Islander-owned small businesses that are worthy of your support. Many of these businesses seek to advance social change by donating proceeds to AAPI, BLM, and other organizations.

Check out the list!

Resources for Mental Health and Allyship
The National Asian American Pacific Islander Mental Health Association promotes the mental health and well-being of Asian Americans, Native Hawaiians, and Pacific Islanders with culturally competent support resources. Learn more.

Asian Americans Advancing Justice – Los Angeles and Right To Be offer training resources to learn how to safely intervene to stop harassment online and in person. Learn the 5D's of bystander intervention here!