Byron G. Stier
Associate Dean for Strategic Initiatives, Professor of Law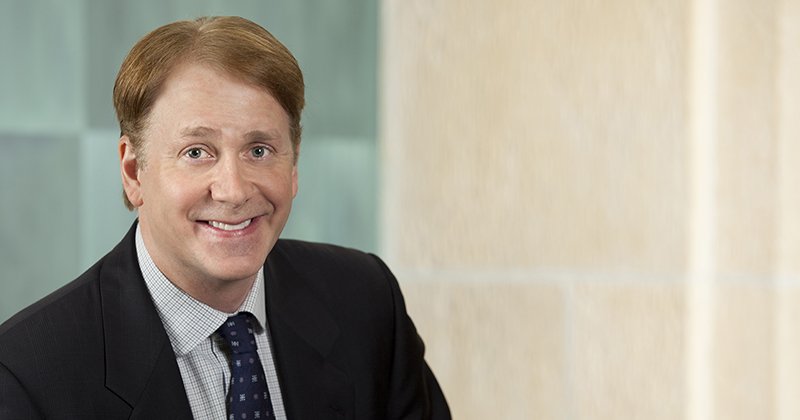 B.A., summa cum laude, Phi Beta Kappa, 1993, University of Pennsylvania; J.D., 1996, Harvard University; LL.M., 2005, and Hon. Abraham L. Freedman Fellow, 2003-05, Temple University; Member, New York State Bar
An expert in mass tort litigation, Byron Stier handled a number of controversial cases of national interest while in practice and brings his insider's perspective to the law classroom.
Dean Stier began his legal career in 1996 with the firm of Jones Day in New York. During his five years with the firm, where he primarily handled cases involving products liability and commercial litigation, he served on a lead counsel team that defended the tobacco industry against numerous class action lawsuits. In 2001, he joined Skadden, Arps, Slate, Meagher & Flom as an associate in the firm's mass torts group, where he represented a consumer product company in a federal multidistrict litigation concerning cough-cold medications and appetite suppressants.
Dean Stier left private practice in 2003 to return to academia as a Freedman Fellow and Lecturer in Law at Temple University School of Law in Philadelphia. In 2005, he joined the Southwestern faculty, where he has taught courses on Torts, Mass Tort Litigation, Legal Profession, Global Tort Litigation, Civil Procedure II, and Products Liability. 
"Even though I love launching off into the stratosphere of theoretical debates, I always feel the need to come back to earth and discuss how this is going to affect the students and their future practices."
In 2016, Dean Stier was named Associate Dean for Strategic Initiatives. He also serves as a Faculty Advisor to the Southwestern Law Tort Litigation Society and the Southwestern Law Federalist Society. He previously served as a Associate Dean for Research from 2015 to 2016; Co-Director of the Summer Law Program in Vancouver from 2013 to 2014; and a Faculty Advisor to the Southwestern Law Review from 2009 to 2016. He was named the 2009 Irving D. and Florence Rosenberg Professor of Law in recognition of his outstanding service, teaching and scholarship.
A former Senior Editor of the Harvard Journal of Law and Public Policy, Dean Stier has focused his own research and writing on mass tort litigation while proposing systemic reforms, and his scholarship has been cited by federal and state courts, legal treatises and law school casebooks. In addition, he serves as editor of the Mass Tort Litigation Blog, which he founded in 2006 and which includes as co-editors several leading mass tort litigation scholars from around the country. Dean Stier has been quoted on related issues in major newspapers and news services, including the Wall Street Journal, Los Angeles Times, San Jose Mercury News, Houston Chronicle, Philadelphia Inquirer, Reuters, Forbes, National Law Journal, Los Angeles Daily News, Las Vegas Review-Journal and Legal Intelligencer, as well as All Things Considered on National Public Radio (NPR). In addition, he has spoken at, or served as moderator for, more than two dozen scholarly presentations or panels around the country and the world and co-chaired a symposium on asbestos litigation in conjunction with the Southwestern Law Review.
Selected Achievements
Vice Chair of the International Ethics Committee of the ABA Section of International Law
Vice President and Board Member for the Harvard Law School Association of Los Angeles
Treasurer of the Section on Litigation of the Association of American Law Schools.