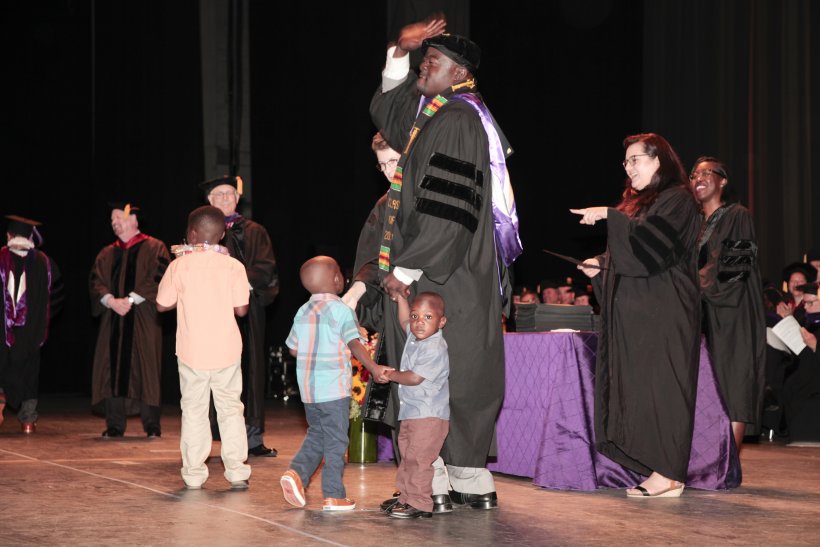 February 16, 2018
Southwestern's Part-Time Programs: Which one FITS you?
By: H.S. Hart - 
(First posted in Spring 2018)
Southwestern is the only ABA-approved law school offering four distinct programs leading to a J.D.  As of the 2019/20 academic year there will be a fifth option, a hybrid J.D. program.
Three of our part-time programs are designed especially for working students and those with child/elder care responsibilities.  The upcoming hybrid program is intended to allow students access to an ABA-accredited legal education who would not otherwise be able to attend law school. Hybrid students may live in another state or in a city without an accredited school; or they may be a traveling entrepreneur or executive; or have family responsibilities that don't start or end at a consistent time...the reasons are as unique and as endless as our future students.
Please use the chart below as a guideline but keep in mind that everyone is different.  Every rule has exceptions.  If you feel the law is your calling, we are here to help you achieve your goal!  Don't worry if you don't fit neatly into a certain category (we don't either).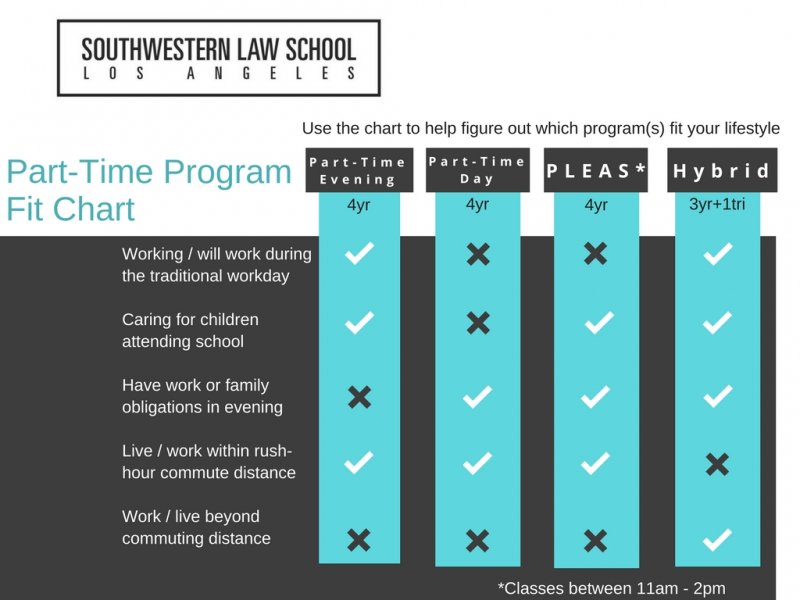 Never hesitate to contact us! Telephone: (213) 738-6834  Email:admissions@swlaw.edu
#GoFutureBISON