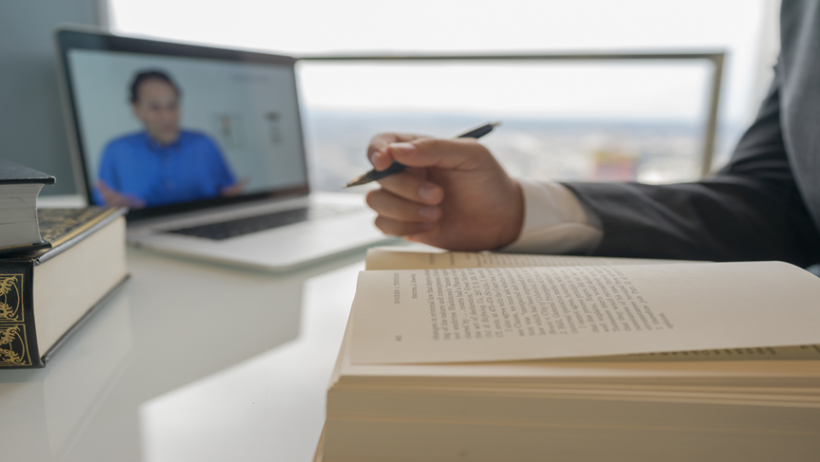 November 17, 2017
ABA Grants Southwestern a Rare and Coveted Blended Education Variance
Dean Susan Prager sent emails earlier today to the Southwestern community announcing that the American Bar Association recently granted the law school a distance education variance.  Below is the official press release.
FOR IMMEDIATE RELEASE:
Los Angeles, CA – Southwestern Law School announced today that the American Bar Association (ABA) granted the school a variance to add an ABA-accredited hybrid-online J.D. program to its curriculum.
Only the second ABA-approved program of its kind, Southwestern and Blueprint Learning Systems teamed up to create a sophisticated distance learning platform. Previews reveal that the hybrid curriculum infuses traditional Socratic and case learning methods with state-of-the-art adaptive learning technology. Studies indicate this innovation will produce superior outcomes than either classroom or distance learning on its own.*
This blended instruction model allows students to obtain a Southwestern J.D. from anywhere in the country. Students evenly split course hours between online and on-campus (traveling to Los Angeles once in each of the ten trimesters to participate in "week" long intensive (seven to nine days) as a cohort.)
 "The mixture of innovative faculty and technology experts who want to improve learning is an exciting and powerful combination. This hybrid format will not only open doors for individuals, but it will also transform the effectiveness of legal education."
~Dean Susan Westerberg Prager
The school plans to unveil the hybrid-online program for the 2019/2020 school year and will release additional details in 2018.
Southwestern is incredibly excited to have the option to add a fifth program to its catalog, particularly one with so many advantages including better learning outcomes* and enhanced access for non-traditional and students beyond commuting distance.
About Southwestern: Known for curricular innovation since its founding in 1911, Southwestern is the only law school in the country offering four J.D. programs.
Two-year accelerated J.D. (the first in the nation
Full-time day program
Part-time evening program (ranked 38th by U.S. News & World Report)
Part-time day program (created for students with child/elder care responsibilities)
Contact: Catherine Carpenter, Academic Dean of the Hybrid-Online J.D. Program, Southwestern Law School, ccarpenter@swlaw.edu
* "In recent experimental and quasi-experimental studies contrasting blends of online and face-to-face instruction with conventional face-to-face classes, blended instruction has been more effective." (p. xviii).
###