Coronavirus (COVID-19) Updates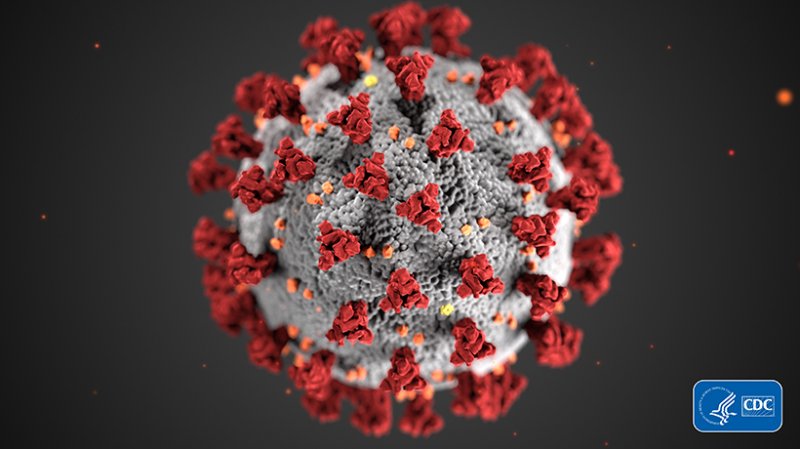 Check here for official messages and status updates from Southwestern Law School. 
The most recent updates and information will appear just below.  Prior communications are archived under "Community Announcements" in the sidebar.
---
UPDATE: March 31, 2020 - 3:30 p.m.
Update: 3/26/20 Confirmed COVID-19 Case
Dear Southwestern Community Members,
Under the Clery Act, which requires the Law School to share certain information with the community, we are writing to provide an update to the March 23, 2020, Clery Notice. A student in the Residences has tested positive for COVID-19. The student has been directed to self-quarantine in their unit, to avoid accessing any of the Residences' common areas, and to follow the advice of their medical providers.
Southwestern increased maintenance staffing at the Residences. Maintenance has continued to service high touch areas (e.g. elevators, stairwells, restrooms, common areas, etc.) to ensure the safety of the residents. On-campus maintenance during remote operations continues.
We will send updates to the community via email. You can also check our website, https://www.swlaw.edu/covid19, for continuous updates and helpful information.
---
3/31/20 - Update on Grading Approach for This Semester
Dear Southwestern Students
The Southwestern faculty met for three hours on both Friday, March 20 and Friday, March 27 to discuss how grading will be handled this semester in light of the COVID-19 crisis.  Although we have made substantial progress, we need one more meeting to complete our deliberations.  That meeting will occur this week.  Thus, we will let you know of the faculty's decision regarding grading by the end of this week (i.e., by no later than 5 pm on Friday, April 3).
As you all know, this is an extremely important decision for the school, one that needs to be thoroughly examined from a number of different angles.  Thus, in addition to making sure we had given students sufficient time and notice to provide their own input, the faculty is proceeding methodically and cautiously in its own deliberations to ensure the decision reached is the soundest one possible.  Of course, carefully considering the interests and views of all Southwestern students is our primary focus. 
---
The Los Angeles County Department of Public Health:
The Los Angeles County Department of Public Health (Public Health) has confirmed 536 total cases of novel coronavirus (COVID-19) in Los Angeles County, including cases reported by Long Beach and Pasadena Health Departments.
---
Stay Informed
Information presented by the Centers for Disease Control and Prevention 
FAQs
What is a coronavirus?

Coronaviruses are a large family of viruses. Many of them infect animals, but some coronaviruses from animals can evolve (change) into a new human coronavirus that can spread from person-to-person. This is what happened with the current novel coronavirus known as 2019-nCoV. Diseases from coronaviruses in people typically cause mild to moderate illness, like the common cold. Some, like the SARS or MERS viruses, cause serious infections like pneumonia.

 

How are coronaviruses spread?

Like other respiratory illnesses, such as influenza, human coronaviruses most commonly spread to others from an infected person who has symptoms through:

Droplets produced through coughing and sneezing
Close personal contact, such as caring for an infected person
Touching an object or surface with the virus on it, then touching your mouth, nose, or eyes before washing your hands

Novel Coronavirus is new, and we are learning more each day about how easily it spreads and how long it takes for people to become sick. As information becomes available, we will keep you informed.

Do not assume that someone of Asian descent is likely to have novel coronavirus.

 

What are the symptoms of Novel Coronavirus?

Reported illnesses have ranged from people with mild symptoms to people becoming severely ill, requiring admission to the hospital, and dying. Symptoms include:

Fever
Cough
Difficulty breathing
Severe illness

If you have traveled from mainland China and develop any of these symptoms within 14 days of your return, you should seek medical care right away. Before you go to a doctor's office or emergency room, call ahead and tell them about your symptoms and your recent travel.

Click image to enlarge

 

How is novel coronavirus treated?

There is no specific treatment for illness caused by the novel coronavirus. However, many of the symptoms can be treated. Treatment is based on the patient's condition.

There is currently no vaccine to prevent novel coronavirus. Be aware of scam products for sale that make false claims to prevent or treat this new infection.

 

What can I do to protect myself and others from respiratory infections like 2019-nCoV?

As with other respiratory illnesses, there are steps that everyone can take daily to reduce the risk of getting sick or infecting others with circulating viruses. You should:

Stay home when you're sick or have flu-like symptoms. If you have symptoms of acute respiratory illness, please stay home and do not come to work or class until you are free of fever (100.4° F or greater using an oral thermometer), and any other symptoms for at least 24 hours, without the use of fever-reducing or other symptom-altering medicines (e.g., cough suppressants). 
Wash your hands often with soap and water for at least 20 seconds. If soap and water are not available, use an alcohol-based hand sanitizer that contains at least 60% alcohol.
It's sensible to avoid shaking hands right now to reduce the risk of spreading infection. Though that might be awkward at times, it's an increasingly common practice in hospitals and clinics.
Cover your coughs and sneezes with a tissue, and then dispose of the tissue and clean your hands immediately. If you do not have a tissue, use your sleeve (not your hands).
Limit close contact with people who are sick.
Clean and disinfect frequently touched objects and surfaces using a regular household cleaning spray or wipes. Southwestern has changed our cleaning of surfaces and access points, etc.
Avoid touching your eyes, nose or mouth.
Practice healthy habits (get enough sleep, exercise, liquids, etc.)

Click image to enlarge

 

What if I want to be tested?

If you are experiencing severe symptoms such as severe shortness of breath, contact your physician. If it is an emergency, dial 911.

 

Information about COVID-19 Testing from the City of Los Angeles
 

At this time, testing is limited in Los Angeles. We are working to expand testing as quickly as possible to provide this service to all Angelenos who need it.

For the moment, these tests are strictly limited to residents of Los Angeles who are in the most high-risk categories and most vulnerable.

Individuals eligible for testing at this time include:

Those with symptoms who are 65 and older
Those with symptoms who have underlying chronic health conditions
Those who are subject to a mandatory 14 day quarantine period due to a confirmed COVID-19 exposure (with more than 7 days of quarantine remaining)

For more questions about testing, please visit our FAQ for answers to frequently asked questions.

Find out if you're eligible for a test by clicking here.