Rebecca Ann Simon '14
Co-Director of Mindfulness, Stress Management, Peak Performance Program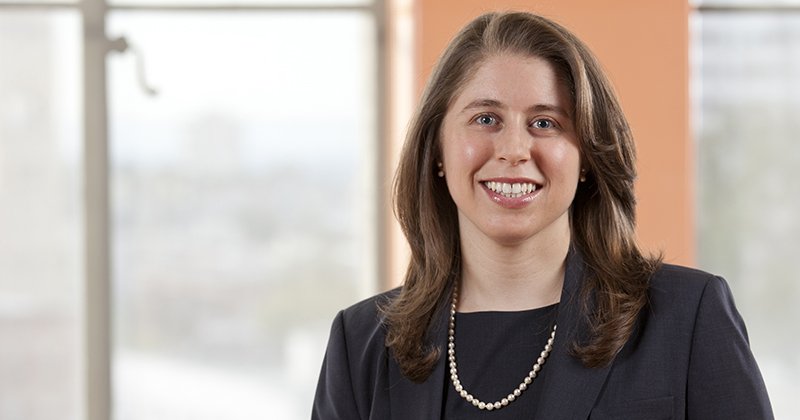 B.A. English and Political Science, 2005, University of California, Berkeley; J.D., 2014, Southwestern Law School; Public Policy Certificate, 2014, Pardee RAND Graduate School; Member, California Bar
Professor Simon works closely with the Academic Success and Bar Preparation Office in the continuing development of workshops and courses, the supervision of SCALE Dean's Fellows, and the growth of the Academic Success and bar-related course curriculum. Professor Simon teaches several skills-based classes both in the Traditional Day program and SCALE. In addition to teaching techniques designed to maximize student success, Professor Simon also leads workshops on stress management and mindfulness for both law school and bar exam success.
Professor Simon is the Co-Chair of the Association of American Law Schools (AALS) Balance Section's Mindfulness Affinity Group (MAG) and the Executive Director of the national Mindfulness In Law Society (MILS). She serves as the Faculty Advisor for the MILS student chapter at Southwestern and facilitates their monthly Mindfulness Monday sessions. She co-created and is now the Co-Director of the Mindfulness, Stress Management, Peak Performance Program. 
"Law school is a whole new arena for students. Study techniques they have used in other academic or professional settings must be reworked. Being smart is not enough. Hard work is not enough. Students must work smart. Working smart includes not only following a recommended process for studying, but keeping up the right attitude and mindset as well."
The first Southwestern graduate to earn a Certificate in Public Policy through the Southwestern/Pardee RAND Graduate School (PRGS) partnership, Professor Simon completed her J.D. through the law school's Part-time Legal Education Alternative at Southwestern (PLEAS). She served as a Dean's Fellow for three years and became the law school's first Supervising Executive Dean's Fellow. Professor Simon spent three years working with Professors John Heilman and Natalie Rodriguez in the Academic Success and Bar Related Programs department, where she taught first-year academic support workshops. Professor Simon joined the Southwestern faculty as the Academic Success and Bar-Related Programs Fellow in 2014. Thereafter, she transitioned into a full time faculty role within the Academic Success department.
While in law school, Professor Simon received a CALI Excellence for the Future Award, the Exceptional Academic Achievement Award and a Dean's Merit Scholarship from Southwestern. She credits her success in law school to the tools she learned through the Academic Success department at Southwestern. Professor Simon has worked with scores of students to help build the foundational skills they need for success in their own law school careers and beyond.
Prior to attending Southwestern, Professor Simon held leadership positions in various sectors: as Program Director for a nonprofit foundation in Los Angeles; as a Campaign Manager for a Los Angeles City Council candidate; and as a Strategist for a well-known media personality and legal analyst. She has worked in a lobby organization in Washington D.C., at the State Capitol in Sacramento, and for the Berkeley City Council. While living in Berkeley, she served as Chairwoman of the Human Welfare and Community Action Commission of the City Council.
For many years, Professor Simon has served on the Board of Directors of the Los Angeles Westside chapter of the National Women's Political Caucus. Politics and policy are her big passions outside of teaching. Professor Simon is a member of the Pacific Council on International Policy, a non-partisan international affairs organization focusing on West Coast policy issues. She also has traveled to Washington D.C. for over fifteen years for policy conferences on foreign affairs.