Priya S. Gupta
Professor of Law/ Faculty Director, General LL.M. Program (on leave 2020-22)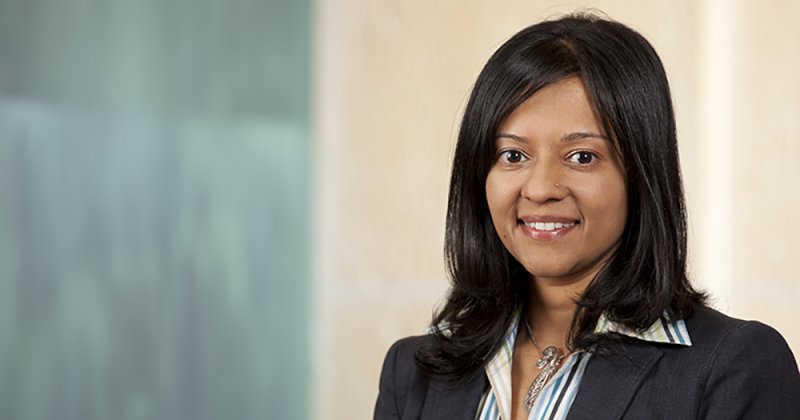 B.A., Economics, with distinction, 2001, University of North Carolina at Chapel Hill; MSc., International Political Economy, 2004, London School of Economics; J.D., 2007, New York University; Phi Beta Kappa; Member, New York State Bar
Priya Gupta brings to the classroom an important international perspective gained from research and practice in the areas of property rights, and law and economic development, as well as gender and the law. Appointed to the Southwestern faculty in 2012, she teaches in the areas of property, international law, law and development, and race and the law, and has served as faculty director of the General LL.M. program and international outreach.
"I was drawn to Southwestern's commitment to creative learning and research, and contribution to the greater community—a mindset that appears to be shared by students and professors alike. I've really felt welcomed throughout my transition to Los Angeles, and I'm thrilled to be a member of the faculty at Southwestern."
From 2009 to 2012, Professor Gupta served as an Assistant Professor of Law at Jindal Global Law School (JGLS) in India and Assistant Director of the law school's Centre for Women, Law and Social Change, which she helped establish. She was also involved with JGLS' clinical program which supports citizen participation in rural governance in Haryana. Prior to joining JGLS, Professor Gupta practiced law as a structured finance attorney at the international law firm Linklaters LLP in New York and also took an active role in the firm's pro bono program, including representing an asylum claimant in Immigration Court. Professor Gupta previously served as a consultant for Operation Asha (a Delhi-based tuberculosis control non-governmental organization) and worked as a management consultant for the Boston Consulting Group in Washington, D.C.
While a law student at NYU, Professor Gupta was a Dean's Scholar, a recipient of the Lawrence Lederman/Milbank, Tweed, Hadley & McCloy Fellowship in Corporate and Business Law and a staff editor of the Journal of Legislation & Public Policy. Her current research focuses on property, law and development from a critical perspective, and feminist legal theory. Her recent publications have appeared in U.C. Davis Journal of International Law & Policy, Indian Journal of Law & Economics, Maryland Law Review and Osgoode Hall Law Journal.
Video - Governing a Single Family Household: A Brief Legal History