Neil Ollivierra '07
Co-Director of the Donald E. Biederman Entertainment and Media Law Institute, Associate Professor of Law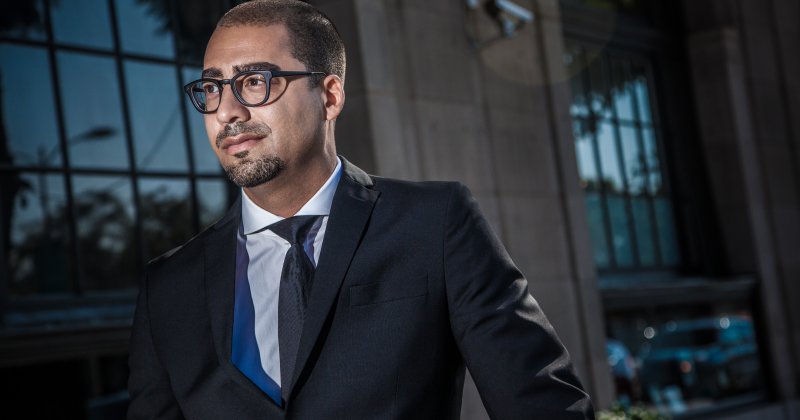 B.A., Liberal Studies, 1994, Columbia College; J.D., 2007, Southwestern Law School; Member, California State Bar
Email
nollivierra (at) swlaw.edu
Prior to his appointment at Southwestern, Professor Ollivierra served as in-house counsel to various motion picture and television studios at the highest level of business and legal affairs. He spent the bulk of his career at Lionsgate Entertainment ("The Hunger Games," "The Divergent series," "The Twilight series," "Orange is the New Black," "Mad Men") as Vice President of Business and Legal Affairs for the studio's theatrical production division, where his responsibilities included negotiating and drafting various development and production agreements with respect to complex intellectual property and other rights and services, including but not limited to performers, directors, producers, writers, crew, location, clearance, visual effects, finance, and product placement.
He subsequently served as the Executive Vice President and Head of Business and Legal Affairs for the U.S. branch of EuropaCorp, the multinational film and television studio founded by internationally-acclaimed film writer/director Luc Besson ("Lucy," "Taken," "The Transporter," "The Fifth Element," "La Femme Nikita," "Valerian and the City of a Thousand Planets") where he reported directly to the Presidents of U.S. Theatrical Film Production, U.S. Television Production, and Worldwide Film Acquisitions.
In addition to his experience as in-house counsel, Professor Ollivierra is a renowned software developer, specializing in database design for creative, legal, accounting and physical production executives at film and television studios and other entertainment entities.
"The entertainment industry is governed by a rich, colorful and highly-evolved palette of legal code, case law, collective bargaining agreements and business practices, the various aspects of which can at once be described as theoretical and concrete, precise and ambiguous, linear and multidimensional. My goal in serving my students is to equip them, as future practitioners, with a complement of tools and knowledge with which to negotiate the complex terrain."
Professor Ollivierra is also an accomplished musical and visual artist who composes ambient and experimental electronic music as The Detroit Escalator Co. In his earlier career as Label Manager of Transmat Records, he spent seven years supervising a full-time staff with respect to the development, production and distribution of music releases for commercial and consumer markets in the USA, Europe, and Asia for one of the most pioneering independent electronic music labels in the United States. His paintings have been acquired by corporate entities and private collectors in Paris, London, Los Angeles, San Francisco, Chicago and Detroit.