Laura Dym Cohen
Director of the Street Law Clinic and Public Service Programs / Clinical Professor of Law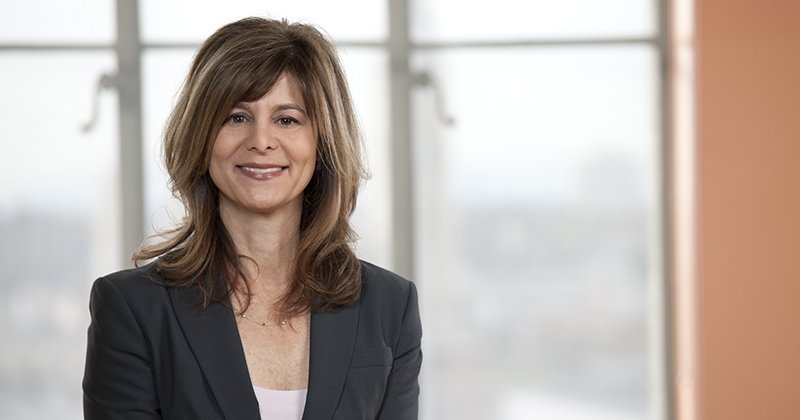 B.A., Communication Studies, 1988, University of California, Santa Barbara; J.D., 1992, University of San Francisco; Member, California State Bar
As Director of Southwestern's Street Law Clinic and Public Service Programs, Laura Dym Cohen brings her extensive experience helping abused and neglected foster children and their families at the Los Angeles County Children's Court to the classroom.
"It is a privilege to work with students, faculty and staff at Southwestern. I am inspired by my Street Law students' dedication and commitment to help their students, a population that is in great need of law-related education and resources. I am also working with our students and the legal community to bring additional public service opportunities to our students and program partnerships to our campus."
Professor Cohen created the Street Law clinical program at Southwestern in 2006 based on curriculum from Street Law Inc. for Youth in Transition. Law students enrolled in the clinic teach law-related critical life skills to teens throughout Los Angeles. Most of the students are in foster care or on probation, and many receive special education services. The goal of the program is to encourage the youth to think critically about the law, help them to make good choices for themselves, and most importantly give the youth legal information that will assist them for a successful transition to adulthood. Professor Cohen received national recognition when she was named 2007 Street Law Educator of the Year. She also has twice been honored with an Excellence in Teaching Award from Southwestern.
She coordinates the law school's Public Service Program, and is the faculty advisor to student public interest groups including Public Interest Law Committee and Teen Court. Professor Cohen initiated and supervises students who participate in the Children's Law Center Year-Long Externship Program.
Professor Cohen works with pro bono attorneys at various nonprofit organizations to create opportunities and law-related education programs. She is available to help, encourage and advise both students and graduates to participate in pro bono and experiential opportunities to gain legal skills while helping to meet the justice gap. She helped create the Los Angeles Incubator Consortium which was awarded a grant from the State Bar of California's Commission on Access to Justice.  She has served as co-chair of the Juvenile Courts Task Force of the Los Angeles County Bar Association, as a member of the California State Bar Council on Access and Fairness, was on the California State Bar Task Force on Admissions Regulation Reform (Phase II: Implementation) and was on Equal Justice Work's National Advisory Committee. She also was co-chair for NALP Pro Bono Work Group within the Public Service Section. She currently is a co-chair for the Southern California Diversity Pipeline Coalition, is on SALT Trina Grillo Planning Committee, and is a mediator for the Consortium for Children regarding permanency planning mediations for dependency matters.
Selected Achievements
2008 and 2009 Adjunct Excellence in Teaching Award Recipient
Children's Law Center Year-Long Externship Program