Jacquelyn K. Rogers '15
Associate Professor of Law for Academic Success and Bar Preparation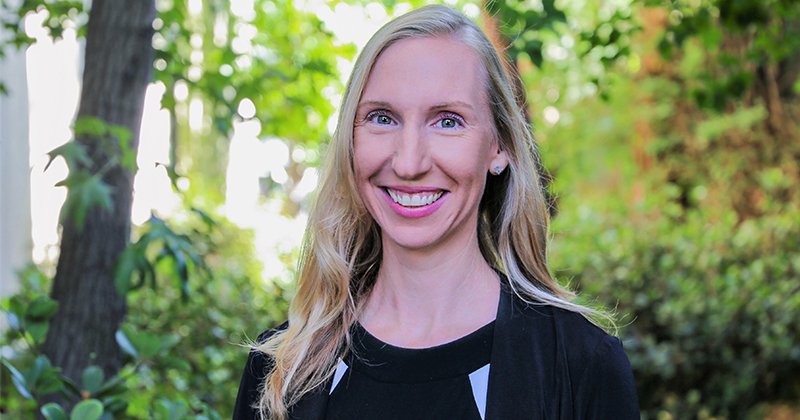 B.S. Business Management, 2006, Virginia Polytechnic Institute and State University
J.D., magna cum laude, 2015, Southwestern Law School
Member, California State Bar
Professor Jacquelyn K. Rogers works closely with the Academic Success and Bar  Preparation faculty in the administration and continuing development of workshops and growth of the academic success and bar-related courses curriculum. Professor Rogers teaches both first year and upper division skills-based classes for Traditional Full-Time Day, Part-Time Day, and PLEAS students. She collaborates with the LL.M. program, ensuring that students coming from other countries have the necessary academic skills to successfully complete a United States legal program. Additionally, Professor Rogers oversees the Dean's Fellow program.
While in law school, Professor Rogers served as an Associate Editor of Law Review and was actively involved with the Street Law and Children's Rights clinics on campus. She also worked with the Academic Success Department for two years as a Dean's Fellow, including the role of Supervising Executive Dean's Fellow. Following graduation, she served on Southwestern's adjunct faculty, teaching Principals of Legal Analysis, Contracts II AS Skills Component, and the Summer Academic Excellence Academy. Through these experiences, Professor Rogers developed a passion for helping students hone the necessary academic skills to be successful in law school, pass the bar exam, and become effective attorneys.
"Learning the law is like putting together a jigsaw puzzle. To put that puzzle together, you must start with understanding the words within a single case. But then you must understand that case as a whole and how it fits into the larger organizational scheme. Finally, you must analyze that information under different factual scenarios to predict outcomes and resolve client issues."  
Prior to attending law school, Professor Rogers worked for Big Brothers Big Sisters of Ventura County for six years as a Program Director. She has been extremely involved as a Big Sister herself for years, mentoring two teenage girls from disadvantaged families. As a result, Professor Rogers became very aware of the plight of children involved in the dependency and delinquency court systems, and pursued the opportunity to serve as a student law clerk at the Edmund D. Edelman Children's Court for Hon. Judge Pellman.