Vik Kanwar
Associate Director of International Programs / Adjunct Professor of Law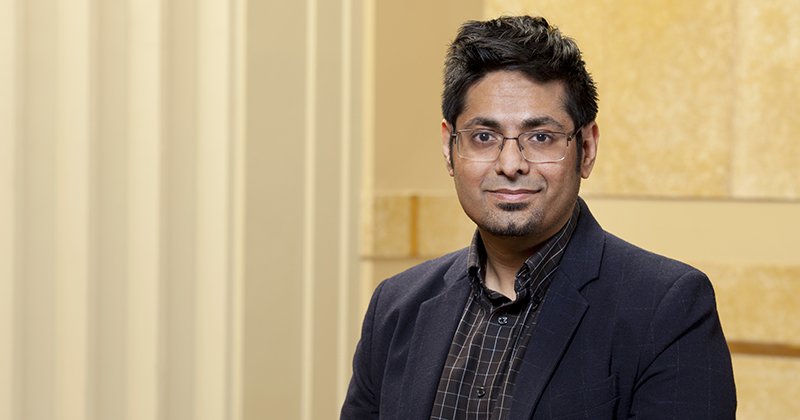 B.A. (Honors), Social and Critical Theory, 1997, New College; J.D., 2000, Northeastern University School of Law; LL.M., 2001, New York University School of Law; Member, New York State Bar
Vik Kanwar comes to Southwestern after nearly seven years in India, where he was Associate Professor of Law at Jindal Global Law School and founding Executive Director of the Centre on Public Law and Jurisprudence (CPLJ), a research center dedicated to the application of legal and philosophical thought to pressing social problems including the crisis of delays in the courts, corruption in public administration, and the recourse to extrajudicial honor killings in local communities. In parallel, he was the co-founder of the Winter School on Art/Law, a unique initiative connecting artists and art world practitioners to comparative doctrines on resale royalties, fiduciary duties, and free expression, among other issues. While at Jindal, he served as the Faculty Convener of the Critical Theory Workshop and co-Editor-in-Chief of the Jindal Global Law Review, and taught a series of interdisciplinary courses including Law and Justice in a Globalizing World, Art Law and Cultural Property, Law and Social Theory, Human Rights Law, Legal Pluralism, and Globalization and International Economic Law. He is regularly invited as a guest lecturer at the Institute for Global Law and Policy at Harvard Law School (IGLP), the Transnational Law Summer Institute at King's College London (TLSI), and Art Think South Asia (ATSA). Before moving to India, Professor Kanwar spent a decade working at academic and research institutions, teaching at Loyola School of Law in New Orleans and Clemson University, and holding administrative and research posts at the Hauser Global Law School Program at NYU, the Center on International Cooperation, FEGS, the Brennan Center for Justice, and the Center for Constitutional Rights. He also served as a consultant to the Program on Humanitarian Law and Policy at Harvard School of Public Heath, and the Control Arms Campaign at the United Nations First Committee.
"It is always a privilege to teach students at the LL.M. level, when there is an opportunity to help bridge their personal and professional development. The best thing we can offer these students is an intensive, individualized program of study in the company of a confident community of scholars and practitioners embedded in global networks."
As Associate Director of International Programs at Southwestern, Professor Kanwar will draw upon his administrative and academic experience gained in the US and abroad, teach courses in the General LL.M. foundational curriculum, and collaborate with the Faculty Director of the General LL.M. Program and the concerned Faculty Committees on curricular innovations to best serve the General LL.M. population. As an administrator for the General LL.M. program, he will be responsible for coordinating marketing, recruitment, admissions and enrollment efforts; academic counseling and assisting students in acclimating to the school and the program. Beyond these duties, he will and assist in the administration of summer abroad programs, and draw together international networks and expertise within the Southwestern faculty to organize events related to international legal studies and the globalization of legal education.
In his teaching and in his writing, Professor Kanwar conceptualizes law as an expression of normativity, coercion, culture, and value. These themes are evident in articles published over the last decade and a half in journals such as NYU Review of Law and Social Change, Harvard National Security Journal, Berkeley Journal of African American Law and Policy, Ohio Northern Law Review, and the International Journal of Constitutional Law (ICON), as well as book chapters published by Oxford and Cambridge University Press. More recently, he has taken his exploration of these themes to other mediums, writing fiction and curating art exhibitions, among other activities.