Coronavirus (COVID-19) Updates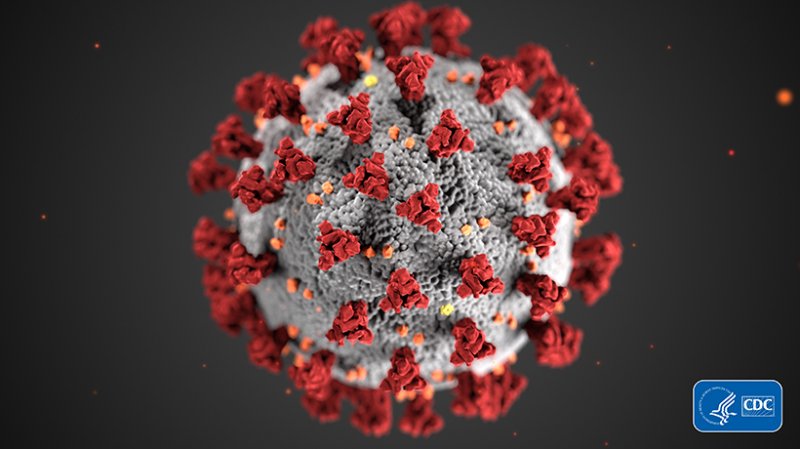 Check here for official messages and status updates from Southwestern Law School. 
The most recent updates and information will appear just below.  Prior communications are archived under "Community Announcements" in the sidebar.
---
UPDATE: February 23, 2021 - 12:00 p.m.
Vaccinations to Begin on March 1 for the Education Sector
Dear Faculty and Staff,
The L.A. County Department of Public Health recently announced that all faculty and staff in the education sector (including colleges and universities) are eligible to be vaccinated for COVID-19 beginning on Monday, March 1. 
Starting on March 1, you will be able to schedule an appointment by visiting the Department's COVID-19 vaccine page. The Department of Health is also assisting residents with disabilities or without computer access by scheduling appointments over the phone at 833-540-0473. Representatives are available to provide this assistance between 8:00 am - 8:30 pm, seven days a week.
The Department has not yet released the type of documentation you will need to bring to your appointment to prove that you work for a school. We will let you know as soon as we learn more about this. You will likely need to bring your Southwestern ID or a paycheck stub with a photo ID. Our next payday is March 1, so you will soon receive a pay stub at home. Make sure you save this paystub. If you need a copy of your paystub, please email HR@swlaw.edu to request one. The turnaround time for this request is 24 hours.
---
UPDATE - January 25, 2021
Dear Members of the Southwestern Community,
Today we learned that a Southwestern student in the Residences tested positive for COVID-19. In accordance with county guidelines, Southwestern directed the student to self-isolate in their unit, avoid accessing any common areas, and follow their medical providers' advice. Due to privacy concerns, Southwestern will not be releasing the name of this individual or the location of where the student resides.
Under the guidance of public health protocols, Southwestern conducted a review to identify any individuals on campus who may have been in close contact with this person. After that review, Southwestern determined that the infected individual did not come into close contact with anyone on campus.
Our maintenance staff conducted extra cleaning and disinfecting of the high touch areas in the Residences (e.g., elevators, stairwells, restrooms, common areas, etc.) in addition to the ongoing increased cleaning and disinfecting of these areas.
It is imperative that we all remain vigilant in our collective efforts to keep everyone safe and healthy. All of us should follow our public health officials' guidance by wearing a face covering, practicing social distancing, conducting good hygiene practices such as covering coughs and sneezes, washing our hands, and avoiding touching our faces.
Additionally, the L.A. County Department of Health urges everyone over the age of six months to get a flu shot. This immunization helps decrease the stress on our health care system as it assists patients in fighting COVID-19.
---
Originally posted January 8, 2021
Dear Southwestern Students,
We hope that the New Year is off to a very nice start for you!  With the spring semester about to begin, we are writing to provide some reminders and share some important information.
We're Here for You!
As you know, California is, unfortunately, experiencing an unprecedented surge in COVID cases, but the New Year brings us good news with the availability of the COVID vaccines.  As you continue your academic year, we applaud you and urge you to continue to deploy your incredible focus and diligence as well as care for one another.  And please remember that we're here for you.
Academic.  You'll soon be receiving all of your grades from the fall semester and Period 5.  What's really important is to review your final exams/papers and meet with your professors for further guidance on how you can learn from your fall performance.  Take advantage of academic counseling from the Dean of Students Office (deanofstudents@swlaw.edu).  Also, remember that you have other resources to help you learn from your fall performance and propel yourself on a positive trajectory, including Academic Success and Dean's Fellows (academicsuccess@swlaw.edu) and the Writing Center (writingcenter@swlaw.edu).
We also wanted to let you know that all faculty have been asked by the administration to video and audio record their Zoom classes during the spring 2021 semester and to post the recordings on their Canvas course pages.  We hope that this new change will address internet connectivity issues that occasionally interrupt classes by providing students the opportunity to go back and watch the class recording.  There are exceptions for clinical courses, for selected class sessions in LAWS and experiential courses, and for courses taught by adjunct faculty with professional concerns about recording.  Please note that the availability of the recordings does not in any way affect attendance requirements.  Students are still required to attend class sessions. 
Professional.  The start of the spring semester is also an important and exciting time for making your summer professional plans.  Don't miss the January 12th Externship Information Session (and the January 22nd summer externship application deadline), as well as Public Interest/Public Sector Career Day recruitment (January 27th deadline).  Extensive summer opportunities are available to you (despite the pandemic and remote work, last summer's externship enrollment was our biggest ever at 211!), including paid positions and grant opportunities.  Connect with your CSO Advisor, and stay current with the CSO/Externship weekly email as well as the Today at Southwestern announcements and events.
Health.  Importantly, be kind to yourself and take good care of yourself, including your mental health.  Our psychotherapist Dr. Daria Spino remains available to meet with you (dspino@swlaw.edu).  And you can also take advantage of HelpNet (1-800-435-7638).  Both services are confidential and at no cost for several sessions per semester.  You can get the full details about Dr. Spino here and about HelpNet here.
Community.  Our various community activities will continue in the spring semester to bring students together in meaningful and enjoyable ways, including those organized by the SBA, under the phenomenal leadership of SBA President Abraham Bran.  These will include the Safe Space Series as well as a series of activities for Bison Week in February.  Look for details in Today at Southwestern.  Also, as always, Abe Bran welcomes hearing your thoughts and input about activities you'd like to see (abran18@swlaw.edu). 
Financial Support, Scholarships, and More
We are thrilled to announce a significant recent gift by Board of Trustees Co-Vice Chair Lauren Leichtman '77 and Arthur Levine to support students' emergency financial needs during the pandemic.  The thoughtful generosity of Ms. Leichtman and Mr. Levine exemplify the spirit of Southwestern alums and supporters who care for Southwestern students in multiple ways.  For details about the fund, please see the announcement in Today at Southwestern, and you can find the application here.
We're also grateful for the many contributions that supported our Bison Emergency Fund since the onset of the pandemic, including a recent significant contribution by Board of Trustees Chair Charles P. Fairchild '09.  Through December 2020, the Bison Emergency Fund provided approximately $200,000 support to a large number of students.  In addition, we disbursed to students all of the $500,000 Southwestern received through the CARES Act. 
At this time, we're waiting to hear when and how much Southwestern will receive from the new stimulus package that Congress recently passed.  We will keep you updated about this information and the anticipated distribution of funds to students.  
Please also keep in mind the multiple scholarships available to you through Southwestern as well as other organizations (e.g., through bar associations, writing competitions).  Keep an eye out for scholarship announcements in Today at Southwestern.  And check Symplicity as well as the weekly CSO/Externship email for writing competition announcements.
As a reminder, once all fall semester grades are finalized, we will be calculating official class rankings, making Dean's Merit scholarship awards, and determining Wildman/Schumacher entering scholarship retention for all non-SCALE 2L, 3L, and 4L students.  Although these determinations typically happen at the end of the spring semester, last spring, we decided to delay them by one semester in light of the completely unexpected and life-changing onset of the COVID pandemic.  Please find attached a guidance document explaining these changes in detail.  This document was previously circulated to all students after the pandemic began in the spring 2020 semester.
Finally, as always, the Financial Aid Office (financialaid@swlaw.edu) is available to guide you with any financial aid questions you may have.
IT Support – Ready to Troubleshoot and Assist
Our Information Technology department continues the active support of your IT needs, including the following:
Directly supporting students' computers and their connection to the internet. 
Establishing a technology equipment loaning program for laptops and MiFi hotspots for connectivity needs.  This program is available to both current students and Bar takers.
With respect to network support for students in the Residences, acting as the first step in connection issues ensuring any network issues are resolved quickly.
Providing Zoom Pro accounts for student organizations, which ensures students can meet without the 40-minute limit of free Zoom accounts, as well as Zoom support.
Providing LogMeIn accounts for students in clinics to be able to remotely access clinic computers.
For IT support, please email your request to ithelp@swlaw.edu.  
Campus Reopening – Unfortunately Not Just Yet
Though we're ready to safely open the campus Library and other spaces, the current governmental orders prevent us from doing so.  Given the COVID situation in California and LA County, unfortunately, we will not be able to reopen the campus in the near future (for example, per LA County officials, the adjusted case rate must be under 10 per 100,000 County residents for university libraries to open, but the County's current adjusted case rate is at a staggering 66 per 100,000, as of January 5th).  We know many of you are eager to be on campus.  We feel the same and cannot wait to enjoy the hustle and bustle of our lively campus along with you.  But we understand that we must be patient and, importantly, do our part to safeguard our and our communities' health through wearing masks, social distancing, and following governmental orders and the scientific community's guidance.
Grateful for the Extensive Participation in LLSA's Hoover Toy Drive!
The pandemic did not stop the delivery of 625 gifts for each student at Hoover Elementary School.  Many of you supported this tremendous effort, spearheaded by the Latino Law Students Association (the Hoover Toy Drive is 19-years strong!!).  A special thank you to Marcie Canal, Juan Campos, and our Maintenance Team for the delivery efforts to get the gifts to Hoover Elementary, which are awaiting distribution once Hoover Elementary receives the green-light from the school district.
Please let us know if you have questions about any of the above.  Email Vice Deans Anahid Gharakhanian and Dov Waisman at agharakhanian@swlaw.edu and dwaisman@swlaw.edu.  We wish you a wonderful spring semester and a joyful New Year.
~Dean Susan, Vice Dean Dov, and Vice Dean Anahid~
---
The Los Angeles County Department of Public Health:
The Los Angeles County Department of Public Health (Public Health) has confirmed 14,564 new cases reported and 958,497* total cases of novel coronavirus (COVID-19) in Los Angeles County, including cases reported by Long Beach and Pasadena Health Departments.
*Cases through 1/13/2020
---
Stay Informed
Information presented by the Centers for Disease Control and Prevention 
FAQs
What is a coronavirus?

Coronaviruses are a large family of viruses. Many of them infect animals, but some coronaviruses from animals can evolve (change) into a new human coronavirus that can spread from person-to-person. This is what happened with the current novel coronavirus known as 2019-nCoV. Diseases from coronaviruses in people typically cause mild to moderate illness, like the common cold. Some, like the SARS or MERS viruses, cause serious infections like pneumonia.

 

How are coronaviruses spread?

Like other respiratory illnesses, such as influenza, human coronaviruses most commonly spread to others from an infected person who has symptoms through:

Droplets produced through coughing and sneezing
Close personal contact, such as caring for an infected person
Touching an object or surface with the virus on it, then touching your mouth, nose, or eyes before washing your hands

Novel Coronavirus is new, and we are learning more each day about how easily it spreads and how long it takes for people to become sick. As information becomes available, we will keep you informed.

Do not assume that someone of Asian descent is likely to have novel coronavirus.

 

What are the symptoms of Novel Coronavirus?

Reported illnesses have ranged from people with mild symptoms to people becoming severely ill, requiring admission to the hospital, and dying. Symptoms include:

Fever
Cough
Difficulty breathing
Severe illness

If you have traveled from mainland China and develop any of these symptoms within 14 days of your return, you should seek medical care right away. Before you go to a doctor's office or emergency room, call ahead and tell them about your symptoms and your recent travel.

Click image to enlarge

 

How is novel coronavirus treated?

There is no specific treatment for illness caused by the novel coronavirus. However, many of the symptoms can be treated. Treatment is based on the patient's condition.

There is currently no vaccine to prevent novel coronavirus. Be aware of scam products for sale that make false claims to prevent or treat this new infection.

 

What can I do to protect myself and others from respiratory infections like 2019-nCoV?

As with other respiratory illnesses, there are steps that everyone can take daily to reduce the risk of getting sick or infecting others with circulating viruses. You should:

Stay home when you're sick or have flu-like symptoms. If you have symptoms of acute respiratory illness, please stay home and do not come to work or class until you are free of fever (100.4° F or greater using an oral thermometer), and any other symptoms for at least 24 hours, without the use of fever-reducing or other symptom-altering medicines (e.g., cough suppressants). 
Wash your hands often with soap and water for at least 20 seconds. If soap and water are not available, use an alcohol-based hand sanitizer that contains at least 60% alcohol.
It's sensible to avoid shaking hands right now to reduce the risk of spreading infection. Though that might be awkward at times, it's an increasingly common practice in hospitals and clinics.
Cover your coughs and sneezes with a tissue, and then dispose of the tissue and clean your hands immediately. If you do not have a tissue, use your sleeve (not your hands).
Limit close contact with people who are sick.
Clean and disinfect frequently touched objects and surfaces using a regular household cleaning spray or wipes. Southwestern has changed our cleaning of surfaces and access points, etc.
Avoid touching your eyes, nose or mouth.
Practice healthy habits (get enough sleep, exercise, liquids, etc.)

Click image to enlarge

 

What if I want to be tested?

If you are experiencing severe symptoms such as severe shortness of breath, contact your physician. If it is an emergency, dial 911.

 

Information about COVID-19 Testing from the City of Los Angeles
 

Testing is currently available to all residents of L.A. County whether or not you are experiencing symptoms of COVID-19. 

Testing is by appointment only and is subject to availability. People with symptoms and front line workers are prioritized to receive same-day or next-day appointments.

To confirm eligibility and search testing appointment availability, go to Coronavirus.LACity.org/Testing.

For more questions about testing, please visit our FAQ for answers to frequently asked questions.