Coronavirus (COVID-19) Updates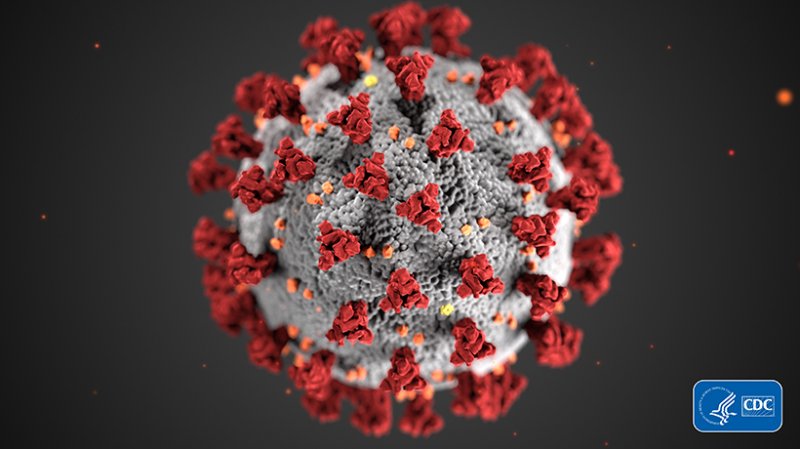 Check here for official messages and status updates from Southwestern Law School. 
The most recent updates and information will appear just below.  Prior communications are archived under "Community Announcements" in the sidebar.
---
UPDATE: July 30, 2021 - 4:00 p.m.
 7/30/21 - Student FAQs Regarding the Fall 2021 Semester
---
originally sent July 23, 2021
7/23/21 - [SW EVP] Required COVID-19 Surveillance Testing
Dear Students,
Please read this email carefully for information regarding required COVID-19 surveillance testing. 
Starting on Tuesday, July 27, all unvaccinated students, faculty, and staff who come onto the Southwestern campus will be required to test twice weekly for COVID-19. Unvaccinated individuals include those who have not passed 14 days from receiving the single-dose Johnson and Johnson vaccine or the final dose of the Pfizer-BioNTech or Moderna vaccine.
Southwestern has partnered with Nobility Health (Nobility) to provide on-campus COVID-19 testing for Southwestern employees, students, and contractors. From this point forward, all COVID-19 surveillance testing must be administered by Nobility Health. Nobility Health will administer COVID-19 tests via a nasal swab. In addition to providing surveillance testing for unvaccinated individuals, Nobility will also provide testing for vaccinated members of our community.
You will not be charged for COVID-19 testing through Nobility. Nobility will charge your health insurance company for this test. After receiving a test, you may receive an Explanation of Benefits (EOB) from your health insurance company. Please note that this EOB is simply an explanation of your benefits and is not a bill. 
Nobility Health will conduct the testing on the lower level of the BW parking lot at the following times:
Tuesday 07/27: 2 p.m.-3:30 p.m.
Friday 07/30: 12:00 p.m.-3:00 p.m.
Tuesday 08/03: 12:00 p.m.-3:00 p.m.
Friday 08/06: 12:00 p.m.-6:00 p.m.
All subsequent Tuesdays and Fridays: 12:00 p.m.-6:00 p.m.
Testing will be delivered on a walk-up basis. Reservations will not be needed (or taken).
---
7/22/21 - TIME-SENSITIVE INFORMATION Regarding a Semester-Long Remote Option for Students (Aug. 3 Deadline)
Dear Southwestern Students, 
I hope you are doing well!  
At yesterday's two Town Hall sessions, we shared several decisions regarding the Fall 2021 semester and some inclinations about which we are still gathering input. A copy of the slide deck and recordings from both July 21 town halls are available on the Student Affairs Canvas page, which can be found here. 
One inclination is that we will start the semester in person. We are still gathering input and research on this point and hope to announce a decision in coming days. But we hope that we can start in person or at least offer in-person instruction during a significant part of the semester. (Please note that SCALE II Period 5 courses that start on August 2 will be remote for the first two weeks.) 
Semester-Long Remote Option and August 3 Deadline to Apply
Given this inclination, we have decided to offer a semester-long remote option to students with the following qualifying circumstances: 
Individuals with a personal medical reason that would make it unsafe for them to attend in-person classes (e.g., immunocompromised); 
Individuals who are pregnant or breastfeeding; 
PLEAS students; 
Caregivers for vulnerable individuals (e.g., children under 12; immunocompromised individuals who cannot be vaccinated); and 
Unvaccinated individuals, with a Southwestern-approved medical or religious exemption, who are not comfortable coming to campus for a health-related reason. We will provide decisions about religious exemptions by July 27. Documentation from students who requested a medical exemption were due July 21, and we are reviewing those materials as quickly as we can. 
If you fall into one of these categories and would like to attend Fall 2021 classes online, please complete and submit the Fall 2021 Application for Online Courses by August 3, 2020. The form is located at www.swlaw.edu/fall21remote and also may be found on the Entering Student Canvas page under "Getting Organized" on the Registration Portal Page. The form is short and should take only 5–10 minutes to complete. We need to strictly enforce the August 3 deadline to help faculty plan their approach to having both in-person and remote students. 
We are not offering a general remote option for a variety of reasons, including accreditation standards and the various safety measures the Law School has implemented. However, if you have a COVID-related reason to request semester-long remote learning that is not listed above, please email Vice Deans Dov Waisman and Anahid Gharakhanian by August 3 and describe your circumstances. They will consider your information and determine whether you are eligible to participate in courses remotely. 
---
The Los Angeles County Department of Public Health:
The Los Angeles County Department of Public Health (Public Health) has confirmed 205* new cases reported and 1,239,280* total cases of novel coronavirus (COVID-19) in Los Angeles County, including cases reported by Long Beach and Pasadena Health Departments.
*Cases through 5/27/2021
---
Stay Informed
Information presented by the Centers for Disease Control and Prevention 
FAQs
What is a coronavirus?

Coronaviruses are a large family of viruses. Many of them infect animals, but some coronaviruses from animals can evolve (change) into a new human coronavirus that can spread from person-to-person. This is what happened with the current novel coronavirus known as 2019-nCoV. Diseases from coronaviruses in people typically cause mild to moderate illness, like the common cold. Some, like the SARS or MERS viruses, cause serious infections like pneumonia.

 

How are coronaviruses spread?

Like other respiratory illnesses, such as influenza, human coronaviruses most commonly spread to others from an infected person who has symptoms through:

Droplets produced through coughing and sneezing
Close personal contact, such as caring for an infected person
Touching an object or surface with the virus on it, then touching your mouth, nose, or eyes before washing your hands

Novel Coronavirus is new, and we are learning more each day about how easily it spreads and how long it takes for people to become sick. As information becomes available, we will keep you informed.

Do not assume that someone of Asian descent is likely to have novel coronavirus.

 

What are the symptoms of Novel Coronavirus?

Reported illnesses have ranged from people with mild symptoms to people becoming severely ill, requiring admission to the hospital, and dying. Symptoms include:

Fever
Cough
Difficulty breathing
Severe illness

If you have traveled from mainland China and develop any of these symptoms within 14 days of your return, you should seek medical care right away. Before you go to a doctor's office or emergency room, call ahead and tell them about your symptoms and your recent travel.

Click image to enlarge

 

How is novel coronavirus treated?

There is no specific treatment for illness caused by the novel coronavirus. However, many of the symptoms can be treated. Treatment is based on the patient's condition.

There is currently no vaccine to prevent novel coronavirus. Be aware of scam products for sale that make false claims to prevent or treat this new infection.

 

What can I do to protect myself and others from respiratory infections like 2019-nCoV?

As with other respiratory illnesses, there are steps that everyone can take daily to reduce the risk of getting sick or infecting others with circulating viruses. You should:

Stay home when you're sick or have flu-like symptoms. If you have symptoms of acute respiratory illness, please stay home and do not come to work or class until you are free of fever (100.4° F or greater using an oral thermometer), and any other symptoms for at least 24 hours, without the use of fever-reducing or other symptom-altering medicines (e.g., cough suppressants). 
Wash your hands often with soap and water for at least 20 seconds. If soap and water are not available, use an alcohol-based hand sanitizer that contains at least 60% alcohol.
It's sensible to avoid shaking hands right now to reduce the risk of spreading infection. Though that might be awkward at times, it's an increasingly common practice in hospitals and clinics.
Cover your coughs and sneezes with a tissue, and then dispose of the tissue and clean your hands immediately. If you do not have a tissue, use your sleeve (not your hands).
Limit close contact with people who are sick.
Clean and disinfect frequently touched objects and surfaces using a regular household cleaning spray or wipes. Southwestern has changed our cleaning of surfaces and access points, etc.
Avoid touching your eyes, nose or mouth.
Practice healthy habits (get enough sleep, exercise, liquids, etc.)

Click image to enlarge

 

What if I want to be tested?

If you are experiencing severe symptoms such as severe shortness of breath, contact your physician. If it is an emergency, dial 911.

 

Information about COVID-19 Testing from the City of Los Angeles
 

Testing is currently available to all residents of L.A. County whether or not you are experiencing symptoms of COVID-19. 

Testing is by appointment only and is subject to availability. People with symptoms and front line workers are prioritized to receive same-day or next-day appointments.

To confirm eligibility and search testing appointment availability, go to Coronavirus.LACity.org/Testing.

For more questions about testing, please visit our FAQ for answers to frequently asked questions.