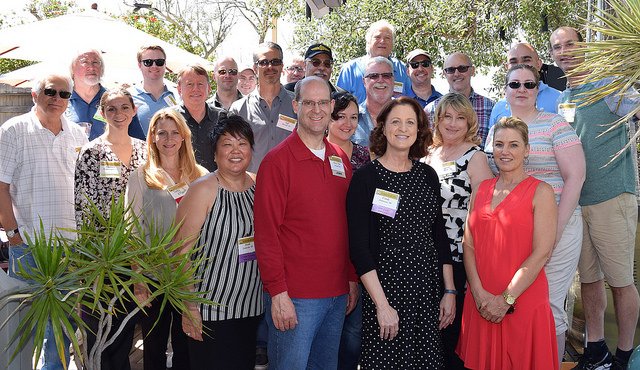 Southwestern was one of the first law schools in the country to encourage the enrollment of women and minorities when it was established more than 100 years ago. As a result, from the very first graduate, Southwestern-trained lawyers quickly became trailblazers in the profession and the greater community—from the courthouse to the Mayor's office. Today, Southwestern alumni live and work throughout the United States and 26 foreign countries. They include leaders in local and national elected office, founders of major and boutique law firms, general counsel of multinational corporations, and top public interest lawyers. They have served in such diverse positions as general counsel of Lionsgate Entertainment, president of the Mormon Church, members of the U.S. Senate and House of Representatives, the Los Angeles County District Attorney, CEO of the American Red Cross, and California State Treasurer.
Read alumni profiles.
The Alumni Association hosts events year-round to help alums stay connected to the law school as well as build and maintain a strong professional network. The types of events vary and cater to the different audiences of Southwestern's 12,000 alumni across the nation.
Unique Opportunity for Alumni - Inn of St. Ives
If you are a Southwestern Alum and have never participated in an Inn at St. Ives, you are missing out on a wonderful opportunity! 
The Inn of St. Ives was established by Southwestern's Alumni Association to provide a small group of law students the opportunity to have dinner and network with distinguished alums and other community leaders while having a robust and lively discussion on an interesting legal, ethical, or societal issue.
There are four Inns scheduled for the 2017-18 academic year:
October 13, 2017
January 18, 2018
February 15, 2018
March 1, 2018
On October 13th, Cindy Johnson '00 and Neville Johnson '75 are hosting the first Inn of the academic year.  All of this year's topics are controversial, timely, and provocative.  
The October 13th issue is "Defamation, Privacy, Revenge Porn and the Internet: Breaking Up is Harder to Do."
Privacy is a foundational freedom; the right to a good name is inherent in our culture and law, and we all agree the Internet is wonderful in many ways, but where they intersect is fraught with societal and legal issues.
The evening begins with a cocktail reception at 6:30 p.m. followed by a catered sit-down dinner at 7:00 p.m.  
This is an excellent opportunity to experience Southwestern's most coveted event, reconnect with fellow alums, interact with students, and visit our amazing Bullocks Wilshire Building. (Tours can be arranged before the Inn.)
If you are interested in participating in the October 13th (or any of the upcoming Inns), please contact Alumni Board Member JVanHorst@TaylorBlessey.com.