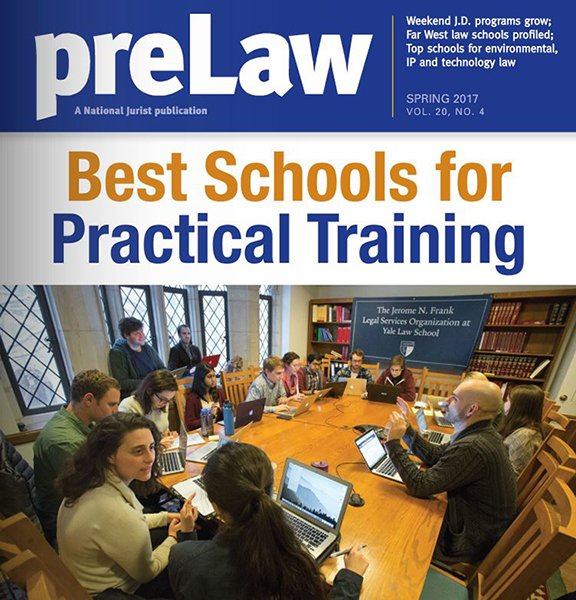 April 21, 2017
Southwestern Ranked Tallest Law School and Recognized for Practical Training and Intellectual Property Programs in preLaw Magazine
In its Spring 2017 issue, preLaw Magazine ranked Southwestern as the tallest law school in the country (page 4), towering over Fordham Law, Seton Hall and Brooklyn Law. 
In the same issue, preLaw awarded Southwestern a B+ in practical training (page 35). Noting that "integrating more practical skills instruction and experiences is the best way for law schools to better equip their graduates with the skills their future employers need" the magazine bases its grading system on a criteria that examines ratios of externship positions, clinic positions, simulation positions and interschool competitions. 
Additionally, Southwestern was given an A grade for its Intellectual Property curriculum (page 51), beating out a number of prestigious schools such as Stanford Law, UCLA Law, and Notre Dame Law. The grades are awarded based on a school's breadth of curricular offerings. 
Read the whole issue of preLaw Magazine here.